19 Underrated and Overlooked R&B Albums This Decade
Last month, we took a moment to honor the 30 most incredible albums of the past 10 years.
Missed it? I GOT YOU RIGHT HERE, HOMIE.
But in creating that list, I regretfully left out so many albums that enjoyed over this past decade. And this decade has certainly been difficult for R&B fans.
While mainstream R&B has let us down seemingly time and again, that doesn't mean we haven't had a wealth of great LPs. Comebacks, debuts, sequel albums, concept albums – there's been TONS of great music that have flown under the radar. Let's shout out 19 of the decade's most overlooked and underrated releases.
And don't worry, I'll be showing hip-hop some love really soon. Hold tight.
Unfortunately you won't find these R&B albums on most of those other best-of lists you've seen floating around. But what they ignore, real R&B fans appreciate. Show love.
Kelly Price, Kelly
Edd said: One of my favorite releases of 2011, Kelly still holds up very well today. The big singles get the top billing – and rightfully so – but it's the deep album cuts that keep this release afloat. The album doesn't attempt to reinvent the wheel. It's Kelly in her wheelhouse, and she's still singing the paint off the walls.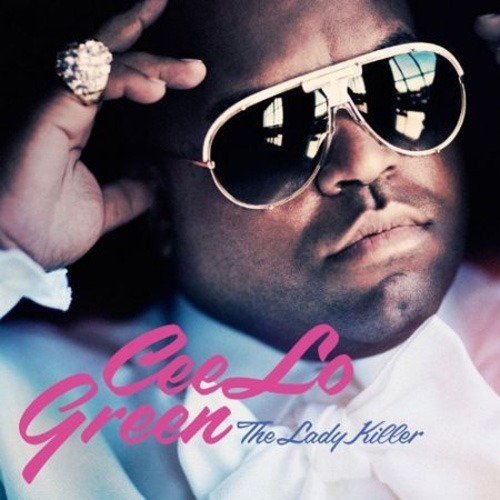 Cee-Lo Green, The Lady Killer
Edd said: Boy, I can see the R&B snobs turning up their noses right now at the mere mention of "Cee-Lo" and "R&B" in the same sentence. That's just because they haven't been paying attention. Few artists in recent years have done more to progress the genre of funk than Cee-Lo, and his 2010 album is his crowning achievement. Yeah, we all know the extremely successful single "F*** You," and, shockingly, that's one of the weaker tracks here!  Cee-Lo truly shines when he lets those Easter Sunday vocals loose, whether channeling Earth, Wind & Fire on "Fool For You" or basking in the innuendo-laden "Wildflower." If you love soul and great songwriting, you need this album.
SWV, I Missed Us
Edd said: After a FIFTEEN year layoff, SWV reunited in 2012 and quietly delivered one of the best R&B albums of that year. Not only were their harmonies still solid, so was their chemistry. I Missed Us was a fun mix of the hip-hop-tinged tracks and stirring ballads that made SWV household names. This album was definitely worth the wait.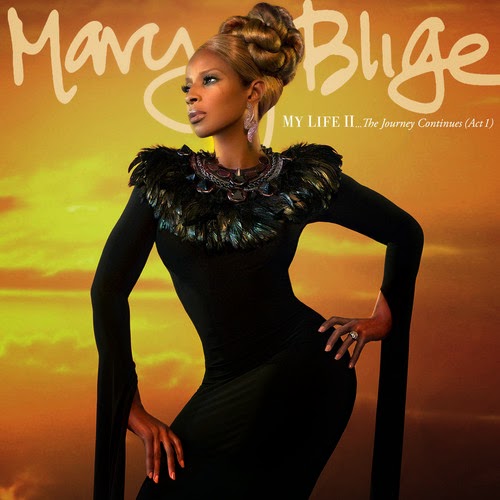 Mary J. Blige, My Life II… The Journey Continues (Act 1)
Edd said: Sequel albums usually tend to suck, but not this time. Taking a cue from the heartbroken girl portrayed in her classic My Life album, My Life II conjured memories of that bygone era but reworked the themes. These songs are just as angry but come from a place of maturity. It's a perfect picture of growth.
Toni Braxton & Babyface, Love, Marriage, Divorce
Edd said: The album that was 20 years in the making — and it was worth the wait. Face and Toni are two of the greatest voices of the '90s and this look at love gained and lost proves they haven't lost the magic. Their chemistry — and their voices — are undeniable.
Fantasia, Side Effects of You
Edd said: Talk about a comeback. Before 2013, I, and many others, had written off Tasia long ago – it seemed she had already reached her peak. I'm glad she proved us wrong. Her fourth album embraced her struggles, using them as motivation for herself and as a lesson for listeners. That has resulted in the best album of her career. From tabloids to triumph – Tasia earned this victory.
Syleena Johnson, Chapter 6: Couples Therapy
Edd said: It's rare that an artist can deliver an album this strong so late in her career, but that's just what Syleena Johnson did. Proving that she's more than a mere reality star, this conceptual look at relationships is easily her best work yet.
Jagged Edge, JE Heartbreak II
Edd said: Y'all know I'm HIGHLY critical of sequel albums, and for good reason. Most of the time they leech of the success of past glories and fail to recapture the magic of the original. Not true here. JE turn back the clock and return to their roots, mixing street sensibilities with the art of romance. It was one of the year's most pleasant surprises.
Maxwell, blackSUMMERS'night
Edd said: Before 2016, the last time Maxwell blessed us with a solo LP it was a world without Instagram. Snapchat and those filters y'all love were years away from cluttering up timelines. Presidents were just lame reality TV stars instead of even lamer leaders. Although Maxwell's watch was permanently stuck on CP time, blackSUMMERS'night, the second album in Maxwell's running trilogy, proved to be worth the wait. Instead of rehashing old sounds, Maxwell found a new path by incorporating vibrant, live instrumentation. The production's live feel and intricate grooves often tell a better story than the actual lyrics. Every song is like an individual jam session – one that you never want to end.
Tweet, Charlene
Edd said: It took nearly 10 years, but Tweet finally delivered her third album, and it hit just in time. Her patented soulful sound is a breath of fresh air in a genre currently experiencing an identity crisis. It's one of the most cohesive listens of the decade, even surpassing her 2006 sophomore album.
Avery Sunshine, Twenty Sixty Four
Edd said: I really hate to classify Avery*Sunshine as a "hidden gem" or "underrated" ­– those of us who have been following her for years already know how great she is. But Twenty Sixty Four takes things to another level. The album runs the romance gamut, from tracks that mock her ex (before she winds up calling the dude back home for dinner by song's end) to love songs so relatable that you'll feel like you penned them yourself ("I'd give up ice cream just for you"). Her music is so authentic and engaging that you're pulled into every note – thank her shimmering vocals for that.
Stokley Williams, Introducing Stokley
Edd said: Introducing Stokley? Nah playa, if you're a true fan of R&B, there's no introduction needed. Stokley has been the face of Mint Condition, one of R&B's most renowned bands, for nearly three decades. But it wasn't until 2017 that we received a solo Stokley album. And it was definitely worth the wait. Wisely, Introducing Stokley doesn't come off as a Mint Condition nostalgia act. Instead, it's a showcase of Stokley's musical diversity, ranging from more traditional R&B to modern hip-hop influences, all while spotlighting his celebrated vocal ability.
Tone Stith, Can We Talk
Edd said: Let's be real, the R&B we grew up with is in hospice on life support with the family putting down a deposit on a tombstone. But Tone Stith ain't letting it go down without a fight. Tone brings a youthful exuberance and perspective to his music, building upon the foundation of R&B's great legends. If you miss 90s-style R&B, Tone Stith is your new favorite artist.
Syd, Fin
Edd said: When the lead singer of the acclaimed R&B band The Internet announced that her solo album would be a departure from her group work, my eyes nearly rolled out of my skull and down the street. That's usually code for "I'm going to half-rap over trap beats like everyone else." Thankfully, that's not the case here. Syd embraces more mainstream production on her debut album but doesn't drift from the sound that made her a star. No, it's not an Internet album, it's a Syd album – and it's great.
Teedra Moses, Cognac and Conversation
Edd said: It's been a decade since Teedra Moses' debut album made her a cult favorite among R&B faithful. Her followup builds on that legacy by remaining stunningly simple and pure. In an era where R&B is crippled by oversexualization and immaturity, Teedra's airy vocals push for loftier themes — love found and lost, motherhood and spirituality. Thrilling duets and gentle ballads make this album a rose among thorns. It was truly worth the wait.
Eric Roberson and Phonte, Tigallerro
Edd said: I know this is a bit of a cheat, since this is a rap/R&B collabo. But who cares, it's my list. Besides, sometimes, two creative energies blend so seamlessly that it's nearly impossible to separate one act from the other. And by the sound Phontigallo and Erro's union on Tigallerro, we might be witnessing the genesis of R&B's next great superpower. Roberson and Phonte are no strangers to each other, with both being cornerstones of both indie R&B and rap, respectively. Together, they meshed their sounds into breezy, soothing R&B that's as perfect for summer cookouts as it is for evening rendezvous. Tigallerro became one of the greatest joys of the summer of 2016 and proof that two great artists are better than one.
Ledisi, The Truth
Edd said: Ledisi never disappoints. NEVER. Her 2015 album is no exception, delivering her robust brand of R&B, sprinkled with a bit of jazz. It's yet another strong addition to her catalog, but, again, that's no surprise.
NAO, Saturn
Edd said: NAO has long been full of promise – her debut For All We Know was a highlight of 2016. But the London singer really comes into her own with her sophomore release, an examination of love with an astrological backdrop. The sparse, airy brand of R&B that's all the rage today often feels too lightweight, but NAO wisely adds meat on the bone with very strong songwriting and passionate performances. It's proof that she's here to stay.
Lloyd, Tru
Edd said: Consider this Lloyd's redemption story. Tru, his  fifth LP and his first following a seven-year layoff, is the singer's most revealing and vulnerable album to date. Essentially an extension of his 2016 EP, Lloyd gives us a deep dive into his personal turmoil, all while remaining authentic to the sound that made him a star. No hackneyed trap tracks on this one. Lloyd truly finds himself as an artist when he strips away the facade of the music industry. Which I guess explains his album cover. It's one of the best comeback stories of the decade.
What are some of your favorite overlooked and underrated albums this decade? Let us know below.