Ranking the Best Clipse, Pusha T and No Malice albums
Shout out to the homies at the Soul In Stereo Cypher on Facebook. I recently asked which artists' discographies I should rank next – since this pandemic has crippled album releases and my reviews – and someone mentioned Clipse.
I couldn't believe I hadn't reviewed the hometown homies yet. So here we are.
I grew up in Portsmouth, Va., just one town over from their Va Beach stomping grounds, so I was vaguely familiar with their initial track "The Funeral" way back in 1999 when it got a little local radio play. That song quickly faded though.
So imagine my surprise when the Thornton brothers re-emerged in the 2000s alongside their now-superproducer partners The Neptunes. And in the years that followed, they've dropped legit classic songs, unforgettable albums, and while No Malice has quietly stepped away from the spotlight in recent years, little brother Pusha T can make a claim for being one of the best rappers in the game at the moment.
For those who say they only do coke rap, listen more deeply. It's their honest depictions of the pitfalls of the trap game – and in No Malice's case, the decision to leave past sins behind – that add needed layers to their narcos narratives.
Clipse's time as a duo was criminally short so along with ranking the duo's joint efforts from bottom to top, I'll also throw in their solo albums. No mixtapes, EPs or Re-Up Gang collaborations though, this list is long enough.
While I pledge to uphold my duties Unbiased Music Reviewer (TM), I can't help but be proud of the Hampton Road brothers who made it big. Whether as a duo or apart, they're two of the greatest MCs we've heard in the past 20 years.
9. Let the Dead Bury the Dead (2017)
Soul In Stereo ranking: 3.5 stars out of 5
Edd said: Just because No Malice's second solo outing is bringing up the rear of this list doesn't mean it's a failure of a project. Let the Dead Bury the Dead is an unapologetic look at No Mal's faith. Instead of trying to brush away past mistakes, he uses every sin as a lesson for the listener, which makes this project feel so genuine and honest. Although his bars are as sharp as ever, a few production and mixing missteps hold this one back from greatness.
Forgotten favorites: "Why Cry," "Jesus Christ," "Shame on Me"
8. Hear Ye Him (2013)
Soul In Stereo ranking: 4 stars out of 5
Edd said: When Malice announced that he was leaving Clipse to launch a gospel career, effectively ending one of the best rap groups of the past decade, reactions ranged from confusion to skepticism. But who better to speak on the evils of the drug game than a man who played it best? Serving as the yin to his brother's yang, Malice's impeccable flow helps him weave tales of redemption that are powerful and rarely preachy. Check it out – it's the most underrated release on this list by far.
Forgotten favorites: "Smoke & Mirrors," "Bow Down No Mo'," "Shame The Devil"
7. Exclusive Audio Footage (1999)
Soul In Stereo ranking: 4 stars out of 5
Edd said: Ah, what could have been. Exclusive Audio Footage was set to be Clipse's major label debut but was shelved when their single "The Funeral" failed to take off. Not sure why, that song is great, as is this album. Entirely produced by the Neptunes, Exclusive Audio Footage feels like a training ground for the superstars in the making. It's kinda cool to hear beloved Neptune tracks like Jadakiss' "Knock Yourself Out" getting an early start here. Even "Bodysnatchers" sounds like a prototype of Britney's "Slave 4 U." Likewise, Malice and Pusha (then known as Terrar) hadn't quite found their distinct deliveries yet but their raw talent and hunger was undeniable.
Forgotten favorites: "Power," "The Funeral," "Got Caught Dealin Part 1"
6. Til the Casket Drops (2009)
Soul In Stereo ranking: 4 stars out of 5
Edd said: The lesser entry of the official Clipse trilogy might be a slight step down from its predecessors but it's still a victory for the Va boys. As always, they find incredible chemistry with the Neptunes while delivering much more optimistic fare than their bleak and gritty early offerings. That change in direction doesn't always prove to be the best fit – a couple songs feel a little too radio-ready and out of place. Overall though, the final Clipse album is a solid parting shot.
Forgotten favorites: "I'm Good," "Footsteps," "Kinda Like a Big Deal"
5. King Push – Darkest Before the Dawn: The Prelude (2015)
Soul In Stereo ranking: 4 stars out of 5
Edd said: The next two albums on this list are distinctly different releases yet nearly interchangeable in quality. That's far from a bad thing, of course. Think of Darkest Before Dawn as Nas' The Lost Tapes for a new generation. It's a tight, abbreviated set that's short on radio hits but brimming with concepts that take multiple listens to unpack. Sure, the content doesn't break new ground – one thing about Pusha, he's gonna move these keys – but top-notch production, unbridled charisma and foreboding atmosphere move this beyond formulaic. It's a force.
Forgotten favorites: "Untouchable," "Crutches, Crosses, Caskets," "Keep Dealing"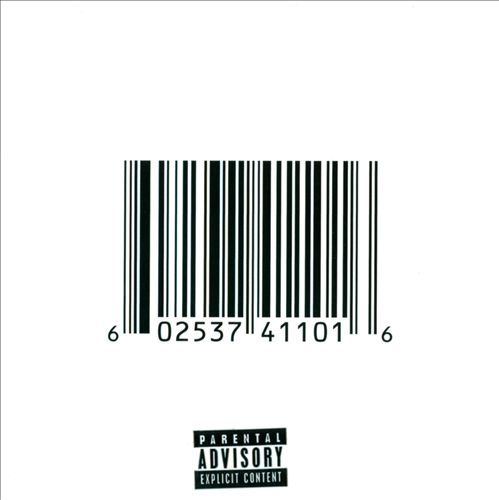 4. My Name is My Name (2013)
Soul In Stereo ranking: 4 stars out of 5
Edd said: Pusha T's much-delayed solo debut came with a lot of expectation, oh yeah, it delivered. You know exactly what you're gonna get when you listen to King Push – coke boy tales aplenty. But the difference between this album and others filled with empty drug references is that Pusha always shares both sides of the game. One minute he's bragging about splurging with friends, the next he's heartbroken when those very friends betray him. It's a deep look into a destructive culture and loaded with top-tier tracks.
Forgotten favorites: "Nosetalgia," "King Push," "Sweet Serenade"
3. Lord Willin' (2002)
Soul In Stereo ranking: 4 stars out of 5
Edd said: When this album dropped, there wasn't a lunch table, school desk or gym wall safe from getting pounded into oblivion in hopes of replicating that "Grindin'" beat. The star track from the Star Trak associates aside, Lord Willin is a masterful debut, blending the Neptune's unorthodox production with Malice and Pusha's captivating storytelling. Call it my Virginia bias peeking through if you want but it's one of my personal favorites of all time.
Forgotten favorites: "Virginia," "I'm Not You," "Comedy Central"
2. Daytona (2018)
Soul In Stereo ranking: 4.5 stars out of 5
Edd said: Remember the Summer of Ye in 2018, when he dropped seven-track albums nearly every week? Well, those releases had their ups and downs, but the clear winner was Pusha T, who made the most of the abbreviated real estate to give us his best solo project to date. Of course, he doesn't reinvent the wheel on content but what pushes this above the rest is his infectious wordplay and those stellar beats, straight from whatever shed Kanye was hiding in in Wyoming. All hail King Push, the crown is his.
Forgotten favorites: "Hard Piano," "Infrared," "What Would Meek Do?"
1. Hell Hath No Fury (2006)
Soul In Stereo ranking: 5 stars out of 5
Edd said: Hell Hath No Fury was born from frustration. After Clipse's head-turning debut, constant shakeups at their record label Jive put their sophomore project on the back burner. Their frustration – and anger – eventually created Hell Hath No Fury, the greatest "coke rap" album ever recorded. The album also coincided with the peak of The Neptunes' production, making HHNF a sonic masterpiece just from the beats alone. But it's the album's realistic depiction of street life – the quest for wealth and the regret and paranoia that follows ­– that makes this one an all-time great.
Forgotten favorites: "Ride Around Shining," "Chinese New Year," "Keys Open Doors"
What's your favorite Clipse album? Where do you rank Pusha's solo efforts? Have you given No Malice's albums a try? Let us know in the comments below.