The 100 Best R&B Songs of the 2010s
What a strange, weird time this decade has been for R&B.
If the 2000s were an era for sea change, the 2010s was straight-up the wild west.
With hip-hop cementing its spot as the biggest genre on the planet, many R&B legends gave in to peer pressure, altering their music to sound like every other auto-tuned android on the planet. Promising emerging artists gained momentum as indie artists, only to get their sound stripped away when they went mainstream. Longtime hitmakers tried experimenting with new sounds but couldn't retain their core audience. Mumbling "vibes" replaced pitch-perfect vocals.
Rappers started singing, singers started rapping, cats living with dogs, MASS HYSTERIA
But don't get caught up in the negative. Through all that chaos, good music did emerge.
A new generation of young, hungry artists revisited the roots of soul, putting a modern spin on winning formulas. And although it took awhile for the mainstream to catch up, it seems that for the first time in years, solid, soulful R&B is making a comeback.
If the next decade becomes a new R&B renaissance, we'll look back at the 2010s as the decade that laid the foundation.
And here are the 100 best songs of that transition period.
Once again I'm joined by members of the Soul In Stereo Cypher, our official Facebook group, to break down our favorite tracks of the 2010s. Joining us are:
Alex Goodwin, real-life scholar and longtime contributor here at Soul In Stereo.
The homie Nicolette Carney, another veteran Soul In Stereo contributor, incredible photographer and R&B head.
Kyle Ng – y'all know this guy. My bro from another Joe, senior editor of YouKnowIGotSoul.com and the guy who raises my blood pressure every week on the SoulBack Podcast.
God-is Rivera, global director of culture & community for Twitter. Yes, TWITTER. She's a big deal, y'all. Plus, she really knows her R&B.
And yours truly, the Omar Little of R&B (oh, indeed), your favorite singer's least favorite album reviewer.
To compile this list, each panelist nominated their 30 favorite songs from the years 2010-2019. We compiled them into one mega list, ranked them all and created the list below.
(And as always, the disclaimer:  Yes, this list does contain songs from R. Kelly. That is not an endorsement of his character or a dismissal of any allegations against him. This is simply an unbiased look back at the decade of which his music was a big part of. So keep your think pieces to yourself.)
Now, let's look back at the best R&B this decade had to offer.
Just missing the cut:
Elle Varner, "I Don't Care"
Mariah Carey, "Giving Me Life"
Eric Roberson, "Million Dollars"
Phonte and Eric Roberson, "It's So Easy"
Marsha Ambrosius, "Your Hands"
Lyfe Jennings, "Statistics"
Trey Songz, "Smartphones"
Jill Scott, "Le Boom Vent Suite"
KING, "The Right One"
Chris Brown, "Up 2 You"
R. Kelly, "When a Woman Loves"
The Internet, "Under Control"
Mary J. Blige, "U+Me (Love Lesson)"
J. Holiday, "Guilty Conscience"
Ari Lennox, "BMO"
Mack Wildz, "My Crib"
Sammie, "Funeral"
Kelly Rowland, "Dirty Laundry"
Eric Bellinger, "Imagination"
Phony Ppl, "Why iii Love the Moon"
Trey Songz, "Fumble"
100. Leon Bridges, "Coming Home"
Alex: With a style rich in Southern nostalgia, Leon Bridges burst onto the scene with this offering from his debut album. He's definitely proof R&B and true vocals are still valued in this current musical landscape.
99. TGT, "Sex Never Felt Better"
98. Mac Ayers, "Show Me"
97. Vivian Green, "Get Right Back to My Baby"
96. Gallant, "Weight in Gold"
95. Justin Timberlake, "That Girl"
94. Teedra Moses featuring Anthony Hamilton, "That One"
93. PJ Morton, "Claustrophobic" 
92. Tank, "When We"
91. Anderson Paak, "Am I Wrong"
90. Anderson Paak and Brandy, "Jet Black"
God-is: Oh, how we've missed Brandy's voice alongside the production that her voice deserves. Anderson Paak glides over a deep, pulsing groove with this track that also captures notes of gospel in its delivery; and with a bridge and crescendo that showcase Brandy's grit and power it really does feel like someone lifted you.
89. Janet Jackson, "Unbreakable"
88. Fantasia, "Bittersweet"
87. Tink, "Million"
86. Tyrese, "Nothing on You"
85. Silk, "Love 4 U 2 Like Me"
84. BJ the Chicago Kid, "Turnin' Me Up"
83. Tone Stith, "Miss California"
82. Yuna featuring Usher, "Crush" 
81. Daley featuring Marsha Ambrosius, "Alone Together" 
80. Melanie Fiona, "Wrong Side of a Love Song"
Nicolette: Having the ability to sing with conviction and vulnerability is an art. Melanie Fiona does both extremely well with this GRAMMY award nominated song, from the 2013 project The MF Life.
79. Beyonce, "I Miss You"
78. Kevin Ross, "Long Song Away"
77. D'Angelo and the Vanguard, "Really Love"
76. Beyonce, "1+1"
75. Toni Braxton and Babyface, "Hurt You"
74. Brandy, "Wildest Dreams"
73. Kelly Price featuring Stokley Williams, "Not My Daddy"
72. Tyrese, "Stay"
71. Musiq Soulchild, "I Do"
70. Trey Songz, "Dive In"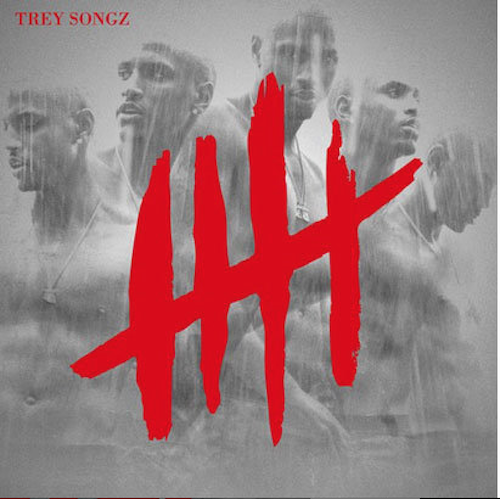 Alex: After the success of "I Invented Sex," "Neighbors Know My Name" and "Love Faces," Trey Songz decided to head back to the libidinous well one more time for this Troy Taylor produced banger. Sonically and thematically reminiscent of jams found on 12 Play and TP-2.com, "Dive In" further helped cement Trigga's place as one of the decades premier artists. 
69. CeeLo Green and Melanie Fiona, "Fool For You"
68. Solange, "Don't Touch My Hair"
67. Janet Jackson, "No Sleeep"
66. Chris Brown, "No BS"
65. Avery Sunshine, "Call My Name"
64. After 7, "Let Me Know" 
63. H.E.R., "Focus"
62. Tyrese "Shame"
61. Charlie Wilson, "You Are"
60. Tamia, "Lipstick"
Nicolette: In 2015, Tamia celebrated 20 years in music with some her best work with the album Love Life. "Lipstick" is the brainchild of classic sensuality and modern production. "Lipstick" gave listeners old and new a reason to always put respect on her name. Period.
59. Ro James, "Permission"
58. Jagged Edge, "Hope"
57. Ledisi, "I Blame You"
56. Miguel featuring Kendrick Lamar, "How Many Drinks Remix"
55. Stokley Williams, "Level"
54. Jazmine Sullivan, "Forever Don't Last"
53. R. Kelly, "Love Letter"
52. Beyonce featuring Jay Z, "Drunk in Love"
51. Bridget Kelly, "Special Delivery"
50. Daley featuring Jill Scott, "Until the Pain is Gone"
Edd: Gareth Daley is one of the decade's most unsung heroes. He dropped not one, but two, critically acclaimed albums, with this effort featuring Jill Scott standing out as my personal favorite track. It's so good, in fact, that we named it the best R&B song of 2017. Don't miss it.
49. Lucky Daye, "Roll Some Mo"
48. Kenny Lattimore, "Love Me Back"
47. Bruno Mars, "Calling All My Lovelies"
46. Marsha Ambrosius, "Far Away"
45. Erykah Badu, "Window Seat"
44. Alicia Keys featuring Maxwell, "Fire We Make"
43. Robin Thicke, "Morning Sun"
42. Tamia, "Stuck with Me"
41. Monica, "Love All Over Me"
40. Sevyn Streeter, "Before I Do"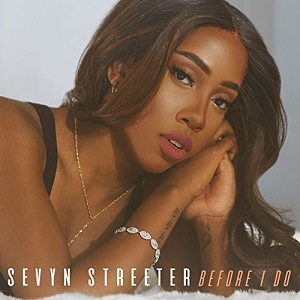 Kyle: Sevyn Streeter already had success with "It Won't Stop" but this record proved that she would be here for the long haul. The Aaliyah inspired record proved why she is a favorite in R&B today.
39. SZA, "The Weekend"
38. Tamia, "Leave It Smoking"
37. Jazmine Sullivan, "Holding You Down"
36. Trey Songz, "Can't Be Friends"
35. Justin Timberlake, "Pusher Love Girl"
34. Usher, "Climax"
33. Jazmine Sullivan, "Mascara"
32. Daniel Caesar featuring Kali Uchis, "Get You"
31. Chris Brown featuring Usher and Rick Ross, "New Flame"
30. Ledisi, "Pieces of Me"
Alex: Despite rarely receiving high levels of commercial acclaim, Ledisi has quietly continued grind away, delivering quality material to R&B fanatics for nearly two decades.  The soulful vocals and lush production on the title track from her fifth album helped propel the disc to Grammy nominations and became her highest selling album to date. 
29. Usher, "Good Kisser"
28. Luke James, "I Want You"
27. The Internet, "Girl"
26. Janelle Monae featuring Solange, "Electric Lady"
25. K. Michelle, "VSOP"
24. Jazmine Sullivan, "Let it Burn"
23. Anthony Hamilton, "Best of Me"
22. Lloyd, "Tru"
21. Chris Brown, "Fine China"
20. Toni Braxton, "Long as I Live"
God-is: Just a few seconds in and you know this song is going to stick, because it's traditional Toni at her mid-tempo, love-tortured best. With this song Toni proved she is still sultry, sexy, and one of the best to ever do it. The background vocals caress this longing track, with a vibe that can work pressed against somebody in a basement Chicago steppers club or as light background at a grown and sexy intimate dinner party. No matter where you hear it, this song will make you want to do the two-step with the one you're with.
19. Tamar Braxton, "Love and War"
18. Janelle Monae featuring Miguel, "Primetime"
17. Usher, "There Goes My Baby"
16. Michael Jackson, "Love Never Felt So Good"
15. Monica, "Everything to Me"
14. Chrisette Michelle, "Couple of Forevers"
13. Kelly Rowland, "Motivation"
12. Frank Ocean, "Thinkin' Bout You"
11. Beyonce, "Love on Top"
10. Ciara, "Body Party"
Kyle: Ciara's career found new life after linking up with Future and Mike Will Made It to create the ultimate R&B slow jam. Her soft vocals worked perfectly with the production and sampling "My Boo" never hurts.
9. Justin Timberlake, "Suit & Tie"
Kyle: JT made an epic return after seven long years away from music. His smooth vocals along with the throwback production proved to be a winner for him and reminded the industry that he was still a problem to be dealt with.
8. Miguel, "Sure Thing"
God-is:  In the song that cemented the fact that Miguel was not just a one hit wonder, at the end of the decade it's still one that stays on repeat. Channeling a unique, yet intensely seductive mood (Prince's influence lives on) Miguel's "Sure Thing" is almost a soothing mantra, one that makes you feel like it's you and your bae against the world, and that no matter what happens ya'll are going to be alright.
7. Ella Mai, "Boo'd Up"
Kyle: It took two long years for this song to blow up, but that's how you know that you have a timeless record. Ella has become one of the faces of R&B for this new generation and it started with this record.
6. Robin Thicke featuring Pharrell and TI, "Blurred Lines"
Edd: Sheesh, "Blurred Lines" just might be the most controversial song of the 2010s – and I'm talking about ANY genre. From smashing radio records to outcry against alleged misogynistic lyrics, and of course, that infringement lawsuit that lined the pockets of Marvin Gaye's estate with $7.4 million, this track has become more known for drama than entertainment. Controversy aside, though, "Blurred Lines" is an addictive smash that rightfully dominated the charts and is one of the few songs from this decade that is destined to become a cookout classic.
5. Beyonce featuring Kanye West and Andre 3000, "Party"
Alex: It's been an up and down decade for Kanye West to say the least. From delivering one of rap's most critically acclaimed albums in 2010, to marrying a Kardashian three years later, to ultimately doing the step and fetch for the GOP in 2019, opinions about Mr. West are sure polarized. But what's unquestionable are his abilities as a producer. Kanye gifted Beyonce with this smooth mid-tempo 80's production which left more than enough room for the Queen and the enigmatic Andre 3000 to operate.
4. Bruno Mars, "That's What I Like"
Nicolette: Anytime you can give listeners a song that allows them to experience nostalgia and sing bridges to the top of your lung's capacity, you win. Bruno Mars dominated 2016 with "That's What I Like" on his hit album 24K Magic.
3. Solange, "Cranes in the Sky"
God-is: In 2016 this song felt like a breath of fresh air, when so many of us felt like we were suffocating under the weight of society. Raphael Saadiq's signature baseline and production is subtle and haunting in a track that perfectly captures the melancholy and triumph of an identity trying to find itself again. Solange floated across this track like air, and immediately resonated with anyone who knew that to really deal with their issues they had to start with themselves.
2. Daniel Caesar featuring H.E.R., "Best Part"
Nicolette: There are a plethora of amazing duets through out the decade, but only a few have had the ability to strike a chord throughout today's music. Daniel Caesar and H.E.R. created a modern day R&B classic duet that will stand the test of time with "Best Part."
1. Miguel, "Adorn"
Edd: Here's the power of "Adorn": of the more than 100 songs we debated for this list, there was only ONE track all five panelists could agree on – that Miguel's signature hit deserved to be near the top. "Adorn" encapsulates all we loved about R&B. It's catchy, heartfelt, soothing, soulful and its lyrics linger with you long after the track stops spinning. In a decade where R&B often lost its way, we could always go back to this song, knowing that Miguel is keeping R&B's spirit alive.
What did we miss? Share your favorite R&B songs of the decade below. And check out our playlist featuring the best of the decade.