Ranking the Best Trey Songz Albums
Trey Songz is one of those artists I wanted to win right from the gate.
He's a native of Petersburg, Va., just down the road from where my parents currently reside. His signature vocals are an evolution of R&B's soulful foundations but hardened with a hip-hop edge. And in the late 2000s, when R&B began to struggle with its identity crisis, Trey seemed poised to lift the banner and confidently carry us into the next decade.
That resulting decade proved to be hit or miss for the homie, but I always give credit when due – when he's focused, Trey is in a league of his own. And the greatest fruits of his labor have resulted in some of the most celebrated albums and songs of the past 10 years.
So let's revisit that history.
It's time to look back at Trey's discography, ranking it from bottom to top. Keep in mind, however, that this list ONLY includes his seven studio LPs, so no mixtapes or EPs for this convo. Rankings are determined by song quality, album consistency, and impact on the genre.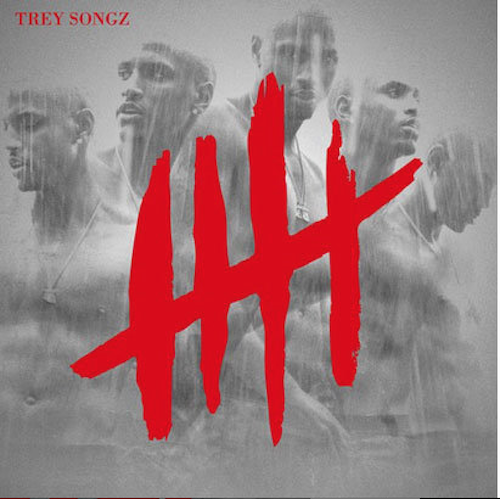 7. Chapter V (2012)
Soul in Stereo rating: 2.5 stars out of 5
Edd said: After finding an winning formula with his two previous albums – the two best of his career, in fact – Trey makes the unfortunate decision to reinvent the wheel on Chapter V, leaning much more heavily on crass party records and deemphasizing his more soulful sound. It's like he decided to go all in on his record-breaking party anthem "Bottoms Up" by cramming this LP with lesser versions of that song. Chapter V is way too long and unfocused – a massive stumbling block for an artist who was rapidly on the rise.
Forgotten favorites: "Panty Wetter," "Bad Decisions"
6. Trigga (2014)
Soul in Stereo rating: 3 stars out of 5
Edd said: Um, it's better than Chapter V I guess? Trigga is 45 minutes of thug luvin', which has its moments but like its 2012 predecessor, quickly wears out its welcome. It fact, Trigga is pretty much like the one-night-stands the album endorses – decent for an evening but nothing you'd want to revisit.
Forgotten favorites: "Touchin, Lovin," "Disrespectful," "Cake"
5. I Gotta Make It (2005)
Soul in Stereo rating: 3.5 stars out of 5
Edd said: Trey's debut LP was a solid yet somewhat unspectacular outing. The potential for greatness was definitely there –his signature tone specifically standing out among his peers – but the album is slightly hindered by a glut of filler. Still, it was a nice precursor for things to come.
Forgotten favorites: "Cheat On You," "Hatin' Love," "Gotta Make It Remix"
4. Tremaine the Album (2017)
Soul in Stereo rating: 3.5 stars out of 5
Edd said: This album is all about growth. After a glut of party records (resulting in diminishing returns with every new release) Trey finally forgoes his usual debauchery for a more soulful sound – ironically, the same sound he cut his teeth on more than a decade ago. Tremaine might not be chock-full of hit records but nearly everything here is extremely sound, focusing way more on substance than style. The maturity is welcome, resulting in arguably his most underrated release.
Forgotten favorites: "Come Over," "Playboy," "#1Fan"
3. Trey Day (2007)
Soul in Stereo rating: 4 stars out of 5
Edd said: No sophomore jinx this time. In fact, Trey's second LP surpasses his debut with stronger writing and more diverse production in a much tighter package. This is around the time the R. Kelly comparisons got really strong, as well as mentions of Trey as one of R&B's new standard-bearers. No question, this is the album where Trey proved that he was set to be a player.
Forgotten favorites: "No Clothes On," "Fly Together," "We Should Be"
2. Passion, Pain and Pleasure (2010)
Soul in Stereo rating: 4 stars out of 5
Edd said: Time and perspective are funny things. Back in 2010, I remember being mildly disappointed by this LP, the follow-up to Trey's celebrated Ready album. But revisiting it for this list proved that there's a lot more to love here than I remember. Yes, it's clearly cut from the same cloth as its predecessor, but that's not necessarily a bad thing. Trey is at his best over smooth ballads, and Passion, Pain and Pleasure is a showcase of his greatest strengths.
Forgotten favorites: "Unusual," "Massage," "Please Return My Call"
1. Ready (2009)
Soul in Stereo rating: 4 stars out of 5
Edd said: Talk about perfect timing. Since my Cousin Chris Brown, the current heir apparent to R&B's throne at the time, was distracted by scandal, Trey capitalized with a release that would become his signature album. Ready was a huge step forward in establishing Trey as R&B's premier headliner, showcasing radio-ready singles, scorching bedroom burners and some of the strongest vocal performances of his career. It still stands as the pinnacle of Trey's career.
Forgotten favorites: "Does He Do It," "Holla If Ya Need Me," "Scratchin' Me Up"
What are your favorite Trey albums? Tell us below.