Flashback Friday: Wu-Massacre and Def Squad
This Friday, it's all about teamwork.
Let's look back at two three-man tandems that united briefly to give us a couple of underrated albums.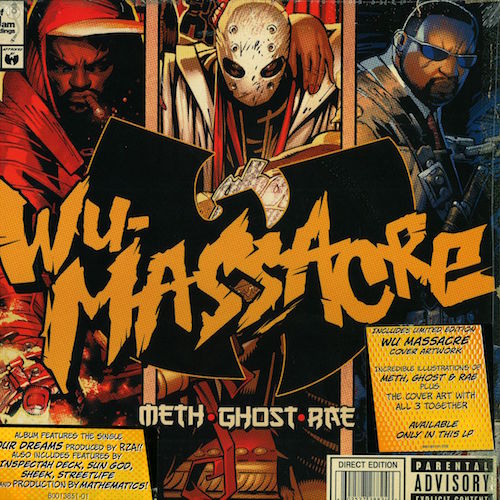 Method Man, Raekwon and Ghostface, Wu-Massacre (2010)
Remember that time three of the best members of Wu-Tang put out an album? No? Well, I'll happily remind you. Wu-Massacre is as raucous as you'd expect, full of intensity and those classic soulful beats. It unfortunately dropped during a down period for the Wu so many missed out on it. Give it another look.
Also check out:
Def Squad, El Nino (1998)
We've talked before just how incredible the year 1998 was for music – so great, in fact, that the plethora of gems still are overlooked today. El Nino is one of those gems. The sole album from the Def Squad collective teams up Redman, Keith Murray and Erick Sermon for a very impressive outing
Also check out:
Now, it's your turn. Email soulinstereoblog@gmail.com  hit me up on Twitter @etbowser, or stop by the comments section and share your Flashback Friday album. Leave a couple of sentences describing what makes it so great. I'll feature your album on the blog.