10 Best Female R&B Vocalists In The Game Today
2017 is weird.
We've reached a point in mainstream R&B where a song's worth isn't determined by the singer but by the bells and whistles surrounding the artist.
Hot beat? Check. Rapper feature? Check. Weirdo ad-libs? Check.
That's the recipe for a hit.
In an era where singers seem to be the least important part of a song, today we're saluting the voices that truly move us. Let's take a look at the top 10 female vocalists currently in R&B – those distinct voices that don't need gimmicks to tear down the house.
Now before we get started – and you fill my inbox with death threats because I left out your favorites – here's how the rankings are determined:
To be eligible for the list, the artist must be considered active, meaning they've released a project with in the past three years or they've been visible in high-profile live performances or guest spots. Most notably, this excludes Brandy, who has been relatively MIA outside of one track and a feature here and there. She likely would have landed in the top 10 otherwise.
Artists were ranked by vocal power and ability, not their level of fame or album quality.
And on that note, legacy artists are ranked on their current ability, not the songpower they possessed in their prime.
Now, we salute the most spellbinding songbirds in R&B today.
Honorable mentions: Marsha Ambrosius, Jennifer Hudson, Erykah Badu, Faith Evans, Monica
10. Fantasia
Every time you put a microphone in Fantasia's hand, it's suddenly Easter Sunday. Tasia's gospel-drenched soprano is her hallmark, and while her range can be somewhat limited she more than makes up for it with power.
9. Ledisi
Ledisi has been criminally overlooked for far too long. Boasting arguably the greatest range of any singer on this list, Ledisi possesses the ability to let loose her robust vocals or quietly reign them in at any moment. The control she has over her gift is what makes her a standout.
8. Kelly Price
Y'all know I've preached this for years: Kelly Price should be our generation's Aretha Franklin. Dubbed "Little Mahalia Jackson" during her childhood, Kelly has built a career off those same stirring, weighty notes as her predecessor.
7. Janelle Monae
Janelle's been making big moves in Hollywood over the past few years but we'll always salute her for being one of the most innovative forces in modern R&B. While her energetic funk is typically her calling card, it's Janelle's soothing, almost hypnotic ballads that earn her spot here. Arguably she's the most underrated vocalist in music today.
6. Mariah Carey
Yeah, and THIS is the moment Mariah's stans set my mentions ablaze. There's no question that at her peak, Mariah makes a case for being one of the greatest – if not THE greatest – voice in R&B history. But that's a discussion for another day. Though Mariah's no longer in her prime, her airy falsetto and that incomparable 5-octave vocal range still make her a force to be reckoned with.
5. Tamia
It's pretty maddening that despite a 20-year career, Tamia's near-flawless soprano is still overlooked. But we know better. Tamia boasts surprising range and complete mastery of her tone – she's always in control of every note. It's the reason why every track sounds so angelic.
4. Deborah Cox
Though it's been nearly a decade since Deborah Cox has given us a solo LP, her distinct vocals have remained in the spotlight. She's starring in the musical version of Whitney Houston's beloved film "The Bodyguard," and also provided vocals for Whitney's 2015 biopic. Any singer who can keep up with the woman simply known as "The Voice" is unquestionably a powerhouse.
3. Jazmine Sullivan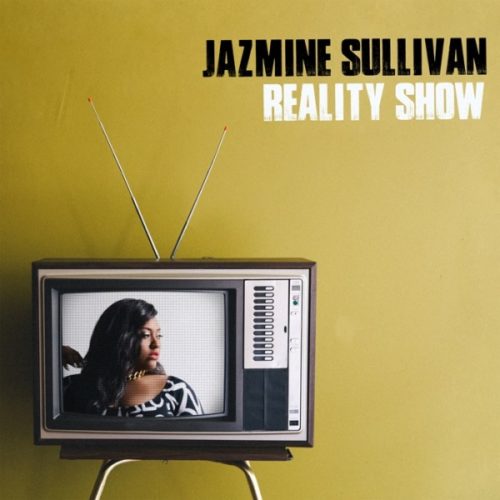 Dat rasp. Jazmine Sullivan's trademark raspy vocals are her calling card but she's got plenty of weapons in her vocal arsenal. From her smooth runs to those weighty notes, Jazmine always uses her thick, low tone to her advantage – usually to flaunt the piercing emotion that resonates from her songs. In an era where lesser singers lack feeling in their songs, Jazmine's notes hit you like a ton of bricks – you feel every bit of her joy and pain.
2. Beyonce
I've gotta admit, I've come around on Bey. Don't get me wrong, Beyonce was never a bad singer. But in her youth, she had a bad habit of letting those runs, well, run out of control. But the Beyonce of 2017 is now a master of her craft, able to nimbly change tone without skipping a beat. From pop to gospel to soul she can do it all – often in the same performance. She possesses the most diverse voice in R&B today.
1. KeKe Wyatt
Based off her voice alone, KeKe Wyatt should be a diamond-selling artist. Her soprano is one of the purest I've ever heard and she is one of the few artists on this list whose voice somehow continues to get stronger each passing year.  She's the Super Sayian of the studio. KeKe's range is remarkable, her pitch is insane and her ability is seemingly limitless. NOBODY is outsinging KeKe.
Who did we forget? Name your favorite vocalists below. And check out our list of the 10 best male vocalists in R&B today.