The 50 Best Albums of 2020
Congratulations, you survived 2020.
Between global pandemics, social unrest, election nonsense, vaccination conspiracy theories and endless celebrity drama, it often feels like music took a backseat to the chaos.
And in a way, it did. Like every other industry on the planet, the world of music also had to adapt to this strange, new world. Whether a byproduct of that change – or simply an excuse of mediocrity – the 2020 mainstream music scene is as dire as ever. Sure there were lots of big records that broke streaming records and got tons of Twitter trends, but in many cases, the hype just didn't match the headlines.
That's why you're lucky to have me.
From January to December 11, I listened to 122 albums. While many of the year's big names left me unfulfilled, it was the unsung heroes who kept my love of music alive. Underground hip-hop standouts, veteran R&B singers who flew under the radar, rising artists who didn't have a ton of buzz but have a ton of potential – these are the true stars of 2020. Boom bap, soul, jazz, and yes, even trap, made my playlists memorable.
You might not be familiar with many of this year's names but do yourself a favor and explore the albums celebrated here.
In a year filled with uncertainty and disappointment, these are the 50 albums that still give music fans hope.
Honorable mentions:
Lecrae, Restoration
Devon Culture, Cultivate
Anna Moore, The Light
Jeezy, The Recession 2
Ka, Descendants of Cain
Giveon, Take Time
The LOX, Living Off Xperience
The Weeknd, After Hours
Salaam Remi, Black on Purpose
Statik Selektah, The Balancing Act
Common, A Beautiful Revolution (Part 1)
Boom Bap Babies, We'll Fly
Alicia Keys, Alicia
Avant, Can We Fall In Love
Skyzoo, Milestones
50. Styles P, Styles David: Ghost Your Enthusiasm
It feels like every year, without fail, I feature a Styles P project among the year's best. He's quietly become the hardest working man in hip-hop, guaranteed to drop an impressive project annually, even if it flies under mainstream radar. That's cool, P clearly has no desire to participate in popularity contests, which is why the authenticity of Styles David: Ghost Your Enthusiasm helps it excel. As always, familiar faces pop up throughout (Jadakiss and Sheek Louch, among others) with Styles maintaining his role as unflinching elder statesmen. Lyrically, the Ghost is as menacing as ever, but his greatest trait is the ability to morph from gangster to gentleman, which he does here effortlessly with his introspective bars. There's no such thing as a bad Styles P album – he's still undefeated.
49. Syleena Johnson, Woman
If y'all didn't know, Syleena Johnson is R&B's Wonder Woman. Not only does she co-host a syndicated talk show, she also recently dropped 50 pounds and slayed a fitness competition with her new She-Ra physique. And oh yeah, she's still dropping the high-quality R&B that made her a star. Her eighth studio LP Woman, true to its name, is a tribute to womanhood, serving as motivation to her sisters and, if you wanna be real, wisdom to the brothers as well. Syleena's strength has always been her passionate vocals, and they really resound with authority here. Whether serving as encouragement for women, or delivering straight talk for men, Syleena's message never wavers. She's power personified.
48. G.I. Magus, Verses the World
The themes of this year's best music seems to center around, growth, maturity and unity. The latest from Birmingham's own GI Magus is no exception. Versus the World is an extremely introspective release from the heart of a brother looking to balance his craft and family duties. Strong guest appearances and solid production lay the foundation for one of the most honest and reflective releases of 2020. It's yet another example that maturity ain't such a bad thing.
47. PJ Morton, The Piano Album
What do you do after winning your first Grammy? If you're PJ Morton you drop another great album on us. The Piano Album was recorded days before his big win, an intimate acoustic release that's little more than a man and his piano revisiting his past hits. There's a beauty in its simplicity, with PJ having a blast performing his favorite tracks and being joined by his high-profile friends. In days where live performances are understandably few and far between, The Piano Album is a refreshing experience, one that showcases the boundless talent of one of R&B's new stalwarts.
46. Kevin Ross, Audacity, Vol. 1
With the success of his 2017 debut behind him, it's only right for Kevin Ross to continue the momentum. While Audacity Vol. 1 in many ways feels like an appetizer, the EP boasts enough goodness to satisfy hungry listeners. As always, Kevin leads with emotion and sensuality instead of the blatant sexuality (and crassness) boasted by his many of his male peers. It gives his music a fresh maturity that makes it accessible to all listeners. Pristine vocals and a strong mix of upbeat tracks and midtempo standouts make Audacity Vol. 1 a hidden gem.
45. Raheem DeVaughn, What a Time to be In Love
Raheem is R&B's Mr. Dependable – if he drops an album best believe he's sliding onto my Best of the Year list before those 12 months wrap up. What a Time to be In Love leans much more socially conscious than previous outings, and that shouldn't be a surprise. Music is a reflection of the times, after all. But don't worry, the Love King make sure to deliver those bedroom burners you know and love. Raheem, as the kids say, never misses.
44. 112, Forever
Yeah, I've heard the "56" jokes and I'm sure Slim and Mike have too. Standing as the last vestige of the once-mighty R&B quartet, the duo have a huge legacy to live up to. But their first outing as a duo under the 112 banner proves that the group's legacy is still strong. While the group's latter-day releases struggled with inconsistency, the Forever EP is 112's tightest release in years, advancing the group's sound while remaining authentic to their roots. Even though the runtime is brief, it's a surprisingly satisfying experience. Slim and Mike happily prove that it takes two to make a thing go right.
43. 21 Savage & Metro Boomin, Savage Mode 2
Yes, you're reading this right: I'm showing love to a trap album – from 21 Savage of all people. For the record, despite my rep, I don't have a bias against trap music, I'm just utterly bored by the repetitive beats and lackluster themes. That's not the case with Savage Mode 2, and why it's stands so far above others in the genre. Metro Boomin crafts some of the best beats of his career, and while no one will confuse 21 Savage with Lupe Fiasco, he has stepped up his game a lot (no pun intended) in recent years. It's not the bars that carry this, it's his charisma and addictive delivery. Metro and 21 made me a believer. It's a Christmas miracle.
42. Westside Gunn, Who Made the Sunshine
Be prepared to see a LOT of Griselda entries on this list. Their work ethic is unparalleled. Who Made the Sunshine, Gunn's most recent release (but not his best – more on that later) is pretty much what you'd expect. Impressive looping production; flashy, sometimes nonsensical rhymes; lots of random wrestling references – all the things that make Westside an acquired but delicious taste. But what really stands out here are the A-list guest stars, among them Black Thought, Busta Rhymes and even Slick Rick the Ruler. It's another win for hip-hop's most unstoppable crew.
41. DVSN, A Muse in Her Feelings
Until now, the duo of Daniel Daley and producer Nineteen85 stayed pretty close to their lane, delivering that "vibey" OVO Sound that made their labelmates famous. But on their third release, the duo known as DVSN spread their wings a bit, branching out into records that run the gamut from the club to the Caribbean. The experimentation doesn't ALWAYS work, but when it does, it hits. And most importantly, the duo never stray far from their core sound. The second half of the album specifically gains incredible momentum as they build upon the foundation they've laid for years now. DVSN often gets left out of modern R&B conversation and that's a shame – their potential is limitless.
40. Luke James, To Feel Love/d
Luke James' musical career, despite incredible talent, has always felt like missed opportunity. His Whispers in the Dark mixtape is easily one of the best of its era and seemed to set the stage for a breakthrough. But his 2014 debut LP failed to catch fire (even though it was pretty solid in its own right) and Luke instead retreated to Hollywood, where he found the success that seemed certain in the booth. To Feel Love/d seems like a chance to right those wrongs and, once again, his incredible talent is undeniable. It's an strong showcase of both emotion and musical stylings, proving that Luke isn't willing to be confined to one sound. Once again, it seems like this one has slipped through the cracks but it's definitely worth your time – talent like his can't be overlooked for long.
39. Jojo, Good to Know
Good to Know is a milestone for Jojo. Finally leaving her well-documented label woes in the past, her fourth LP serves as a new beginning – it's her first project after launching her own label imprint. And with creative control finally in her hands, Jojo delivers the mature project she, and her fans, deserve. Evolving both vocally and as an artist, Good to Know boasts both impressive harmonies and well-structured songwriting. I can confidently say right now that several of the best R&B tracks of the year make their home on this LP. The theme of independence runs deep here – I'm glad Jojo has finally found herself.
38. Kxng Crooked & Joell Ortiz, H.A.R.D.
The House of Slaughter gets a brief reunion on this bicoastal EP, and they're back like they never left. H.A.R.D., AKA, the Housing District Rap Authority, serves as boom-bap heaven for fans of bully bars. If you know Joey and Crooked, you know just what to expect here – vicious wordplay, head-nodding production and a little bit of introspection mixed in. The veteran duo rarely disappoint, and proves to be another h.a.r.d.-hitting outing.
37. John Legend, Bigger Love
After years of uneven projects, nothing made me happier than enjoying John's new LP, by far his most notable release in the better part of a decade. Showcasing a lot more energy and soul than some of the lesser albums of the 2010s, John successfully revisits his hip-hop/soul roots while not being shy to switch up styles throughout. One minute he's on his piano ballad kick, the next he's got something for the steppers. That sonic diversity works wonders. Things do get a little drowsy midway through but he rebounds nicely by the album's end. Bigger Love stands as one of the more notable R&B releases of 2020 and a nice reminder to the doubters that John can still deliver the goods.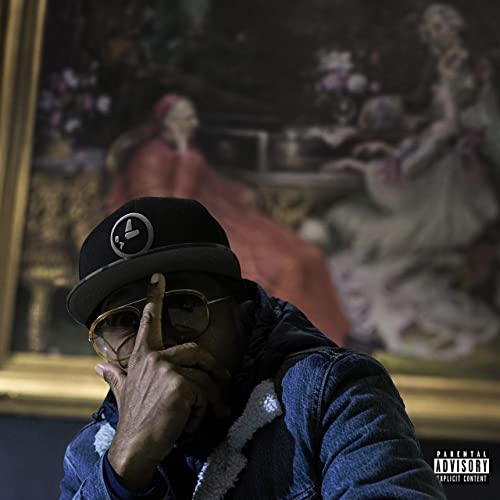 36. Elzhi, Seven Times Down Eight Times Up
Bar for bar, Elzhi should be mentioned among the greatest lyricists of his generation. If you disagree, that just means you haven't been paying attention. Let Seven Times Down Eight Times Up be the album that makes you a believer. Elzhi's 20-year career has been defined by his masterful rhyme schemes and effortless wordplay, a legacy that he lives up to here. Elzhi is a no-frills MC, typically foregoing flashy production for deep storytelling and knockout punchlines. His bars are so layered and his concepts are so intriguing that it forces the listener to revisit each song again and again, pulling out new nuggets each time. Elzhi is an MC's MC, a true master of the lyrical craft.
35. Ro James, Mantic
I gotta admit, I was a little worried about the state of Mantic in the days leading up to its release. Ro James spent several months laying the groundwork with several singles – none of which were necessarily bad, but certainly seemed well below the high bar set by his previous work. I was wrong to worry – while those singles might not have stood out individually, as a package, they work marvelously well together. Ro's moody, off-kilter production and Prince-ly influences blend miraculously. Simply put, it's alt-R&B done right. Great sequencing and cohesive themes prove that Mantic is that it's greater than the sum of its parts. It's encouraging to see that the art of album making still lives on.
34. Conway the Machine & The Alchemist, LULU
I swear the Griselda boys never stop grinding, it feels like they drop a new project every other week or so. But with quality this good I'm here for it. Conway's collabo with Alchemist is as solid as you'd expect – his rugged bars blend perfectly with Al's soundscapes. The brief runtime proves not to be a detriment; the party wraps up before it wears out its welcome. Griselda is known for its no-frills rap, and this is another cog in their unstoppable machine.
33. Vivian Green, Love Absolute
Of all the R&B albums on this list, Love Absolute is one of the most overlooked. That's why I spend WAY too many hours every year on these posts – somebody's gotta put y'all on to the good stuff. And if you're an R&B fan who is weary of THE VIBEZ~! and mundane midtempo records, this is the record for you. Vivian roars through the gate with fun, uptempo records without sacrificing her vocal prowess. She and producer Kwame continue to have incredible chemistry together, crafting one of the most fun records of the calendar year. After the year we've had, this energetic testimony to love and life is exactly what we need.
32. Kem, Love Always Wins
"HEY GURRRRRL!" Yeah, if you know Kem, you know exactly what you're getting with each release, but with consistency comes comfort. Love Always Wins, Kem's fifth LP and first after a half-decade hiatus, repositions him as R&B's most dependable crooner. The mellow atmosphere and gentle vocal delivery remains Kem's hallmark, but it's the understated passion that really helps these tracks resonate. Love Always Wins doesn't stray far from Kem's playbook, but when you already have a winning formula, there's no need to tinker with success.
31. Akil Pratt, Depressed Genius
I've gone on record many times to express my skepticism of double albums. They're typically way too much of a good thing. However, if you can unlock the secret of keeping things consistent, you'll have a winner on your hands. Akil Pratt has the cheat code. Essentially this is two albums – Depressed and Genius have totally different sounds and directions but that duality tells the story of Akil himself. Equal parts deep, moody introspection and upbeat optimism, Depressed Genius is a mirror of life in 2020 – frustration wrapped in optimism. Akil simply speaks about what's on all our minds.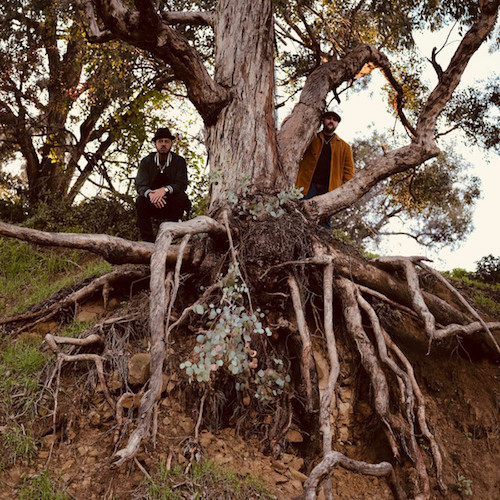 30. Blu & Exile, Miles: From an Interlude Called Life
Back in 2008, a good friend gifted me with a copy of Blu & Exile's Below the Heavens. I instantly became a fan – the duo had impeccable chemistry. Though they've often branched out on their own in the years since, it's clear they're strongest together. Miles: From an Interlude Called Life proves that, standing as the duo's best work since their cult classic debut. The legendary Miles Davis' fingerprints all over this one, resulting in a bluesy atmosphere that is soothing without being boring. These are the type of VIBEZ I can get with. And even though it runs nearly 95 minutes, the album never feels like a chore – the listener is too busy getting lost in Exile's sonic mastery and Blu's introspective wordplay. The jazzy atmosphere and wide scope may intimidate mainstream fans, but for the rest of us, it's another big win for hip-hop's dynamic duo.
29. Kiana Lede, KIKI
Don't worry if you don't recognize the name, you will soon. Kiana has been honing her musical craft for the better part of a decade, but her debut LP KIKI might be the release that serves as her breakout. Great sampling and strong relationship themes abound, pushing her to be a voice of her generation, similar to the strides Ari Lennox made just last year. Like most current R&B releases, many tracks suffer from the dreaded Short Song Syndrome – but unlike the worst offenders, these records don't sound unfinished and sloppy. They're concise and work to the album's benefit. KIKI smartly appeals to younger R&B audiences and older heads alike. She's on her way up.
28. Jadakiss, Ignatius
This probably isn't the Jada album you were expecting. Ignatius is dedicated to Ruff Ryders Entertainment A&R and record producer Ignatius "Icepick Jay" Jackson, who died in 2017. To that end, Ignatius is a passion project that features the themes that expound on Kiss and Icepick Jay's friendship. The street talk and gunplay take a back seat to upbeat production, family ties and reflection, and that's a good thing. Those strong themes and honest reflection give Ignatius the depth that some of Jada's more beloved releases lack. But don't worry, Al Qaida Jada definitely makes his presence known from time to time, with the raspy threats that made his name so renowned. Ignatius is all about growth and, hey, maturity looks pretty good on Kiss.
27. Boldy James & The Alchemist, The Price of Tea in China
Alchemist has to be in the running for one of 2020's most prolific producers, and he's blessed Boldy James with some of his best work in recent memory. Though the pair have been linked since Boldy's 2013 debut, The Price of Tea in China successfully surpasses that release. Boldy's midtempo delivery is a perfect fit for Alchemist's aggressive, sample-based production and while the subject matter rarely switches, it's easy to remain intrigued throughout. The Price of Tea in China feels like the reincarnation of Mobb Deep – that quiet intensity the game has been missing.
26. CJ Fly, Rudebwoy
This one snuck up on me. The Pro Era member first made his name by hopping on Joey BadA$$'s beloved 1999 mixtape with a couple of standout features. After a round of mixtapes of his own, he finally comes into his own with his debut Rudebwoy. The blend of Jamaican and NY influences give this an instantly fresh feel in a genre weighed down by monotonous trap. Tack on some thought-proving introspection and strong guest stars and you have the perfect ingredients for a standout debut. Hip-hop heads, don't let this one pass you by.
25. Logic, No Pressure
I have no idea if this is actually Logic's last album – rap retirements last as long as the flavor in Fruit Stripe gum. But if this is indeed his swan song, it's an incredible way to go out. No Pressure encapsulates all things Logic – his respect for the boom-bap era of hip-hop and throwback soul, his incredible wit and his unflinching honesty and self-deprecation. Name another rapper who spends time discussing trips to Target and fighting bad hotel wi-fi. Logic has inspired a generation of kids to tell their story, including one of my mentees, whose love of rap started with Logic's debut. Now, Logic's off to teach his own son to tell his story. If this truly is the end, Logic went out with one of the best albums of his career.
24. Victoria Monet, Jaguar
Victoria has spent years making stars, penning hits from Ariana Grande and Chloe X Halle to Chris Brown and Fifth Harmony. Now, it's her time to shine. Victoria's debut, Jaguar, features the same pop prowess and funky harmonies that made her the secret weapon for so many stars. Jaguar's best asset is its diversity, seamlessly mixing genres but maintaining consistency across the project. And, as you'd expect, they lyrics shine with her hallmark confidence and empowerment. R&B is in dire need of starpower and Victoria has enough of it to spare. Easily one of the most underrated releases of the year, regardless of genre.
23. Shawn Stockman, Foreward
Back in 1995, when Boyz II Men standout Shawn Stockman turned heads with "Visions of a Sunset" on the Mr. Holland's Opus soundtrack, we all figured a solo project was on the way. Twenty-five years and a global pandemic later, we finally got that solo album out of Shawn. Better late than never, I guess. And this one was definitely worth the wait. While Shawn's vocals bring a warm familiarity to our ears, Foreword isn't just a nostalgia trip. Stockman uses his veteran instincts to craft an easygoing, no-frills release that both pays homage to his legacy while moving it, well, forward. This is R&B comfort food for the soul.
22. Black Thought, Streams of Thought Vol. 3: Cane & Abel
I've rarely heard a human more built for the art of MC'ing that Black Thought. Every bar, every concept, every delivery just streams out of him effortlessly like a some sort of computer program. A hip-hop bot. The third installment of his Streams of Thought series picks up right where its predecessor left off, delivering rapid-fire musings on life, legacy and love. We all know he can rap circles around 98% of people on this planet so this set shines when he slows down and explores more personal topics, including the ups and downs of marriage, drug abuse and even stage fright. We already know Thought is an unearthly MC, getting to know Tariq Trotter the man makes his legacy that much stronger.
21. Thundercat, It Is What It Is
Yep, the best song of 2020 just might be a goofy tune about a guy covered in cat hair harassing women while wearing his Dragon Ball Z durag. I'm perfectly fine with that. Superproducer Thundercat has always drunkenly wobbled to the beat of his own drum, but don't be distracted by his weirdness – there's a definite method to his madness. It Is What It Is feels like a jazzy journey on a UFO, but its oddness is what's so endearing. The album's tracks weave perfectly into each other, so much so that the album feels like one long song. But when that song is this good, no one's complaining. Of course, Thundercat is an acquired taste – his overtly jazzy themes and nerdy references don't always hit home – but in times like these, who doesn't wanna hop on a spaceship and lose themselves?
20. Terrace Martin, Robert Glasper, Kamasi Washington and 9th Wonder, Dinner Party
If you've got Kamasi Washington, Terrace Martin, Robert Glasper, and 9th Wonder all on deck, there's no way you can fail. True to its name, Dinner Party feels like a swanky function for the more mature crowd. But by no means is this a snoozefest. The jazzy, atmospheric tones often lay the groundwork for deep introspection, including "Freeze Tag," one of the year's best and most relevant tracks. The ethereal vibe might not be every listener's cup of tea, but if it suits your palate it's one of the most memorable parties of the year.
19. Toni Braxton, Spell My Name
Look, I get it. Artists evolve. They can, and should, be allowed the luxury to experiment with new sounds, follow new direction and take risks. But there's something so comforting when your old faves gives you the EXACT sound that you know and love. That's what Spell My Name does expertly. Toni's 10th studio album stands on the foundation she built nearly 30 years ago. It's a seamless commentary on love lost and found, delivered with the same breathless vocals that made Toni a legend. At 10 tracks, it's no filler, all killer. No left-field surprises, no awkward attempts for relevancy – just a vintage Toni Braxton album. It's exactly what we wanted.
18. Durand Bernarr, Dur&
It's hard to define Durand Bernarr's daring album Dur&. There are inflections of classic funk, '90s R&B and '00s-era neo-soul, sprinkled with the diverse delivery of Prince and the humor and attitude of Nate Dogg and Thundercat. Yeah, seems like a weird mix, but that's what makes Dur& so unique and appealing. Each track is a new sonic experience, ranging from hilarious to heavy to heartfelt at a moment's notice. Durand is truly an artist and Dur& is a compelling portrait of what he has in store for us.
17. Trey Songz, Back Home
Back Home has become one of 2020's most pleasant surprises, and it's not due to a lack of talent. We all know how good Trey Songz is –Ready is still as beloved today as it was when y'all were just figuring out Twitter in 2009. But in the years sense, Trey seemed to lose a lot of focus, resulting in several middling releases. Back Home lives up to its name though, proving to be his best work since his early 2010s heyday. Reuniting with longtime producer Troy Taylor certainly reignited Trey's spark – more focused writing, better production and stronger vocal performances elevate this LP nicely. In a year filled with notable comebacks, it's great to witness Trey getting his groove back.
16. Chika, Industry Games
Chika is the very definition of unconventional. And we like it that way. The Mongomery, Ala., native's breakout EP is ripe with infectious energy and surprisingly deep subject matter. We've long debunked the myth that female MCs only focus on cash n' twerking – Chika continues to raise the bar high with high concepts that run the gamut of Southern politics to imposter syndrome. And best of all, the record is FUN, fueled by insanely catchy production, R&B-laced beats and even sprinkles of gospel. Sooner or later, Chika's gonna be big. Might as well jump on the bandwagon now.
15. Westside Gunn, Pray for Paris
I don't know WHY Westside Gunn's music works so well. The off-kilter delivery, the incessant ad-libbing ("DOOT-DOOT-DOOT-DOOT-DOOT-DOOT-DOOOOOOOT") the bizarre metaphors (dude has a wrestling reference for every occasion) – it's a recipe for disaster. But time and again, the most charismatic member of the Griselda gang delivers, and Pray for Paris is probably his most cohesive album to date. The production ranges from pavement-cracking boom-bap to breezy soul, making every track a new adventure. And no matter the guests – be it his fellow Griselda teammates or new faces like Wale or Tyler, the Creator – no one ever steals the spotlight from Gunn. While you almost always know what to expect from a Conway or Benny the Butcher track, you NEVER know what Westside Gunn will cook up next, and that's why you can't take your eyes off him.
14. Lianne La Havas, Lianne La Havas
Lianne La Havas' self-titled album is far and away the most unappreciated R&B release of 2020. Maybe that's due to its acoustic nature and folk-leaning production, but don't be intimidated – it's a warm, soaring LP that deserves a spot on your playlists. La Havas has a knack for making every song feel personal and relatable, using her guitar and soft rasp to pull you into her world of heartbreak. Featuring some of the year's best songwriting, La Havas uses her soothing backdrops to pull you into her story of rebounding from a failed relationship. But she's rarely bitter and never crass – there's something uplifting about her journey. Those levels are what make this album so strong.
13. Royce da 5'9, The Allegory
This album has become downright prophetic in recent months. When we last left Royce in 2018, he dropped off Book of Ryan, a poignant look at family life. That narrative has expanded with The Allegory – taking those familial lessons into the black community to achieve, well, independence. Those themes, as well as Royce's masterful workplay, make The Allegory a standout on his already loaded resume. It's a weighty listen, crammed with concepts of family, identity and success that will take more than a cursory listen to digest. But for those willing to invest the time, The Allegory is a journey well worth experiencing.
12. Busta Rhymes, Extinction Level Event 2: The Wrath of God
For FAR too long y'all have slept on the Dungeon Dragon. But with his long awaited comeback album, the Game of Thrones begin once again. After largely eluding the mainstream spotlight for the better part of a decade, Busta roars back with Extinction Level Event 2: The Wrath of God. Thankfully, he doesn't compromise his sound too much to fit the times. ELE 2 is a robust tour-de-force, filled with thoughtful storytelling, blistering flows, fun throwback R&B cameos and the manic personality that defines Busta's career. The original album release is pretty lengthy (and that's not even counting the later add-ons) but there's so much meat on the bone that it comes off more like a hip-hop buffet than an overstuffed meal. Consider ELE 2 as both a reintroduction and a warning – the dragon still has a lot of fire left in his belly.
11. Chloe X Halle, Ungodly Hour
Funny story: This album dropped on the same day I published my June "Best Albums of 2020 – So Far" list. That left Twitter screaming in my virtual face for leaving them off that list. But obviously I couldn't wedge an album that was literally four hours old onto that list. Playa, I'm good, I'm not THAT good. That said, the critics were right – not only did Ungodly Hour deserve to be on that list, it now reigns as one of the best R&B releases of the year. What really helps Ungodly Hour stand out from the pack isn't just the duo's heavenly vocals, but their nuanced and mature approach to relationships. They're wise beyond their 20-something years. It's a youthful, exuberant release that never wallows in immaturity – a lesson even some R&B veterans should heed. The kids are more than just alright: these women are becoming R&B leaders.
10. Benny the Butcher, Burden of Proof
If Benny's 2018 Tana Talk 3 didn't turn enough heads, 2019's The Plugs I Met nearly snatched them off of shoulders. After what proved to be a challenging year personally for Benny, he should at least rest assured that Burden of Proof makes him three for three on his current rap streak. Producer Hit-Boy, one of the year's true MVPs, wisely tinkers with the dusty Griselda sound, providing more lush and grandiose beats than we're accustomed to hearing on Benny projects. That change proves good, with Benny's versatility jumping to the forefront. Lyrically, he's as cutthroat as ever, sprinkling surprising introspection when the need fits. We're witnessing the evolution of Benny before our eyes, and he refuses to slow down.
9. Sa-Roc, The Sharecropper's Daughter
Every time Sa-Roc drops an album, I get a dozen tweets and texts demanding to show her more love on the site. There's no doubt, she deserves every bit of that recognition. Though she's enjoyed a decade long career, The Sharecropper's Daughter feels like her best bet at a true breakout. Songs about empowerment, identity and hope aren't uncommon in today's world – music is a reflection of the times, after all – but few releases drip with sincerity that Sa-Roc provides. Sa-Roc views these troubled times through the lens of womanhood, presenting Sharecropper's Daughter as a defiant, unflinching tribute to both blackness and femininity. The punchlines are powerful ("If my black fist and my womb irks you here's the world's smallest violin") and the spirit is unapologetic. Again, Sa-Roc deserves.
8. Ledisi, The Wild Card
It kinda feels a bit ridiculous to call Ledisi underrated when her career has such highlights. Nine great solo LPs, more than a few top 10 singles, 12 Grammy nominations – yet sometimes it feels like props still come in short supply. Well, if you haven't before, it's time to pay homage. The Wild Card is not only Ledisi's first independent release, it's one of her strongest projects in recent memory. The Wild Card is a masterclass in R&B – a soaring journey that blends genres and sounds into compelling relationship commentary. Each cut here is sturdy – there are no gaps or filler – making for a complete listening experience. There's no way around it, The Wild Card is the best R&B release of 2020. Less underrating, more appreciating.
7. Jay Electronica, A Written Testimony
Of all the chaos we've seen in 2020 – the death of cultural icons, global pandemic, social outrage – the LAST thing I would have expected is Jay Electronica to FINALLY deliver his looooooong awaited debut album. 2020 is wild, I'm telling y'all. Even better, the album does a solid job living up to its atmospheric expectations, thanks to a big assist from Jay Z. Jigga is the guiding force on this monumental project, adding context and structure around Jay Elec's often-abstract soliloquies. But Elec more than holds his own, showcasing the effortless wordplay that made hip-hop stand up and take notice nearly a decade ago. Some critics have knocked the project due to Jay Z's heavy-handed assistance, but honestly, I don't see it as a bad thing. The pair have exceptional chemistry – there's not a weak song to be found and both do their share to carry the load. A Written Testimony is about the journey not the destination, and with one of rap's GOATs as his guiding light, has Jay Electronica finally delivered.
6. Freddie Gibbs & The Alchemist, Alfredo
I guess it's time to ask the looming question: Is it time consider Freddie Gibbs one of the greatest rappers ever? Before you roll your eyes, numbers don't lie, check the scoreboard – Freddie teamed with Madlib to deliver the best album of 2019, and in 2020 returns with Alchemist with another top-notch release. And that's not even counting the scores of incredible mixtapes and LPs that landed prior to this hot streak. Alfredo is as rich and satisfying as its namesake. Gangsta Gibbs' delivery is downright effortless; he scorches every single track Alchemist lays down. Guests like Rick Ross and Conway the Machine stop by and immediately raise their games – there's no slacking when Gibbs is this fired up. Even when the momentum slightly slows near the end of the set, Gibbs' never-ending confidence refuses to show weakness. Freddie believes he's the best in the world, and with this run he's on, it's hard to argue with him.
5. Nas, King's Disease
In the world of rap, it's No Country for Middle-Aged Men. Hip-hop has always been a young man's game, so in today's fickle landscape it has to be frustrating for rap architects like Nas to find his way in this strange, new world. The past decade wasn't so kind to Nasir – while I still say his Life is Good album is one of the best releases of the past decade (still standing as the last time I gave out a five-star review), later albums like Nasir and Lost Tapes II were met with more tepid reactions. That all changed with King's Disease, equal parts return to lyrical form while, thanks to producer Hit-Boy, upgrading his instrumentals for a new era. Esco is sharp as ever, from his impeccable storytelling, reuniting with his old crew The Firm, and even forging strong new partnerships with younger artists like Anderson Paak. King's Disease is a needed career win and affirmation that kings stay kings.
4. D Smoke, Black Habits
I love D Smoke's story. As a member of a deeply musical family (his brother being TDE rising star SiR), D Smoke spent years in the game, penning hits for artists like Ginuwine and Jaheim and even releasing his own music. But it wasn't until he won the inaugural Rhythm & Flow competition on Netflix that he truly broke out, which resulted in one of the best offerings of 2020. Black Habits is a compelling, family-focused look at Black life, touching on everything from battling bullies on the playground, celebrating Black curves and parental work ethic. It's all tied together by his compelling production and effortless flow. The project already has netted him two well-deserved Grammy nominations – regardless if he gets the trophies or not, he should be very proud. Decades of hard work has finally paid off.
3. Che Noir & Apollo Brown, As God Intended
The names Apollo Brown and Che Noir probably aren't immediately recognizable to some fans, even some of you who frequent this site. Allow me to put you up on game – they are masters of their craft. Brown has stood as one of the most dependable producers of the past decade. His dusty brand of soul never fails and it's the perfect canvas for Che Noir, who pairs intricate rhymes with an effortless delivery, straight from the Frank White playbook. As God Intended is a masterful look at black life in 2020, socially relevant but never preachy. In a year filled with stellar underground hip-hop, this is one not to be missed.
2. Conway the Machine, From King to a God
I tried to not make this list too Griselda-centric but that's kinda tough – Benny the Butcher, Westside Gunn and Conway the Machine are unquestionably the MVPs of 2020, with Conway's From King to a God standing as the crown jewel. The most immediate criticism of the crew's work is that it typically sounds the same. To remedy that, Conway wisely steps out of his comfort zone, recruiting veteran producers like DJ Premier, Hit-Boy and Rockwilder to reinvent his sound. Tack on some of the most poignant and personal bars of his career and From King to a God not only becomes a career highlight but one of the strongest LPs of the year.
1a. Jay Electronica, Act II: The Patents of Nobility (The Turn)
Yes, I have a 10-year-old unreleased album in the No. 1 spot. 2020 is crazy like that. Jay Electronica's mysterious debut has been one of hip-hop's greatest myths – and punchlines. We weren't even sure it existed, especially when he released A Written Testimony in its stead earlier this year. But, as randomly as everything else in this bizarre year, it suddenly popped up in its entirety on streaming services this fall, allegedly after it was retrieved from hackers. After listening to it, my biggest question was this – WHY wasn't this released? It's incredible. While it feels a little unfinished in spots, the sparseness actually aids the atmosphere, with Jay Elec weaving intricate bars over artistic production. Random clips of Ronald Regan and Dick Tracy toy commercials are incorporated into his narratives, creating an unpredictable but infinitely compelling listen. True to its mysterious nature, however, Act II was snatched from streaming services a few weeks into its release, once again proving to be hip-hop's white whale. Due to its weird, limited and unofficial release, it didn't feel right to make it the true No. 1 album of the year. So instead, it'll share the spot with…
1b. Run the Jewels, RTJ4
They say music reflects the times, and there's no album more reflective of the social chaos of 2020 than Run the Jewels' fourth opus. As images of protestors fill our screens, as Confederate monuments tumble and Black voices scream for liberation, Killer Mike and El-P's anarchic rebel rap is the soundtrack to our times. This isn't just a case of recency bias, however – even if this album dropped in less tumultuous times, it would still reign among the best of their catalog. The hyperactive production and passionate lyrics are timeless, resonating with messages that resound with one refrain – destroy and rebuild. El-P especially sounds energized, delivering some of the most empowered bars of his career. When people ask me what makes a classic album, I repeat two key elements – incredible music that defines an era. Time will tell but RTJ4 just might fit that bill. Regardless, it's stands at the top of the heap in 2020.
What are your favorite albums of 2020? Pissed about The Weeknd and Brandy being excluded from the main list? Holla in the comments below.