Ranking the 50 Best R&B Albums of the 2010s
If the 1990s were considered the resurgence of R&B and the 2000s were seen as the evolution of the genre, then the 2010s should be called Tha Crossroads.
If you're no stranger to the site, you know the story by now:
Hip-hop emerging as the biggest genre in the world, leaving R&B to toil away in its shadow
The copious use of autotune making pretty much anyone a "singer," blurring the lines between what is and is not R&B
Industry stalwarts abandoning their soulful roots to be trap stars or EDM club kings
R&B falling completely off top 40 playlists
Creatively and commercially, R&B hit its lowest point in my lifetime as a fan. But that doesn't mean the genre was completely wiped off the map – nah, I have 50 good reasons why the genre refuses to die.
I've spent the past decade covering the good, the bad, the most powerful and the most painful moments of R&B. It was a tough time for purists who yearned for everything to sound like 1993 Jodeci and a confusing time for younger fans who grew up in a world where rappers like Future are compared to soul singers.
But as R&B stumbled through a decade-long identity crisis, scores of artists continued to deliver. Some veterans stood firm, delivering the music their core fan bases craved. Newcomers emerged, pushing the boundaries of R&B into new directions. The greatest among us embraced creativity and challenged listeners to join them on their new journeys. And while this decade wasn't the treasure trove of hits and classics, several albums will stand the test of time.
Take a look at the 50 best albums from 2010-2019. In a year where the rules for R&B were constantly rewritten, many of the albums below certainly aren't traditional, skirting the line between hip-hop, electronica and pop.
Hopefully the groundwork laid in the previous decade will be the foundation for R&B's resurgence in the 2020s. It's long overdue.
Albums we love that just missed the cut: SWV, I Missed Us; Kelly Price, Kelly; Eric Benet, Eric Benet; Daley, Days & Nights; Joe, DoubleBack: Evolution of R&B; Ledisi, The Truth; Lion Babe, Begin; Tweet, Charlene; Ari Lennox, Shea Butter Baby; Tone Stith, Can We Talk
50. Mary J. Blige, My Life II … The Journey Continues (Act 1) (2011)
Sequel albums usually tend to suck, but not this time. Taking a cue from the heartbroken girl portrayed in her classic My Life album, My Life II conjured memories of that bygone era but reworked the themes. These songs are just as angry but come from a place of maturity. It's a perfect picture of growth.
---
49. Gallant, Ology (2016)
Christopher Gallant has to be a student of the game. His debut album Ology is like a musical history lesson – tracks pivot from '80s pop, '90s slow jams and 00-era neo soul on a dime. The arrangements are definitely a draw but Gallant's soothing vocals are the real star. His poetic lyrics are delivered with aching passion – you feel every single note Gallant delivers. If you love R&B, you'll love this project.
---
48. SZA, Ctrl (2017)
Talk about a breakout year – 2017 was SZA's time to shine and she quickly capitalized on that opportunity. High-profile cosigns from stars like label mate Kendrick Lamar (more on K. Dot later…) raised anticipation for SZA's major label debut, Ctrl. And she didn't disappoint. Sure, it was loaded with some of the year's biggest singles – "The Weekend" was downright inescapable – it was far more than a showcase for radio. The vulnerable songwriting and minimalistic production created a raw and revealing listening experience. SZA bared her soul, and her listeners could relate to every note. If you doubted SZA's star power before, Ctrl will make you a believer.
---
47. Lalah Hathaway, Honestly (2017)
When it comes to great albums, less is almost always more. I wish some OTHER artists heeded that lesson. But don't worry, Lalah Hathaway would rather lead by example. It takes Lalah less than a half-hour to bare her soul and deliver one of R&B's best albums this decade – solidifying her birthright as music royalty. Quirky, almost video-game inspired production serve as a backdrop for her flawless vocals, which still remain unmatched. It's proof an album ain't gotta be long to be strong.
---
46. Mariah Carey, Caution (2018)
DON'T CALL IT A COMEBACK! Well, actually you can. In recent years, Mariah's legacy has been noted more for infamy than the incredible heights of her glory years. Ugh, the less about those New Year's Eve performances, the better. How wrong we were to ever doubt Mimi. Caution is a refreshing return to form, featuring the hearty, breathy vocals that define all her signature hits. Caution is confident, sassy and alluring – this is the Mariah we loved.
---
45. Jagged Edge, JE Heartbreak 2 (2014)
Y'all know I'm HIGHLY critical of sequel albums, and for good reason. Most of the time they leech of the success of past glories and fail to recapture the magic of the original. Not true here. JE turn back the clock and return to their roots, mixing street sensibilities with the art of romance. It was one of the decade's most pleasant surprises.
---
44. Fantasia, Side Effects of You (2013)
Talk about a comeback. By 2013 I, and many others, had written off Tasia, assuming her best days were behind her. I'm glad she proved us wrong. Her fourth album embraced her struggles, using them as motivation for herself and as a lesson for listeners. That has resulted in the best album of her career. From tabloids to triumph – Tasia earned this victory.
---
43. Syleena Johnson, Chapter 6: Couples Therapy (2014)
It's rare that an artist can deliver an album this strong so late in her career, but that's just what Syleena Johnson did. Proving that she's more than a mere reality star, this conceptual look at relationships is easily her best work yet.
---
42. Melanie Fiona, The MF Life (2012)
Melanie Fiona is one of those artists who seemed primed to take R&B to the next level at the turn of the previous decade. And this is the album that legitimized those claims. It's a fully-formed, robust release that expertly highlights her shining vocals. Sadly, The MF Life would be Melanie's only release of the 2010s – hopefully she doesn't leave us hanging in the 2020s.
---
41. Miguel, All I Want is You (2010)
When a fresh-faced Miguel Pimentel stepped on the scene in 2010, we had no idea that he'd become one of the faces of the genre for the next decade. His incredible debut should have clued us in. Blending traditional sounds with a new-school mentality quickly helped separate Miguel from the pack, putting him on course for a decade of dominance.
---
40. The Weeknd, House of Balloons (2011)
For better or worse, The Weeknd deserves credit for being at the forefront of the often-debated alt-R&B movement. While I'd go on to have a well-documented love-hate relationship with many aspects of that movement (and much of The Weeknd's later material as well), I'll definitely ride for his debut mixtape, House of Balloons. Sounding like the emo offspring of Aaliyah Haughton, The Weeknd's haunting soundscapes are alluring, pushing the boundaries of R&B in ways we hadn't experienced before. It makes a strong case for being the most influential release of he 2010s.
---
39. Syd, Fin (2017)
When the lead singer of the acclaimed R&B band The Internet announced that her solo album would be a departure from her group work, my eyes nearly rolled out of my skull and down the street. That's usually code for "I'm going to half-rap over trap beats like everyone else." Thankfully, that's not the case here. Syd embraces more mainstream production on her debut album but doesn't drift from the sound that made her a star. No, it's not an Internet album, it's a Syd album – and it's great.
---
38. Ledisi, Pieces of Me (2011)
I really struggled deciding between highlighting Pieces of Me and The Truth here – both are nearly identical in quality. But I'll give the very slight edge to Ledisi's 2011 offering, which has gone on to become her signature release. A-list production and her always incredible vocals cement this one as a keeper.
---
37. HER, Vol. 1 (2016)
A weird thing happened the morning of Sept. 11, 2016 – a mysterious EP from an equally mysterious artist going by "H.E.R." appeared on iTunes and rocketed up the charts (thanks to a few high-profile artists helping to generate buzz on Twitter). Yeah, it was just a big publicity stunt, but when the music is this good, I don't really mind. It was quite the coming out party for rising star Gabi Wilson, whose dark, heavy soundscapes and fully-formed vocals positioned her as a star for a new generation of fans.
---
36. Stokley Williams, Introducing Stokley (2017)
Introducing Stokley? Nah playa, if you're a true fan of R&B, there's no introduction needed. Stokley has been the face of Mint Condition, one of R&B's most renowned bands, for nearly three decades. But it wasn't until 2017 that we received a solo Stokley album. And it was definitely worth the wait. Wisely, Introducing Stokley doesn't come off as a Mint Condition nostalgia act. Instead, it's a showcase of Stokley's musical diversity, ranging from more traditional R&B to modern hip-hop influences, all while spotlighting his celebrated vocal ability.
---
35. Avery Sunshine, Twenty Sixty Four (2017)
I really hate to classify Avery*Sunshine as a "hidden gem" or "underrated" ­– those of us who have been following her for years already know how great she is. But Twenty Sixty Four takes things to another level. The album runs the romance gamut, from tracks that mock her ex (before she winds up calling the dude back home for dinner by song's end) to love songs so relatable that you'll feel like you penned them yourself ("I'd give up ice cream just for you"). Her music is so authentic and engaging that you're pulled into every note – thank her shimmering vocals for that.
---
34. Snoh Aalegra, Ugh, those Feels Again (2019)
One of my boys recently likened Snoh Aalegra to this era's Sade. I don't think it's a clean comparison – I mean, there's really no one on the planet like Sade – but I do see the similarities. Just like Sade, Snoh completely stands out from her peers. The Swedish singer's silky sophomore album embraces its atmospheric nature but proves to be more than "a mood." There's lots of substance as well, thanks to the grandiose production and tight songwriting. While many high-profile R&B releases missed the mark in 2019, Snoh proved to be a subtle force in the genre. Kinda like Sade, now that I think of it.
---
33. Keyshia Cole, Woman to Woman (2012)
By 2012, Keyshia was at a career crossroads. But instead of choosing the left or right route, she plowed straight ahead. The result was Woman to Woman, a powerful return to form for an artist suffering from misdirection. From emotional ballads to hip-hop-driven tell-offs, nearly every track hit the mark, reminding listeners why Keyshia became the new voice for R&B heartbreak. If you missed this album the first time around, catch up. It's good.
---
32. Sampha, Process (2017)
While many American R&B artists have spent the last few years wrestling with identity crises, British soul singers have slid in the back door, making huge names for themselves stateside. Sampha Sisay is no exception. After gaining ground by teaming with the likes of Drake and Solange, Sampha struck at the right time, dropping his debut album at the peak of his notoriety. That album, Process, proves to be a powerful thesis – a sobering, 40-minute tribute to the mother he lost to cancer. The eclectic blend of soul, electronica and alt-R&B is captivating and entirely unique. Instead of following trends, he'd rather create his own.
---
31. Raheem DeVaughn, A Place Called Loveland (2013)
Raheem is one of those artists who regularly releases solid material quietly but consistently. Put A Place Called Loveland lands near the top of his resume. The set is packed with heartfelt ballads and hip-hop-tinged tunes that nod to R&B's glory days while forging ahead. Plus, you gotta love him for resurrecting the lost art of the R&B album interlude.
---
30. Teedra Moses, Cognac and Conversation (2015)
It's been a decade since Teedra Moses' debut album made her a cult favorite among R&B faithful. Her followup builds on that legacy by remaining stunningly simple and pure. In an era where R&B is crippled by oversexualization and immaturity, Teedra's airy vocals push for loftier themes — love found and lost, motherhood and spirituality. Thrilling duets and gentle ballads make this album a rose among thorns. It was truly worth the wait.
---
29. Musiq Soulchild, Feel the Real (2017)
My biggest complaint about albums in recent years is that THEY'RE SO LONG MY GOD MAKE IT STOP. Double albums, "playlists," whatever that thing was that my Cousin Chris Brown dropped – 90-minute albums are becoming the norm. But applaud Musiq for being one of a handful of artists who actually made their gargantuan projects work. Despite being a double disc album Feel the Real is surprisingly cohesive, giving Musiq fans a huge portion of his homegrown, sweeping soul. It's a lot to take it but it's a very satisfying experience.
---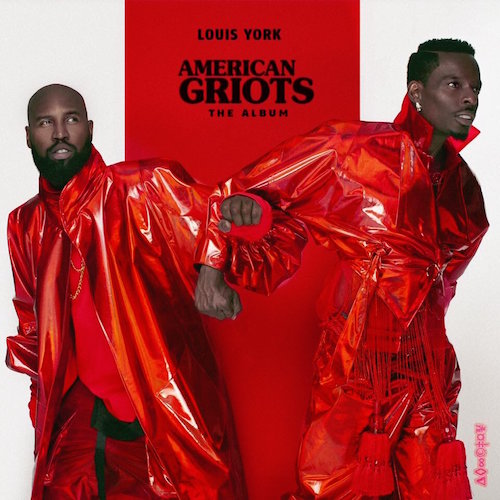 28. Louis York, American Griots (2019)
Put two musical maestros like Claude Kelly and Chuck Harmony in the same room together and magic is destined to be made. The duo's debut album is a musical tour-de-force, spanning genres and pushing boundaries. What Bruno Mars' 24K Magic did for early '90s R&B, American Griots does for '80s sounds – harkening back to the heyday of Earth, Wind & Fire, Stevie Wonder and other '80s greats. In an era where moody vibes are all the rage, thank Louis York for making this music thing fun again.
---
27. The Internet, Ego Death (2015)
2015 will be remembered as the year The Internet went from indie darlings to the cusp of mainstream stardom. The soul band expertly uses sparse instrumentation, allowing Syd the Kyd's lyrics to breathe and take root in the listener's ears. Funk, rock and jazz are tied neatly into a package that feels like neo-soul but refuses to be confined by labels. Ego Death was just the beginning for The Internet – they quickly became industry trendsetters.
---
26. Jamila Woods, Legacy! Legacy! (2019)
Political commentary is nothing new for black music, and it's definitely seen a resurgence in recent years. But few albums have been able to touch on key issues so expertly as LEGACY! LEGACY! This isn't your watered down R&B – each song is carefully crafted and richly textured, from the songwriting to Woods' incredible vocal performances. Even the song's titles tell a story, saluting an array of pioneers. Several albums this decade attempted to capture the joys, pain and pride of black womanhood and misfired. Not this one. Jamila might not get the hype of others, but she definitely deserves your ear.
---
25. Tyrese, Black Rose (2015)
Prior to the release of Black Rose, Tyrese spent months on end bragging that his album would be the key to R&B's revival. Well, it ain't bragging if you can back it up. Black Rose is a tremendous effort that touches on decades of musical evolution. Hip-hop. Gospel. Motown soul. Each track reads like a R&B history lesson, lead by Tyrese's soothing vocals. If Black Rose is truly Tyrese's last album, as he's claimed in several interviews, he'll go out on the apex of his career.
---
24. Erykah Badu, New Amerykah Park Two (Return of the Ankh) (2010)
If New Amerykah Part One was the sharp left turn in Badu's trajectory, Part Two was a bit of a course correction. While less sonically challenging as its predecessor, Part Two is much more warm and inviting, with smooth production and generous use of memorable samples making this feel like a bit of a homecoming. Of all her releases, Part Two feels most like the sonic sibling of Badu's classic debut. Despite the occasional weak spot here and there, it's a fulfilling soulful experience.
---
23. Rahsaan Patterson, Heroes & Gods (2019)
Rahsaan Patterson has spent 35 years as R&B's best-kept secret. While lesser artists spam our ears with so much material that we become tone deaf, Patterson knows that absence makes the heart grow fonder. Heroes & Gods, his first project in about eight years, is an eclectic yet carefully crafted mix of genres – from soul to go-go to rock – that seamlessly blend together. In an era of microwavable music, it's the gourmet experiences that prove to be the most satisfying. This was worth the wait.
---
22. Anderson Paak, Malibu (2016)
It's hard to categorize this album as solely R&B or hip-hop. Instead, it's a masterful amalgamation of both genres and serves as a coming-of-age story of one of the game's most promising young talents. And it's so strong that it feels like a crime not to showcase it on this list. After turning heads on projects from Dr. Dre and The Game in 2015, Paak took the reins in 2o16, delivering an album so raw and heartfelt that it would feel right at home among the greats of Stax Records in the '70s. Malibu shows that Paak is blessed with an old soul and wisdom beyond his years. This album is just his beginning.
---
21. Daniel Caesar, Freudian (2017)
Caesar pricked the ears of R&B critics a few years back with a couple of critically acclaimed EPs, both of which built upon his gospel roots. Freudian, Caesar's debut LP, keeps the momentum rolling – and is blessed assurance that young Canadian vocalists can bring more to the table than hollow "trap&B." Thoughtful songwriting and superior instrumentation prove that quality R&B hasn't gone out of style.
---
20. Toni Braxton and Babyface, Love Marriage and Divorce (2014)
The album that was 20 years in the making — and it was worth the wait. Face and Toni are two of the greatest voices of the '90s and this look at love gained and lost proves they haven't lost the magic. Their chemistry — and their voices — are undeniable.
---
19. Robert Glasper Experiment, Black Radio (2012)
Whenever Twitter inevitably whines about the death of R&B, this is an album I constantly bring up. Robert Glasper gathers a plethora of A-listers for this jazzy soul session, dragging legends and rising stars out of their comfort zone for an immersive R&B experience. It's such an enriching listen and proof that R&B never went anywhere – it's still alive and thriving.
---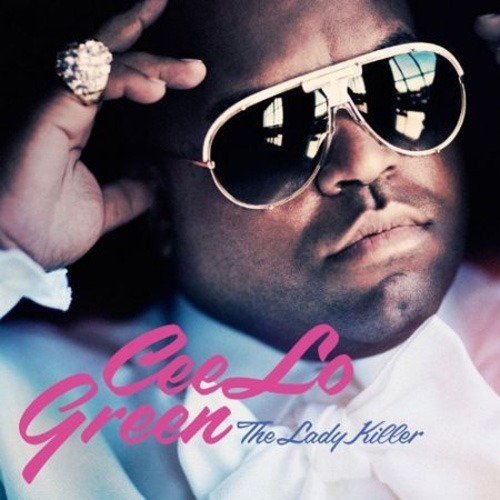 18. Cee Lo Green, The Lady Killer (2010)
I can see the R&B snobs turning up their noses right now at the mere mention of "Cee-Lo" and "R&B" in the same sentence. That's just because they haven't been paying attention. Few artists in recent years have done more to progress the genre of funk than Cee-Lo, and his 2010 album is his crowning achievement. Yeah, we all know the extremely successful single "F*** You," and, shockingly, that's one of the weaker tracks here! Cee-Lo truly shines when he lets those Easter Sunday vocals loose, whether channeling Earth, Wind & Fire on "Fool For You" or basking in the innuendo-laden "Wildflower." If you love soul and great songwriting, you need this album.
---
17. Solange, A Seat at the Table (2016)
In 2016's exhausting coverage of social justice issues – and the mounting barriers that arise as soon as previous roadblocks are removed – the voices of black men have resounded strongly. But thanks to Solange's stunning A Seat at the Table, black women found the platform they too deserve. Solange's airy vocals ache with weariness but also resound with strength, making songs like "Cranes in the Sky," "Don't Touch My Hair" and "F.U.B.U." modern-day anthems for women whose voices have been silenced far too long.
---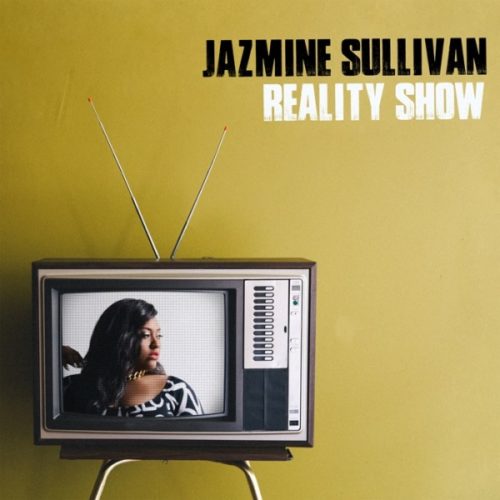 16. Jazmine Sullivan, Reality Show (2015)
When this album was released in January 2015, I knew it would be nearly impossible to top. Jazmine's vocal prowess has never been questioned but it's the concepts that launch this album above its peers. Playing off the reality show theme, Jazmine uncovers the truths about love and relationships, showing that there are two sides to each story. "Silver Lining" proves that even the most hardened criminal has a conscience. "Mascara" shows the method behind the madness of women obsessed with fame. It's a great cultural narrative accentuated by Jazmine's robust, powerful vocals.
---
15. Tamia, Love Life (2015)
I won't waste time arguing about Tamia's criminally underrated recording career. If you're reading this site, you already know that she's been a premier vocalist for nearly two decades — and you know that voice has been the magic behind some phenomenal material. So it should be no surprise that Tamia's sixth album continues that standard of excellence — tender, heartfelt ballads, sweaty bedroom burners and a voice as clear as spring water. Her vocal performances are unmatched. Overlook this album if you must, it just means you missed one of the best albums the decade had to offer.
---
14. Justin Timberlake, The 20/20 Experience (2013)
Whew, what a weird decade it was for JT. By 2013, fans had been impatiently waiting for new music for about seven years and, thankfully, we weren't disappointed when we received it. JT returned to the game with a newfound maturity and a sound that emulated R&B's roots. Mellow grooves and danceable cuts showed that JT continues to evolve, keeping his music fresh and exciting. Later missteps and controversies aside, The 20/20 Experience kept JT's legacy strong.
---
13. Marsha Ambrosius, Friends & Lovers (2014)
Back in 2014, immediately after I finished listening to Marsha's sophomore album, I texted my boys at YouKnowIGotSoul.com said "We have our album of the year." I'm never wrong. Marsha's album was the perfect mix of sexuality and introspection — a look at relationships that proved to be more than skin deep. And, of course, she just sounds fantastic on every track. It's easily R&B's best contribution to that year of music, no contest.
---
12. Frank Ocean, Channel Orange (2012)
What a strange journey it's been for Frank Ocean. He's spent the past 10 years as one of the most abstract artists in the game – one minute he's singing hooks for rap headliners, the next he's filming himself building a staircase. And fans EAT IT UP every time. And one of the reasons his aura is so bulletproof is thanks to Channel Orange, his dark, alluring debut that blends R&B, funk, pop and electronica into a hazy fog of emotion. What he lacks in vocal prowess he makes up for in atmosphere and expert songwriting. Channel Orange rewrote the rules for soul this decade and had dozens of artists following his lead.
---
11. Beyonce, Beyonce (2013)
When Beyonce randomly dropped her self-titled fifth solo album in the middle of the night Dec. 13, 2013, EVERYTHING changed. Album releases moved from Tuesdays to Fridays. "Surprise" album releases – foregoing the traditional promotional tactics – became the norm. Everyone hopped on the "visual album" bandwagon (in my day, we just called it "releasing videos," but whatever). And Beyonce went from popular R&B singer to the biggest pop icon since Michael Jackson. And all of that would ring hollow if the album was terrible – and it's not. It's very, very good. Easily Bey's most personal and diverse album to date, Beyonce became the standard of feminism in the 2010s and totally changed the world of music as we knew it.
---
10. Bilal, A Love Surreal (2013)
I'll be honest with you, I've never really got Bilal. I found it very difficult to get into his music, which often came off sounding like a strained version of Prince's work. Until now. This album made me a believer. A Love Surreal is a tale of a love found and lost, playing out almost cinematically. Bilal blends R&B with elements of rock, hip-hop and country, resulting in a compelling listening experience.
---
9. Janelle Monae, Dirty Computer (2018)
While the gossip bloggers fixate on Janelle's sexuality, the rest of us are more interested in the music. And sonically speaking, there's not one album in 2018 that comes close to this one. Janelle unloads all the tools in her box – from Prince-inspired pop to sultry R&B – to give Dirty Computer a fleshed-out, diverse sound. Never one to shy away from controversy, she honestly speaks her truths about society while delivering an audio experience that's just downright fun. While your fave is caught in the matrix, Janelle proves she's the one.
---
8. Maxwell, blackSUMMERS'night (2016)
Before 2016, the last time Maxwell blessed us with a solo LP it was a world without Instagram. Snapchat and those weird filters y'all love were years away from cluttering up timelines. Presidents weren't reality TV rejects. Although Maxwell's watch was permanently stuck on CP time, blackSUMMERS'night, the second album in Maxwell's running trilogy, proved to be worth the wait. Instead of rehashing old sounds, Maxwell found a new path by incorporating vibrant, live instrumentation. The production's live feel and intricate grooves often tell a better story than the actual lyrics. Every song is like an individual jam session – one that you never want to end.
---
7. Chrisette Michele, Better (2013)
Chrisette has had a rough few years recently, bogged down by politics, personal issues, creative struggles and, ugh, "cancel culture." Can't wait till y'all grow out of that. But in 2013, Chrisette quietly peaked with Better, a refreshing LP that harkened back to the glory days of 90s R&B. Here's proof of that legacy: How many weddings have you attended this decade that played "A Couple of Forevers?" Probably 400, and rightfully so. Better doesn't get the love it deserves but it helped keep R&B's spirit alive.
---
6. Janelle Monae, The Electric Lady (2013)
That sophomore jinx can be a career killer. And to be fair, I didn't think Janelle's sophomore effort could reach the heights of her landmark debut. I was wrong. Janelle takes the listener on a journey through decades of music. '70s Motown, '80s funk, and '90s R&B all get a futuristic spin, with lessons of self-love, acceptance and empowerment mixed in. It doesn't try to be like anything else out there. It lives by the individuality it teaches – which is why Janelle is the most intriguing trendsetter of the decade.
---
5. Marsha Ambrosius, Late Nights & Early Mornings (2011)
Transitioning from group talent to solo star is daunting, but Marsha's transition was as smooth as silk. Her debut LP is filled with the aching vocals that made Floetry a force in the early 00s but it's Marsha's sensuality that really takes this too another level. Her debut is among my favorites of the decade and came *THISCLOSE* to grabbing that coveted 5-star ranking. And the best part is that even more greatness was yet to come.
---
4. King, We are King (2016)
We didn't celebrate KING enough when we hand them. The trio had spent the years leading up to their debut as almost an urban legend, a group that came out of nowhere, dropped a couple of head-turning tracks, then disappeared. But when they finally returned 2016, they came strong — stronger than anyone expected. Their harmonies blend seamlessly with the lush production, making every single song instantly infectious. While their current status is again a mystery, one thing is for sure: KING is no longer a myth, they're R&B royalty.
---
3. Janelle Monae, The ArchAndroid (2010)
Before she was starring in Oscar-winning films, Janelle Monae was just our quirky little secret – a woman with a stellar voice who dreamed of a fantasy land with robots n' stuff. The ArchAndroid is a daring musical journey, using a fictional narrative to tell stories of love, acceptance and empowerment. You'll often hear critics claim that an album "transcends genres" or "pushes boundaries." Yeah, those are usually exaggerations. This album crushes, rebuilds, and redefines those very genres and boundaries. In a world where anything with autotune slapped on it is described as "futuristic," Janelle's debut set the standard for afro-futurism.
---
2. Bruno Mars, 24K Magic (2016)
The greatest story of the decade is that a pop artist did what your favorite R&B artist couldn't – bring the fun back to R&B. On 24K Magic, Bruno's third album, he takes his infatuation with all things '80s even further, crafting album that branches out from his usual '80s pop stylings and cabbage patches right into early '90s New Jack Swing. In an era where moody R&B with sour lyrics and dour production rule the charts, the game was in dire need of some levity. Thank Bruno for reminding us why we love music in the first place. 24K Magic is absolutely spellbinding.
---
1. Miguel, Kaleidoscope Dream (2012)
Miguel's sophomore album didn't SEEM like a big deal at the time. It was great, no question, but it takes the power of perspective to see just how incredible this album is. Obviously, case could be made for "Adorn" being THE best R&B song of the past 10 years but this album is much bigger than one hot single. Kaleidoscope Dream has become Miguel's magnum opus and has set the bar for R&B releases in the years that followed. In a decade where R&B constantly struggled to find itself, Kaleidoscope Dream felt like an oasis in the storm. Slowly and quietly, it has built its legacy as the best R&B album of the decade.