Ranking the Best Ne-Yo Albums
We're just a few weeks away from the release of Ne-Yo's seven solo LP Good Man, and in a dry year for R&B releases so far, lord knows we need the homie Shaffer Smith now more than ever.
I get the reservation some fans feel when they hear "new Ne-Yo music on the way!" His forays into the pop realm may have been wildly successful commercially but left his Day One R&B fans scratching their heads. But Ne-Yo's recent tracks – including the catchy "Apology" and "Good Man," which just hit No. 1 on the Adult R&B charts – have us pretty hopeful for a return to the sound that first made us fall in love with him.
Before Good Man arrives, let's revisit Ne-Yo's often-unappreciated catalog from bottom to top. Y'all know how we do by now – this list is determined by album quality, consistency and impact on the genre.
6. Libra Scale (2010)
Soul in Stereo rating: 3.5 stars out of 5
Edd said: I'm always quick to remind naysayers of this truth – there is no such thing as a BAD Ne-Yo album. Even Libra Scale, his weakest, still has shining moments. While it's fondly remembered for its high-profile singles and obvious allusions to Michael Jackson, several of the album cuts lack replay value. It's funny, in my review way back in 2010, I criticized the album as being too safe and urged him to step out of his comfort zone on his next release. SO Y'ALL CAN BLAME ME FOR THE EDM SONGS.
Forgotten favorites: "Telekinesis," "Know Your Name," "Makin' a Movie"
5. Non-fiction (2015)
Soul in Stereo rating: 3.5 stars out of 5
Edd said: Ne-Yo's most recent release is like a tale of two sounds – one half features the vintage R&B sound that made him a star, with the other side embracing his pop sensibilities. I get what he was going for but the results made for a bit of an uneven listen. Non-fiction had its share of strong R&B tracks and strong pop tracks but suffered from a little too much filler between. Solid, but not spectacular.
Forgotten favorites: "One More," "Congratulations," "Money Can't Buy"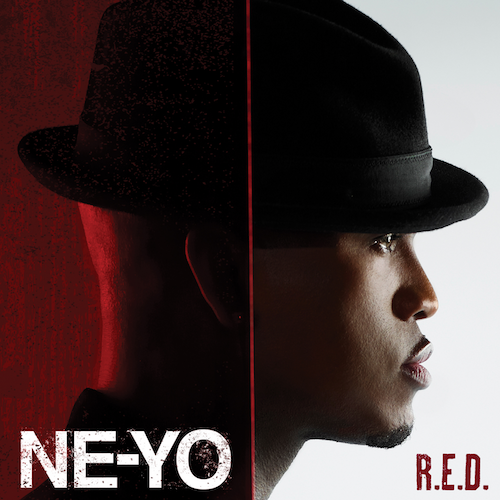 4. R.E.D. (2012)
Soul in Stereo rating: 4 stars out of 5
Edd said: R.E.D. gets a bad rap. A lot of traditional R&B fans turned their noses up at this one, assuming that the album's broad range of genres signified Ne-Yo's transition into the mainstream – leaving his core audience behind. There's no question that there are waaaaaaaay too many conflicting sounds crammed in this package but I appreciated the shift in direction and thought (in most cases) it was well done. It's far from the Ne-Yo we knew but the artistry is still there.
Forgotten favorites: "Miss Right," "Lazy Love," "Jealous"
3. Year of the Gentleman (2008)
Soul in Stereo rating: 4 stars out of 5
Edd said: By 2008 Ne-Yo was recognized as one of the defining R&B voices of his generation. This album cemented that reputation. While it doesn't pop up in music debates much today, Year of the Gentleman remains as strong today as it was in his debut a decade ago. Heavyweights like StarGate and Chuck Harmony helped craft some of the best tracks of Ne-Yo's career. And they still endure today.
Forgotten favorites: "Single," "Why Does She Stay," "Nobody"
2. Because of You (2007)
Soul in Stereo rating: 4 stars out of 5
Edd said: No sophomore slump here. Ne-Yo built upon the deafening buzz of his debut and created an album nearly equal in quality. Ne-Yo's delivery and songwriting brimmed with increased confidence here, leading to nearly half the tracks making their way to radio in some form. There was no denying Ne-Yo's stardom after this one.
Forgotten favorites: "Leaving Tonight," "Sex With My Ex," "Say It"
1. In My Own Words (2006)
Soul in Stereo rating: 4 stars out of 5
Edd said: It's pretty hard to top your first time out, especially when it's THIS good. In an era when R&B was slowly starting to lose its way, In My Own Words became our guiding light. Fans have debated Because of You vs In My Own Words for years – in my eyes, slightly gets the edge due to its sonic diversity (leaping from slow jam to mid-tempo bop effortlessly) and the songwriting that would go on to define his career. It's vintage Ne-Yo.
Forgotten favorites: "It Just Ain't Right," "Time," "Let Me Get This Right"
What are you favorite Ne-Yo albums? Which songs do you still love? Share 'em below.