Ranking the Best Michael Jackson Albums
Can we agree as a family that Michael Jackson is the single greatest performer in music history?
If not, I'll be happy to convince you.
Forget the scandals, the family drama, the kid from Home Alone and the monkey. Musically speaking, Michael Jackson's legacy is unmatched. A bit of his Jheri curl juice resides in the DNA of every performer under the age of 35.
And with that fantastic legacy comes fantastic music.
Let's look back at the King of Pop's entire royal catalog, ranking it from top to bottom.
Oh and let me clarify the word "entire." While most of your favorite bloggers like to pretend that Michael Jackson's career started in 1979 with Off the Wall, that was FAR from the case. We'll be revisiting MJ's TOTAL solo discography, going all the way back to his 1972 debut.
Skipping over his teenage albums is just silly – I mean, would you skip Brandy's debut album just because she was 15 when it dropped? Playa please. Y'all gotta do better.
We will be excluding MJ's compilations (with one exception), joint efforts with the Jackson 5, and his posthumous albums, which ranged from surprisingly good (Xscape), pretty awful (Michael) and downright pointless (last year's Scream)
See what it takes to be crowned king. Shamone.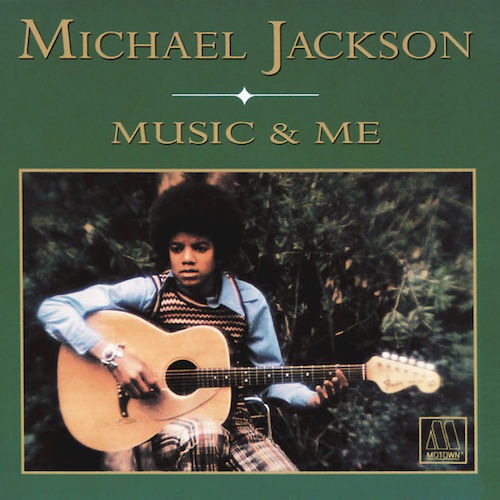 10. Music & Me (1973)
Soul In Stereo rating: 3.5 stars out of 5
Edd said: These were tough times for young  Michael. His voice was changing, forever altering his beloved cherubic vocals, and a shifting musical landscape began to make his brand of pop/soul obsolete. Although Music & Me had its moments it had more than its share of dull spots.
Forgotten Favorites: "Happy," "With a Child's Heart"
9. Forever, Michael (1975)
Soul In Stereo rating: 4 stars out of 5
Edd said: In the wake of Music & Me, a maturing Michael began to find his voice here. And while this set is filled with stunning vocals, making it a technically sound record, overall it's pretty forgettable. It's a solid if unspectacular effort that served as an appetizer for the musical feast that was soon to come.
Forgotten Favorites: "We're Almost There," "One Day In Your Life," "Dear Michael"
8. Ben (1972)
Soul In Stereo rating: 4 stars out of 5
Edd said: Yeah, laugh this one off as "the rat record" if you want – you're missing a treat. Obviously the standout here is the title track, MJ's first solo hit and yeah, a song about a rat from a movie. But look beyond that track and you'll find endearing soul and infectious pop records that were dazzling at the time and still hold strong today.
Forgotten Favorites: "Ben," "Greatest Show on Earth," "What Goes Around Comes Around"
7. Invincible (2001)
Soul In Stereo rating: 4 stars out of 5
Edd said: Admittedly I've come around on Invincible in recent years. Back in 2001 it felt like a massive disappointment because, well, it's a Michael Jackson record, and we expect nothing less than perfection. While flawed, Invincible has plenty of standout moments, showing that Michael was once again able to adapt to a changing musical landscape. And I'm still pissed we didn't get an official video for "Butterflies."
Forgotten Favorites: "Break of Dawn," "Heaven Can Wait," "Privacy"
6. HIStory: Past, Present and Future, Book 1 (1995)
Soul In Stereo rating: 4 stars out of 5
Edd said: This is a very tough album to rank. On one hand, it has the unfair advantage of being a pseudo greatest hits album – the number of classic songs reissued here alone should thrust it into the top 3. But the other half of the album features new material that, while not as legendary as the hits, still deserve plenty of props. However, for every memorable cut like "You Are Not Alone" or "Scream," there are several more inferior cuts to drag down the experience. Despite the uneven nature of the album, it still succeeds, thanks to MJ's ability to diversify his sound, willingness touch on social issues and, of course, the inclusion of his impenetrable collection of pop hits.
Forgotten Favorites: "Smile," "Childhood," "This Time Around"
5. Got to Be There (1972)
Soul In Stereo rating: 4 stars out of 5
Edd said: Chances are most of y'all haven't even HEARD this album. Correct that oversight immediately. Now, Michael's solo debut certainly doesn't have the glitz you'd expect from a guy known for his bedazzled socks but give him a break – his first attempt to break away from his Jackson 5 roots sees him coming into his own sound. And man, his angelic voice instantly turns heads. Michael's reliance on covers hurts this set just a bit but he handles them all so expertly that it's hard to consider them a detriment. Listen to this set and you'll immediately realize why this kid was destined to be a legend.
Forgotten Favorites: "Rockin' Robin," "Ain't No Sunshine," "Girl Don't Take Your Love From Me"
4. Bad (1987)
Soul In Stereo rating: 4.5 stars out of 5
Edd said: And now, we get to the heavy hitters. Bad is one of the defining albums of my childhood – one of my earliest memories is "proving" to my parents that I knew every word of the title track by singing it at the dinner table. Equal parts rock, pop and soul, Bad may have suffered from the Thriller curse in the 80s – pundits recognized it was good, but not AS GOOD as one of the best albums ever made, always an unfair criticism – but the album's cavalcade of hits, and its influence on pop and R&B at the time, cannot be denied. Bad may not have aged as well as some of MJ's other top-shelf releases but that doesn't make it any less groundbreaking.
Forgotten Favorites: "Speed Demon," "Just Good Friends," "Another Part of Me"
3. Dangerous (1991)
Soul In Stereo rating: 4.5 stars out of 5
Edd said: Arguably the most underrated adult-era MJ album. Dangerous might be the first time Michael followed trends instead of setting them but this is no mere cookie-cutter release. MJ's partnership with Teddy Riley showed that there was more than enough room for him to carve his own niche in the crowded New Jack Swing scene. And he did it effortlessly. Yes, the King of Pop released one of the greatest New Jack Swing albums of all time, crafting an album that blends several musical genres while simultaneously bearing his soul with poignant lyrics. Keep that in mind the next time you get annoyed when a pop singer drops a great R&B album.
Forgotten Favorites: "She Drives Me Wild," "Will You Be There," "Can't Let Her Get Away"
2. Off the Wall (1979)
Soul In Stereo rating: 5 stars out of 5
Edd said: The debate to definitively name Michael's greatest album will rage until the end of time and Off the Wall makes a strong, strong case for the crown. Coming off his star-making role in The Wiz, MJ capitalized on that momentum with an album that turned the music industry on its ear. MJ's brand of pop soul (with a dash of disco) created an ENTIRE ALBUM of timeless tracks – almost 40 years later, they still burst with boundless energy. Off the Wall is the very definition of a classic album – it revolutionized the music industry. But Michael topped it just three years later.
Forgotten Favorites: No such thing as a "forgotten favorite" here but go with "Working Day and Night," "Girlfriend" and "It's the Falling In Love"
1. Thriller (1982)
Soul In Stereo rating: 5 stars out of 5
Edd said: Let's ignore the fact that Thriller is the best-selling album IN THE HISTORY OF THE PLANET or that its album cover is one of the most recognized in music history. Thriller earns its place atop this list because in just nine tracks, it rewrote all the rules. The title track is almost a clichéd Halloween song in 2018, but in its heyday the 14-minute video broke barriers for artists of color. "Billie Jean" was so popular that it forced MTV to not only pay  more attention to black artists, but also caused it to shift its programming focus to pop and R&B records. Every single track is instantly recognizable to even novice music fans and the album was so good that it became MJ's curse – he was never able to top it, so all subsequent releases were slighted by fans and critics. Thriller opened doors for musicians of color, put music videos on the map and made Michael Jackson the greatest performer of all time.
Yes, it's MJ's best album. Maybe the best album ever.
Forgotten Favorites: Um, see Off the Wall. Just relisten to the whole album.
Do you think Off the Wall beats Thriller? How would you rank the others? Let us know below.