7 More Great R&B Albums That Deserve More Love
A few weeks ago, we highlighted seven overlooked R&B albums that deserve more attention.
If you somehow missed that post, correct your life and check it out right here.
We got so many great responses that I've decided to follow up with seven more albums that deserve a spot in your collection.
Chuckii Booker, Niice 'n Wild (1992)
I mentioned this one recently in a What Ever Happened to… post on Chuckii and I'll reiterate it here –  Chuckii's second and final album is one of the 90s' best. Not only is it home to his hit "Games," he's at his apex as a vocalist and writer. If you miss that early '90s R&B sound, this one will fill the void.
Adina Howard, Do You Wanna Ride? (1995)
Adina's notorious "Freak Like Me" single – and lack of a follow-up hit – helped christen her queen of One Hit Wonders, but trust me, there were plenty more great songs where that one came from. Adina's debut was just as raunchy as her signature hit but fantastic production and surprisingly strong ballads raise this from sexy gimmick to fully-formed album. Nearly 20 years later this is still a personal favorite.
Blu Cantrell, So Blu (2001)
Speaking of one-hit wonders, Blu's "Hit 'Em Up Style" was inescapable in the summer of 2001 and became a huge crossover hit, climbing all the way to the top of the charts. Her follow-up singles didn't take off, though, and the album stalled at gold status. Y'all missed out. The album was a great showcase of Blu's underrated vocals and expertly juggled traditional ballads, hip-hop and even a touch of jazz.
Faith Evans, Faithfully (2001)
Faith Evans is one of R&B's most celebrated voices, and for good reason. Her debut is hailed as a classic, her sophomore album is fondly remembered and even her 2005 offering The First Lady has gotten a lot of love online recently. But where's the love for Faithfully? The album blended Faith's impeccable vocals with nearly every rap sample imaginable – Biggie, Outkast, even The Firm. Faithfully is arguably the last great release of Bad Boy Records' golden era and still holds strong today. If this one ain't better than Faith's classic debut, it's the closest one.
Destiny's Child, Destiny Fulfilled (2004)
Sorry Beyhive, but here's facts: Album-for-album, Destiny's Child's total discography is probably stronger that Beyonce's solo catalog. And while The Writing's on the Wall gets deserved props for being the group's breakout record, you could make the case that Destiny Fulfilled, the group's final album, is their best work. These aren't little girls singing about bills and bug-a-boos, they are women who use their experiences to craft strong ballads and midtempo cuts that accurately reflect the experiences of their maturing fanbase. It wasn't the album many critics wanted to hear, but the well-crafted storytelling made it extremely poignant. If DC can give us another album this good I'm OK with a reunion.
Toni Braxton, Libra (2005)
Mention Toni Braxton's name and two albums come to mind – her classic debut and the follow-up, Secrets. Outside of those two albums, her later work is often met with shoulder shrugs. That's probably because y'all missed Libra. Due to label politics, the album wasn't well-promoted and most of the singles flew under the radar. It's a shame – at just 10 songs, the album is extremely cohesive and tight. No filler here. Scott Storch, Babyface, Bryan-Michael Cox and Rich Harrison all help Toni create a diverse, and ultimately satisfying, R&B experience.
Cee-Lo Green, The Lady Killer (2010)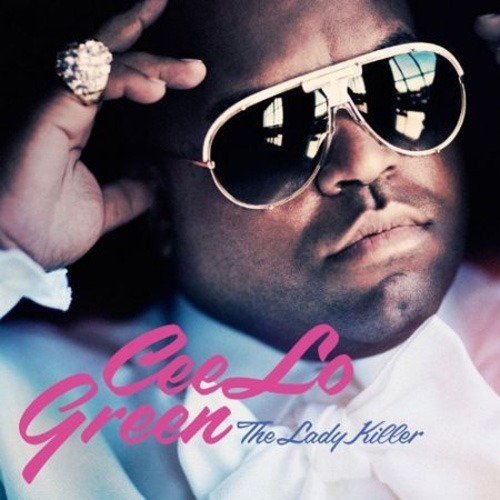 Uh huh, I can just see some R&B snobs turning up their noses right now at the mere mention of "Cee-Lo" and "R&B" in the same sentence. That's just because they haven't been paying attention. Few artists in recent years have done more to progress the genre of soul than Cee-Lo, and his 2010 album is his crowning achievement. Yeah, we all know the extremely successful single "F*** You," and, shockingly, that's one of the weaker tracks here!  Cee-Lo truly shines when he lets those Easter Sunday vocals loose, whether channeling Earth, Wind & Fire on "Fool For You" or basking in the innuendo-laden "Wildflower." If you love soul and great songwriting, you need this album.
What other R&B albums are unfairly underrated? Share them below. Maybe we'll even do a Part 3.