Ranking the Best Beyoncé Albums
We're about two weeks out from the release of Beyoncé's sixth album Lemonade and if you ask The Beyhive, Bey's collective of rabid superfans, it's Beyoncé's greatest work.
Well, call down Staniel and Stanyella, Lemonade might be new and shiny but "latest" doesn't always equal "greatest."
Let's set the record straight and rank Beyoncé's discography from worst to best. Obviously, this list will only include her solo albums, not her LPs with Destiny's Child – which were all pretty good, minus the candy-coated Bootylicious album. Ugh.
But as this list proves, even at her worst, Beyoncé is still pretty good.
6. Dangerously In Love (2003)
Soul In Stereo rating: 3.5 stars out of 5
Edd said: Baby steps. Bey's first album was certainly crammed with successful singles — many of them still beloved today. But overall, the set felt uneven in places, with a couple of tracks sounding like they were resurrected from Destiny's Child's cutting-room floor. Far from ***Flawless but still a noteworthy debut.
Forgotten favorites: "Yes," "Signs," "That's How You Like It"
5. I Am … Sasha Fierce (2008)
Soul In Stereo rating: 3.5 stars out of 5 (read our review here)
Edd said: Bey's identity-crisis era has always polarized fans. I've heard her double-disc set called her worst album by far, as well as one of her best outings. It's certainly not a bad album (there's no such thing as a bad Beyoncé album) but playing up the divide between her soulful R&B songstress persona and  domineering diva antics doesn't work as well as it probably looked on paper. There are some truly great efforts here, many of them are just clouded by inferior tracks.
Forgotten favorites: "That's Why You're Beautiful," "Scared of Lonely," "Ave Maria"
4. 4 (2011)
Soul In Stereo rating: 3.5 stars out of 5 (read our review here)
Edd said: I swear I didn't place 4 at No. 4 on purpose. At the time, 4 was Bey's most mature work and quickly became the blueprint for subsequent albums. Forceful girl-power anthems, pleading ballads, pop hits that drag you to the dance floor — they're all here. Bey tends to overextend herself vocally in a few places (actually, in a lot of places) but occasional screechiness aside, 4 was a step in the right direction.
Forgotten favorites: "I Miss You," "Best Thing I Never Had," "I Care"
3. Lemonade (2016)
Soul In Stereo rating: 4 stars out of 5 (read our review here)
Edd said: And THIS is the moment my timeline gets trolled. But y'all gonna get this truth: Conceptually, Lemonade is a near-masterpiece, especially when you factor in the downright hypnotizing visual component. It's some of the best storytelling I've heard in the genre in decades. But song for song, the album gets a bit uneven during its second half. Call it one of the better albums of 2016 but certainly not the best Beyoncé has to offer.
Forgotten favorites: This album is too fresh to be forgotten, so let's go with underrated cuts: "Freedom," "All Night," "Pray You Catch Me"
2. Beyoncé (2013)
Soul In Stereo rating: 4 stars out of 5 (read our review here)
Edd said: The infamous "secret album" literally came out of nowhere one night in December (right after ABC;s Scandal aired — Bey knows her target audience) and it landed with the force of a megaton meteorite. Not only did it rewrite the rules of album promotion, it became the quintessential Beyoncé album, marrying R&B, pop, hip-hop and gospel into one superb package. If there were any doubts about Beyoncé's superstardom before its release, this was the album that erased them all. Still, there is one album that's just a bit more complete….
Forgotten favorites: "Blue," "Jealous," "Pretty Hurts"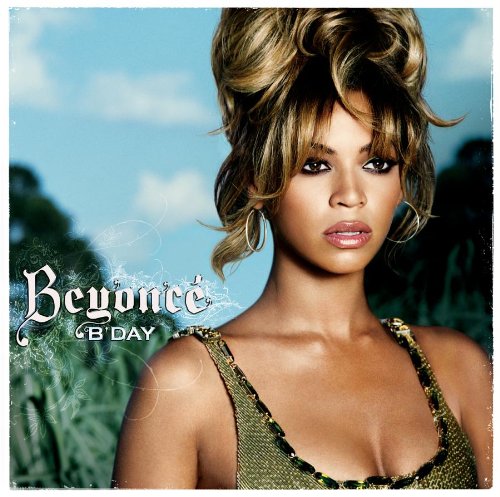 1. B'Day (2006)
Soul In Stereo rating: 4 stars out of 5
Edd said: The biggest fault I have with Bey's later albums is that she experiments with too many contrasting sounds. Sometimes it makes for a disjointed listen. That's a mistake B'Day never makes, making it Beyoncé's most cohesive — and consistent — album to date. While not all of the pop records hit the mark, the defiance of more traditional R&B cuts like "Irreplaceable" and "Resentment" and attitude that oozes from hip-hop inspired tracks like "Upgrade U" are some of the best songs Bey has ever recorded. B'Day might not get the hype but it's Beyoncé at her best.
Forgotten favorites: "Kitty Kat," "Resentment," "Déjà Vu"
How would you rank Bey's catalog? Here's your chance to speak up – let us know below.