Albums That Didn't Deserve Five Mics from The Source
In its glory days of hip-hop, success wasn't measured by winning weak Twitter beefs, or racking up awards on TV shows, or even endorsement deals for that cheap liquor you get in the back of limousines.
Nah, if you wanted to measure success, you turned to The Source.
An MC's greatest achievement was receiving a five-mic rating in that venerable magazine. The Bible of Hip-Hop was the authority on the culture — if you made it there, you could make it anywhere.
The elusive five-mic rating was so rare and coveted that only 45 albums in the magazine's nearly 30 year history have won the prize, with most of them being bestowed retroactively well after the honored album was released. Only 15 albums won the honor at the time of their release.
Ice Cube's AmeriKKKa's Most Wanted. OutKast's Aquemini. Jay Z's Blueprint. A Tribe Called Quest's Low End Theory. All five-mic albums. All undisputed classics.
Even after the mighty Source's credibility began to wain, the legend of the five-mic designation did not. It was — and still is — confirmation of a hip-hop classic.
Except when it's not.
Fans have spent 30 years debating whether some of The Source's favorite albums deserved the coveted five-mic rating. And you know hip-hop fans aren't ones to hide their opinions. Personally I don't think Tribe's People's Instinctive Travels and the Paths of Rhythm nor Kanye West's My Beautiful Dark Twisted Fantasy are five-mic albums (Tribe's album is slightly uneven and some of Ye's track are needlessly overblown) but both have proven to be extremely influential. It's hard to argue their worth.
A few other albums, though, just don't stand that test of time.
Let's look at three albums that achieved the designation of hip-hop classic but don't quite live up to that billing.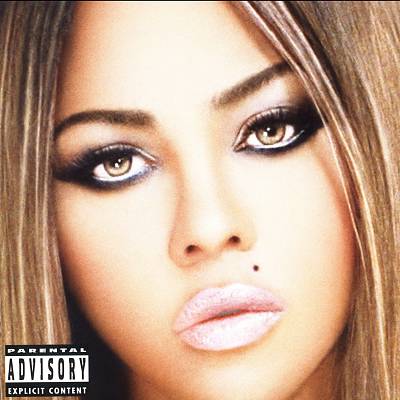 Lil Kim, The Naked Truth (2005)
I bet when you read the title of this column you knew this album would be on the list. The rumors surrounding this album's inclusion into the Five-Mic Club are legendary, from speculation that Kim's manager was dating former Source owner Dave Mays to the reviewer having 25 years of wax crusting up his ears.
Now, by no means is The Naked Truth a bad album. In fact, it might be Kim's most artistically creative – she steps out of the boroughs to experiment with diverse sounds, from reggae to West Coast to that Dirty South knock. And lyrically, she's extremely strong  – dialing back on the usual sexual tropes to actually convey messages through her bars.
Still, five stars?  No way. The album is bogged down by skits and more than a couple throwaway tracks. And its impact was nowhere near as strong as Kim's debut Hardcore, which, for better or worse, set the template for female rappers for nearly 15 years, inspiring many future stars. Ask your girl Nicki Minaj.
Actually, don't ask. She won't admit it.
What the album SHOULD have received: FOUR MICS

Bun B, Trill OG (2010)
Here's yet another case of a great album with an oddly inflated score. Rap heads have long recognized Bun B as one of the best to touch a mic – he still reigns as one of the South's most influential pioneers as part of UGK.  In fact, UGK's sophomore set Super Tight, is much more deserving of the coveted five mics than Bun's 2010 solo release.
As an album, it's a solid piece of work, proving to skeptics that, even as an elder rap statesmen, Bun still towers over most of these half-pint MCs. However, Bun often sounded like he was on autopilot here, lacking the forceful presence that he exhibited earlier in his career. He was spitting hard, but not UGK HARD.
Trill OG is a technically proficient album and a solid edition to Bun's catalog. But by no means was it a game-changer or industry influencer – two key ingredients of a true classic album.
What the album SHOULD have received: FOUR MICS
Eric B & Rakim, Let the Rhythm Hit 'Em (1990)
Oh yes, this is the album that will be the source of all my hate mail.
If Rakim isn't on your Top 5 Greatest Rappers of All Time list, you must have been born in 1998. Thank the R who birthed the intricate wordplay that has become the staple of the art farm.  The next time you use that BARS hashtag, realize that Rakim was the rapper who set the bar for BARS.
Rakim's an all-time great, and his albums with partner Eric B were the foundation of the golden age of hip hop. The duo's debut, Paid in Full, was retroactively given five mics in 2002.  No argument there.
Yet, despite its greatness, Let the Rhythm Hit 'Em isn't on that level – or even on the level of the pair's previous set, Follow the Leader.
It was a much different album for the duo, featuring a harder edge and more aggression than previous works. There's also deep subject matter too, with messages of faith and community sprinkled between scratches. But it's far from flawless – the second half of the album noticeably slows down (with the exception of "Mahogany") and, like the other albums on our list, lacks the historical punch of Eric B. & Rakim's first two albums.
Put it this way: Let the Rhythm Hit 'Em is the Empire Strikes Back of Eric B. & Rakim's trilogy — it's memorable but not as groundbreaking as its predecessors.
What the album SHOULD have received: FOUR AND A HALF MICS
OK, it's your turn — was I too hard on these albums? And which albums do you think are undeserving of five-mic honors?