Album Review: Nicki Minaj, The Pinkprint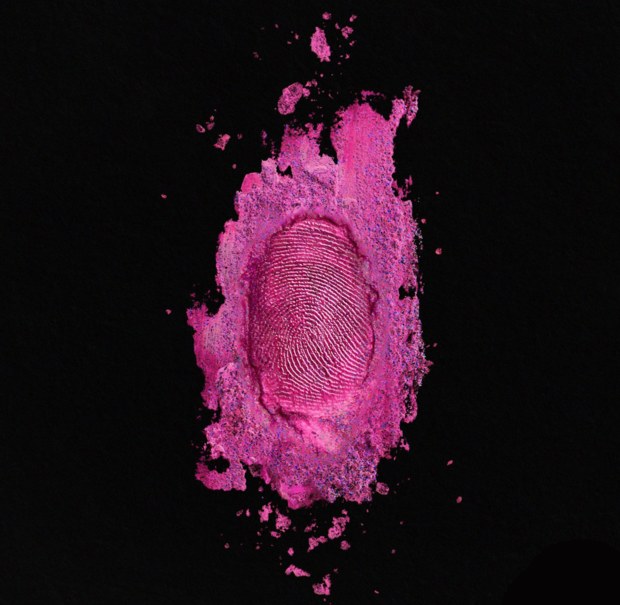 Nicki Minaj
The Pinkprint (released Dec. 15, 2014)
Let's be honest — what I write in this review isn't gonna matter. Chances are you've already made up your mind about this album before listening to it.
If you're a Young Money/Cash Money/Monopoly Money fan, you probably downloaded this album a week ago from some shady website, got an electronic STD on your laptop but you're still happy to proclaim it among the best albums of the year. I've seen this album mentioned alongside the word "classic" way more than I'd care to admit.
If you're not a Nicki fan you'll assume that it's yet another chapter in the rapidly-ending history of female emcees — the once highly respected sorority of rap royalty that has been replaced by pretenders with silicone-filled butt cheeks.
No matter what I write here, it's gonna be hard to change your mind. If I diss the album, the Minaj Margarine army (or whatever her fans are called) will just flip their rainbow weaves and say "he's been hating on her for years." If I praise it, Icki Nicki's enemies will think I've been hitting the Christmas egg nog too hard.
So please, indulge your boy as I put personal biases aside and make two unbiased statements about The Pinkprint, Nicki's third solo album:
It's nowhere near the Crayola-colored disaster that I expected. But good lord, this album is boring.
For those of you who haven't abandoned this post already to call me a "ignorunt hatr" in the comment section, let's look at what works.
My biggest criticism with Nicki Minaj over the years is her lack of identity. She constantly fluctuated from Lil Kim clone to Lada Gaga cartoon character to Weezy wannabe — I had no idea who she was as an artist. Now that she's embraced her natural beauty and ditched her cheap anime cosplay outfits, we finally get a look at the real Onika Maraj. That's when the album shows the most promise.
"All Things Go" is built around that sparse, atmospheric tone that's all the rage in R&B these days. But it's the content that hits home — Nicki opens up about a cousin she lost to violence and the struggles fame have on her family life. Nah, this is nothing new in hip-hop but that level of consistent sincerity is new for her. It continues with "I Lied": Not only have Nicki's singing voice improved, but so has her concepts, where she lives a lie just to keep her relationship alive. And the honest search for love on "The Crying Game" has Nicki at her most vulnerable: "I'm just abusive by nature … but is you stayin' or goin'?"
But after that solid start, it doesn't take long for the cracks to show. "Feelin' Myself," her weird ode to masturbation, is downright ridiculous but insanely catchy, mostly thanks to Beyonce's hook. But "Get On Your Knees" makes me feel dirty in a bad way. I ain't trying to hear 8-year-old Ariana Grande pretend to be a dominatrix on the hook.
From there, Nicki falls back into the same mistake she makes every single album — sensory overload. We've got lazy, radio-friendly hip-hop tracks ("Only," "Favorite"), heavy-handed pop songs ("The Night Is Still Young," "Bed of Lies," "Pills N Potions") and strip-club anthems ("Trini Dem Girls," "Anaconda"). All the consistency established by the first half of the album is unraveled by weak punchlines, whiny singing and LOOK AT ME, I'M SO SEXYYYY thirst-trap cuts. At 16 tracks, it's way too much. I didn't even bother listening to the additional bonus tracks – I started losing consciousness around track No. 12 anyway.
Besides all that, they just don't hit the mark. They're paint by numbers songs in every way. Sure, they are all potentially huge singles but they won't hold your attention longer than 2 minutes, tops.
Nicki's inexplicably huge single "Anaconda" is the best characterization of this album: It shows glimmers of talent and innovation but, inevitably just goes the easy route. But she makes lots of money and fans will love it, so, yay?
But it's not like y'all will listen to ol' Edd anyway. Your mind is already made up. Nicki fans, here's your album of the year. Have fun.
The rest of us will wish for something more.
Best tracks: "The Crying Game," "I Lied," and lord help me, "Feeling Myself"
3 stars out of 5