Album Review: Kanye West, Yeezus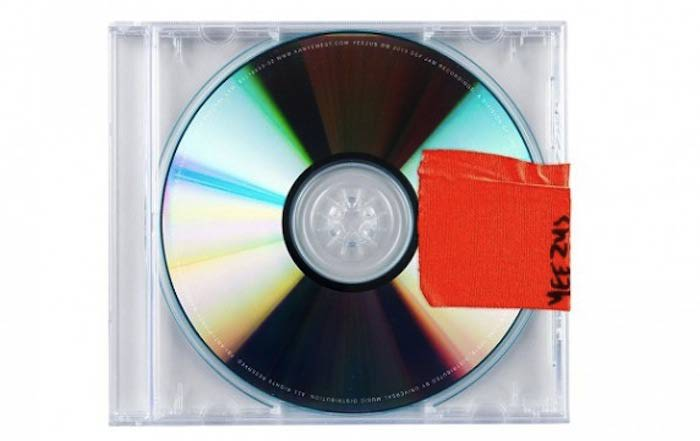 Kanye West
Yeezus (to be released June 18, 2013)
I'll be real with you. I miss the old Ye.
You remember him. The witty, self-conscious backpacker who turned classic soul tracks into hip-hop masterpieces. The guy who wasn't afraid to poke fun at himself but clearly had a chip on his shoulder.
That guy.
But I need to stop wishing because that Kanye West is gone forever.
In the 10 years he's been in the game, Kanye has transformed the musical landscape over multiple genres. He's also transformed himself. Brooding rapper, weirdo electro-pop star, braggadocios loudmouth – he's puts on a different face every time he gives us new material.
And this time, as he tells us on the third track of his sixth studio release, he's a god. Or so he says.
Yeezus is a Kanye album unlike anything you've heard before. The beats are minimalistic, stripped down and bare. And Kanye follows suit. The dude has absolutely no filter here.
"I am a god/though I'm a man of God/my whole life in the hand of God/you better quit playing with the god," Ye warns on "I Am a God." The track actually isn't as blasphemous as it sounds – it's more of an affirmation of Kanye's manhood than a declaration of being a deity.
In fact, the album's underlying theme is black empowerment. "My momma was raised in the era when/clean water was only served to the fairer skin," he laments on "New Slaves," warning the listener that chains still exist in society. "Black Skinhead" is much more noisy and abrasive, but it's still a frank depiction of current race relations.
Kanye's hallmark has always been production and he again proves to be ahead of the curve. "Guilt Trip" features an addictive bounce, "On Sight" bleeps like a malfunctioning Genesis game (in a good way) and "Bound" oozes with the soul that brought Kanye to the dance. It's really the only glimpse we get of the Kanye of old. That is, unless you're a fan of 808s & Heartbreak Ye, who returns to his autotune karaoke roots on "Blood on the Leaves." I'm sure y'all remember how much I loved that album. And by "loved," I mean "despised."
"Bound 2" is by far the most accessible track on the album, and sadly, it's also the album closer. The trouble with Yeezus is, frankly, it's not an easy listen. The minimalistic tone of most tracks gives Ye free reign to yell and scream till his heart's content.
I mean, YELL AND SCREAM.
It's the audio version of brain freeze. It's hard to get enjoyment out of something that gives you a ringing headache.
Yeezus will wind up being one of those albums that's debated for years. Fans will love it and claim critics just don't "get it." Critics will claim those fans are blind, obsessive Kanye Stans. The truth lies in the middle – it's a creative step forward for hip-hop that tries too hard to beat listeners into submission. Still, you have to give Ye props for constant reinvention.
Yeezus is far from divine but it's focus on empowerment and individually does help steer hip hop back to the promised land.
Best tracks: "Bound 2," "New Slaves," "Guilt Trip"
3.5 stars out of 5