The 2020 Playa Please Awards: The Worst Celebrity News of the Worst Year
You know, I'm not typically one of those guys who goes into the new year all NEW YEAR, NEW START.
But after THIS year? This exhausting, infuriating, exasperating, irritating, 12-month emotional obstacle course?
Welcome to the ninth annual Playa Please Awards, that time of year where we dishonor the worst moments of the year.
This year, as you know, was non-stop nonsense and there's no way I could slander everything that deserved it. From Tiger King and Carol Baskin to Covidiots who swear a worldwide pandemic was just made up to intentionally tank the economy for … reasons a youtube video hasn't told them yet; to massive murder hornets and mutating virus strains; and, of course, more tragic deaths that we'd care to count – including Kobe Bryant, Chadwick Boseman, Sean Connery, Justice Ruth Bader Ginsburg, the legendary John Lewis, Little Richard, underrated rapper Fred the Godson, Alex Trebek, Betty Wright and many of our personal family and friends. There's been a definitely cloud over us.
So today, we're gonna lighten the mood as only I can – by making fun of your fave celebrities!
As always, we'll mostly be looking back at the world of music and pop culture, not necessarily politics (with a couple of exceptions). If you want to see me yell about puny $600 stimulus checks and some guy whining about losing the election about 11 different ways go to my Twitter page.
Take a break from hoarding toilet paper and blaming cell phone towers for pandemics, there are much more stupid things afoot – here are the 10 worst offenders of 2020.
Hope you packed a lunch. We're gonna be here awhile…
10. Spider-Man Enters the Stupid-Verse
You couldn't throw a rock down a quarantined street this year without hitting 37 celebrities saying something completely dumb.
Sorry to throw stones, Shameik Moore but you earned this one.
So voice of Miles Morales from the fantastic Into the Spider-Verse film decided to join the chorus of celebrities who weighed in on the senseless killing of George Floyd by a Minneapolis police officer and the fiery public outcry that ensued. First, ol Miles hit the respectability route, basically saying black folks need to stop blaming everything on racism so we can finally overcome.
What ANY of that has to do with a cop kneeling on a man's head until he dies is beyond me. It's like Spidey saying, "If only that guy wore a nice suit Doc Oct wouldn't have ripped his arms off!"
Then, in an attempt to boost cred with Woke Twitter, he attempted to clean up his act by playing the most annoying game of 2020: False Equivalency Trivia! Did you know that there were black-owned taxi services in the 1950s? Well, Shameik did and suggested that Rosa Parks could have avoided all that messy "get to the back of the bus" stuff by riding one of those instead!
Look, I'm no Spider-Man (at least not yet, I'm still waiting for my December 21 superpowers to kick in) but I play plenty of Spider-Man on the PS4. Pro-tip: the best way to beat that game is to move in silence, not draw attention to yourself by doing nonsensical things. That only gets you Ls.
9. President Ye: When It All Falls Down
Another year, another reason for you to wipe all of Kanye's music from your hard drive. It wouldn't be the Playa Please awards without him!
Gotta give the Devil in a New Dress his due – he told us way back in 2009 he'd run for president and no one believed him.
That's because back in 2009 we never thought America would be stupid enough to elect a celebrity loudmouth to the highest office of the land. And we've spent the past four years trying to scrub stubborn orange stains off the White House walls.
So in the most important presidential race in our lifetimes, what does ol' Ye do?
Digs his dumb-looking Yeezy heels into the ground, officially runs for President of the United States, creates the … sigh … Birthday Party (with 2 Chainz wisely staying out of this), pledges to revamp the White House's organizational model to match that of Wakanda – you know, THE FICTIONAL COMIC BOOK COUNTRY – and hit the campaign trail.
Essentially this was Ye screaming
And what did that clown show get him?
He got 60,000 votes.
MORE PEOPLE VISIT SOUL IN STEREO IN A FEW WEEKS THAN VOTED FOR KANYE NATIONWIDE. If you're reading this, you're on the right side of history.
Don't vote for me though unless you want this to be the new National Anthem.
And if it couldn't get any worse, the Sunday Service Choir – easily the best Kanye-related project in half a decade – is suing the man for stiffing them on their checks.
I hope Jesus still walks with you, playa. And if He does, he wouldn't be caught dead in those godawful Yeezys.
8. Tank vs Edd: Maybe He Deserves
I know said I wouldn't talk about this fiasco again but, hey, it's Playa Please Awards, the place where we pick at old wounds for fun. So for the FINAL time:
Way back in January, K. Michelle basically echoed the frustration of every R&B fan who misses the classic sounds of better days:
"Up early listening to new R&B artist and this is the best way to fall asleep. This s*** has no soul and it boring. It plays like one big lullaby. I'm so confused by it."
Our old buddy Tank couldn't WAIT to insert his foot in his mouth, "apologizing" to all the upcoming artists because "I see too much hate from old people." Old?!? Playa, you're like five years OLDER than K. Michelle, why are you painting her as Sophia Petrillo? You see, ol' Tank was still heavy in his mid-life crisis trap phase at the time and used the moment to score brownie points with the VIBEZ-loving crew while also defending his current trap-heavy sound.
Y'all know me, I didn't keep quiet. On an episode of the SoulBack Podcast, I pointed out the hypocrisy of attacking K. Michelle for simply stating her opinion as well as reminding Tank that he had his greatest success with the sound she was celebrating. That one hit trap song he enjoyed is not representative of his career. Tank retaliated, going for the necks of my boys on the podcast, but not me. Don't pick on the little bros, come for big brother! My guys mended fences on their end – even though they had nothing to apologize for. Meanwhile, I stood my ground. Wasn't even disrespect, it was just realness. Anyway, we're good now.
But guess what happened a few months later? While deep into quarantine, Tank released two piano-laden EPs that harkened back to his glory days and is some of his best work in years.
You're welcome.
And look what your boy Durrell posted just a couple of days ago…
NOW he wants to go back to the 90s. Take me, K. Michelle and those EPs with you; leave that trap pandering back in 2020, bruh.
7. The Weeknd: Bruises Behind the Madness
We have gone a full calendar year and no one has explained why The Weeknd keeps walking around in Jussie Smollet cosplay.
Why does he look like the losing screen on a Street Fighter game?
6. Verzuz: The Best of Times, the Worst of Times
This past February I was set to attend what was sure to be the best concert of my life. Brian McKnight. 112. Dru Hill. Jagged Edge. H-Town. Silk. Ginuwine. It was like Soul In Stereo's greatest hits on one bill!
Then that raggedy-mouthed heffa Rona came through and canceled it all.
With all concerts effectively halted indefinitely (unless your name rhymes with Hey Thongz – more on that later) Timbaland and Swizz Beatz had a brilliant idea: The Verzuz series would put two socially-distanced music veterans on screen in a friendly "battle' of their respective catalogs. This became appointment viewing for fans.
But, as always, y'all don't know how to act. Poor Teddy Riley became a living Gen X meme when he got too cute with the sound setup and his music started sounding like a Deception with acid reflux.
Y'all gonna have to let me know when my song come on cause this is cringe pic.twitter.com/dgnOnwpwpA

— Toni Braxton (@tonibraxton) April 19, 2020
When Toni Braxton clowns you, it's time to call it a day. Let it go and let it flow.
Then just a few weeks ago, the Ashanti vs Keyshia Cole event was canceled when Ashanti caught COVID and thus couldn't share space with Keyshia. Wasn't the WHOLE POINT of Verzuz to be separate? Once we turned Verzuz into a mini Soul Train Awards it all went south quick. At least it saved me from listening to Twitter claiming that Ashanti's pre-teen songwriting is in any way superior to Keyshia Cole's discography.
I'm kinda glad it was postponed – if Ashanti played her version of Tamia's "Into You," the one where she sounds like her throat is covered in rust and regret, I would have lost my religion.
Oh, and speaking of the South, LOL at T.I. who spent weeks baiting the likes of 50 Cent and Jeezy into battle. But Busta Rhymes accepted the challenge out of nowhere, the so-called King of the South went straight Burger King on us and hit a u-turn with the quickness.
Tip claimed that such a battle wouldn't work because of a "generation gap." Playa, you're less than 10 years apart from Busta, it's not like we're asking for Lil Cease vs Lil Baby. Besides, it's mighty funny that we suddenly have generation restrictions when Twitter has been screaming for Chris Brown vs Usher and Drake vs Jay Z battles for months.
Y'all never keep the same energy.
5. Passion, Pain & Pandemics
I've been beating up on my fellow Virginian for far too long in recent years, but that's what happens when your recent albums are 50 minutes of bad decisions and disappointment. Things finally turned around this year with Trey Songz's Back Home, one of the best releases of 2020 and a strong comeback after years of mediocrity.
So why is he on the Playa Please Awards? Because he couldn't help but wait.
An Ohio nightclub was cited for violating COVID-19 health orders by cramming more than 500 people into the indoor venue.
According to officials, there were no barriers, no social distancing guidelines and few, if any masks.
But what makes this SO defiantly dumb is that Trey HIMSELF is recovering from COVID. Just two months earlier he fixed his mouth to say: "I will be taking this seriously. I will be self-quarantining. … Don't be like the president."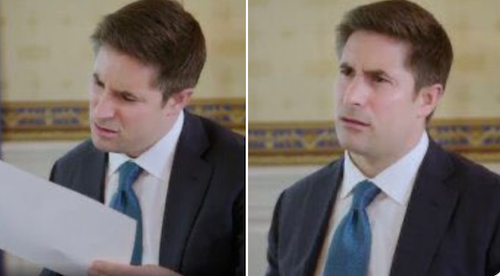 You mean the same (ex) president who also was criticized for holding maskless, large rallies? You're looking pretty presidential yourself, Trey.
Hopefully he can pull a few more votes than Ye.
4. Slow Wine Bass Line
That time Jessica from Love is Blind gave her dog wine and then drank from THE SAME GLASS. Now your dog is drunk and your breath smells like the neighbor's dog's butthole. Congratulations.
3. Wipe Him Down, then Call DHR
Daddy of the year goes to Boosie BadAzz, and considering how wretched 2020 has been, that ain't a compliment, that's a curse.
Boosie, a man with 10 studio albums, nearly 50 mixtapes but only like 4 decent songs overall, absolutely snapped when he learned of Dwyane Wade's 12-year-old trans daughter, Zaya.
"At 12 they don't even know what they next meal gon' be. They don't have s*** figured out yet. He might meet a woman at 16 and fall in love with her."
How about at 12 or 13 years old? Because apparently that's how old Boosie's sons and nephews were when he hired some lady to perform oral sex on them!
#Boosie admits to having grown woman perform sexual acts on sons and nephews 👀 pic.twitter.com/1Crj6H38DD

— My Mixtapez (@mymixtapez) May 12, 2020
"That's how it's 'posed to be … I got my sons' d*** sucked."
How can a father … and WHO is the disgusting woman who decided to …
Can we just throw EVERYBODY in jail? Good LORD.
2. Draya's WAPP (Won a Playa Please)
I've been telling y'all for YEARS that glorified karaoke singer Tory Lanez was a blight on society. But he uses autotune and sings over beats y'all liked in third grade with a voice that sounds like squeaky training wheels so that's enough to get y'all excited in 2020.
Until he allegedly shoots a more popular artist. Then Daystar Peterson officially becomes the devil.
I wonder why he didn't use his real name for his stage name instead of Tory Lanez, which sounds like a bland actor from ABC's TGIF lineup? I mean Daystar kinda sounds like an off-brand GPS but I like it. It's about the only interesting thing about dude.
No need to go into the long and sordid Tory vs Megan thee Stallion feud – if you're reading this, I'm pretty sure you're familiar with the disgusting details. What you may have missed, though, is Famous-Because-The-Internet-Says-So-I-Guess Draya Michele comparing a domestic violence dispute to true love. "I'm here for it. I like that. I want you to like me so much you shoot me in the foot, too."
Toilet paper, Lysol wipes and common sense are the most endangered species in 2020.
Draya … pic.twitter.com/frKuvEjsID

— GlockTopickz (@Glock_Topickz) July 22, 2020
If we're now trading chocolates for bullets I'm glad I'm off the market.
No, I still don't know what Draya does for a living other than pose on Instagram and make very bad takes. I do know she's a mother of two, is 35 years old and thinks ATTEMPTING TO CRIPPLE YOUR PARTNER is a love language.
That's why y'all need better written R&B songs. All you know is pain.
1. Will vs Jada vs August: Entaglemania Triple-Threat Match
Yeah. You KNEW this was coming. I'll try to keep this short since we all know this messy mess of a story and I'm already depressed and tired.
Instead of putting out good music to promote his new album – which he is physically incapable of doing – August Alsina went on a petty promotional tour, declaring that he had a secret tryst with Jada Pinkett Smith, the mother of his boy Jaden Smith.
If you didn't know, there are certain black folks that are above criticism on social media – there could be video of these melanin monarchs eating live children on TV and Twitter would just have said "eh, baby shouldn't have sat there looking all scrumptious." The Smiths are among these deities.
Of course, no one really believed August's ridiculous claims – why on earth would Jada betray a cool, handsome megastar like Will Smith for some R&B leftovers? WELL, on her Red Table Talk show, she admitted that she did hook up with August during a separation, christening it a…
Sigh…
You know the word. I ain't gonna say it.
Because for the past six months, every backsliding brother and shady sister has used the Dreaded E Word to giggle their way out of infidelity.
It's like calling somebody ugly and putting LOL at the end. That doesn't excuse anything, you're just trash with an extra word count.
Meanwhile poor teary-eyed Will had to sit on camera basically re-enacting his role from The Pursuit of Happyness while August makes an actual song using the dumb E Word. Which proves, as much as he whined about being SO HURT, this was all about exposure for him.
The real victim here? Jaden. Imagine watching your dad cry as your mom makes excuses for sexing your friend while the WHOLE WORLD watches. I bet the group chat with his friends looked like Resident Evil.
Ain't enough pleases in the world this playa can give for that situation.
In a year as reckless as 2020 was, the Dreaded E Word circled the bottom of the pop culture drain.
Can we please pull the plug on that word AND this year? I'M. TIRED.
Who else deserved dragging this year? Share your Playa Please picks below. And while you're at it, catch up on previous Playa Please Award recipients: