5 Underrated Rap Albums You May Have Missed in 2020
Your boy keeps his promises. Earlier this week, I hit you with five underrated R&B releases you may have overlooked this year and I vowed to return with a list of hip-hop gems.
I give you faster results than a presidential polling place.
2020 has been a raging dumpster fire, and those fumes, unfortunately, have spread to the world of music. It's been a pretty abysmal year for mainstream hip-hop, with celebrated releases from the likes of Megan thee Stallion, DaBaby and Big Sean being mediocre at best. But while the big stars flounder, the underground has been on an absolute tear, using bars to bear their souls in these troubled times.
Check out five releases that should be on your radar, and definitely will be high on my Top 50 albums of 2020 list next month.
Blu & Exile, Miles: From an Interlude Called Life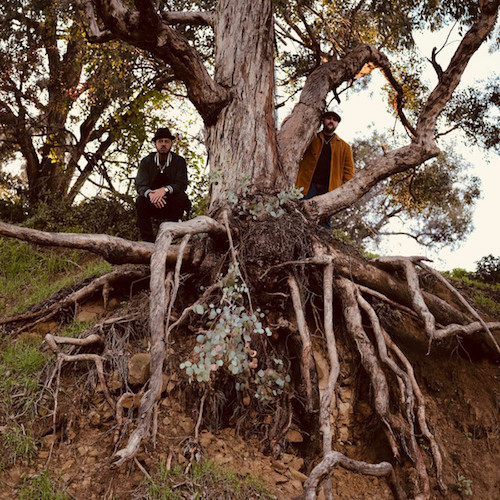 Back in 2008, a good friend gifted me with a burned copy of Blu & Exile's Below the Heavens. I instantly became a fan – the duo had impeccable chemistry. Though they've often branched out on their own in the years since, it's clear they're strongest together. Miles: From an Interlude Called Life proves that, standing as the duo's best work since their cult classic debut. The legendary Miles Davis' fingerprints all over this one, resulting in a bluesy atmosphere that is soothing without being boring. These are the type of VIBEZ I can get with. And even though it runs nearly 95 minutes, the album never feels like a chore – the listener is too busy getting lost in Exile's sonic mastery and Blu's introspective wordplay. The jazzy atmosphere and wide scope may intimidate mainstream fans, but for the rest of us, it's another big win for hip-hop's dynamic duo.
Boldy James and The Alchemist, The Price of Tea in China
Alchemist has to be in the running for one of 2020's most prolific producers, and he's blessed Boldy James with some of his best work in recent memory. Though the pair have been linked since Boldy's 2013 debut, The Price of Tea in China successfully surpasses that release. Boldy's midtempo delivery is a perfect fit for Alchemist's aggressive, sample-based production and while the subject matter rarely switches, it's easy to remain intrigued throughout. The Price of Tea in China feels like the reincarnation of Mobb Deep – that quiet intensity the game has been missing.
Sa-Roc, The Sharecropper's Daughter
Every time Sa-Roc drops an album, I get a dozen tweets and texts demanding to show her more love on the site. There's no doubt, she deserves every bit of that recognition. Though she's enjoyed a decade long career, The Sharecropper's Daughter feels like her best bet at a true breakout. Songs about empowerment, identity and hope aren't uncommon in today's world – music is a reflection of the times, after all – but few releases drip with sincerity that Sa-Roc provides. Sa-Roc views these troubled times through the lens of womanhood, presenting Sharecropper's Daughter as a defiant, unflinching tribute to both blackness and femininity. The punchlines are powerful ("If my black fist and my womb irks you here's the world's smallest violin") and the spirit is unapologetic. Again, Sa-Roc deserves.
Apollo Brown and Che Noir, As God Intended
The names Apollo Brown and Che Noir probably aren't immediately recognizable to some fans, even some of you who frequent this site. Allow me to put you up on game – they are masters of their craft.  Brown has stood as one of the most dependable producers of the past decade. His dusty brand of soul never fails and it's the perfect canvas for Che Noir, who pairs intricate rhymes with an effortless delivery, straight from the Frank White playbook. As God Intended is a masterful look at black life in 2020, socially relevant but never preachy. In a year filled with stellar underground hip-hop, this is one not to be missed – it's a top five release, regardless of genre.
Conway, From King to a God
I tried to not make this list too Griselda-centric but that's kinda tough – Benny the Butcher, Westside Gunn and Conway the Machine are unquestionably the MVPs of 2020, with Conway's From King to a God standing as the crown jewel. The most immediate criticism of the crew's work is that it typically sounds the same. To remedy that, Conway wisely steps out of his comfort zone, recruiting veteran producers like DJ Premier, Hit-Boy and Rockwilder to reinvent his sound. Tack on some of the most poignant and personal bars of his career and From King to a God not only becomes a career highlight but one of the strongest LPs of the year.
What are you favorite underrated rap releases this year? Share 'em below.