Is Trey Songz's Ready a Classic Album?: Head to Head with Edd
Welcome back to Head to Head with Edd, where yours truly goes toe-to-toe with the superfans of the game's biggest artists. We'll take a look at the selected artist's biggest hits and misses and see where we can find common ground.
This Friday, Trey Songz is set to release his eighth studio album, Back Home. Judging by the title and the singles we've heard so far, it seems to be a throwback to his original soulful roots and a departure of the more hip-hop-themed fare that has shaped his more recent hits. I'm down for more classic Trey, and so is our boy Alex Goodwin, who returns to Head to Head to talk about one of his favorite artists. Trey claims Back Home will be his final album – if that's true, let's see how the past 15 years have shaped his noteworthy career.
Name Trey Songz's three best albums
Alex:
1. Ready
2. Passion, Pain and Pleasure
3. Tremaine the Album
Though his first two albums I Gotta Make It and Trey Day were solid offerings, they weren't big enough to help him break out of R&B's crowded pack. All that changed with his third album. Supported by songwriting from hitmakers Johnta Austin, Bryan-Michael Cox, and Troy Taylor, Ready put Trey on the map as one of the genre's brightest stars. Despite being a bit bloated with a 70 minute run time, "Ready" never hits a lull and is perfect for nearly any situation, be it love, lust, loss, or late-night revelry. It remains the crown jewel in his discography and is one of the past decade's best R&B albums.
Edd:
1. Ready
2. Passion, Pain and Pleasure
3. Trey Day
Alex said all that needed to be said about Ready. No argument there. I agree with Passion, Pain & Pleasure taking the No. 2 spot – after Ready proved to be the breakout record we knew he was capable of, Trey kept that momentum rolling right into the following release. Yes, it does feel a bit like Ready: The Sequel in some spots but hey, if you're gonna steal, steal from the best. While I think Tremaine is pretty underrated in the long run, Trey Day was just slightly better. It's the album that proved that Trey still had lots of untapped potential.
And his worst album is …
Alex: Trigga
The biggest issue with "Trigga" isn't that it's horrible: but it's just not memorable lyrically or sonically. With the exception of "Smartphones," "Cake," and "Disrespectful," this album meanders uninspiringly for nearly an hour about one night stands, partying, and standard bachelor fare. Longtime collaborator Troy Taylor's absence on this album is glaring as his guidance would've resulted in a more focused, cohesive, and inspired body of work.
Edd: Chapter V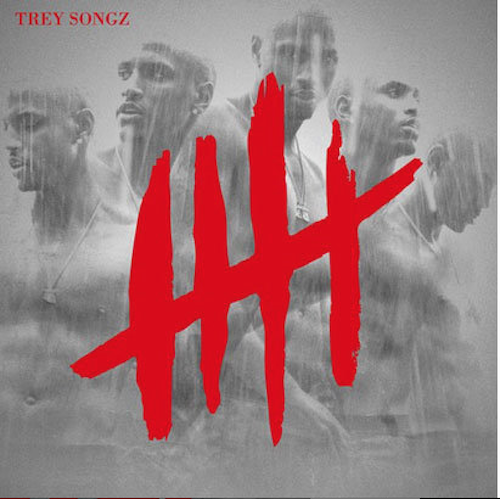 Last summer when I ranked Trey's entire discography, I called Trigga the equivalent of a one-night stand – OK for the moment but nothing you'd want to revisit. But Chapter V? Lord help. Alex, I know you defend this one but I can't. It's like Trey decided to go all in on the goofy party anthems after the success of "Bottoms Up." Yeah I know there are a couple of beloved cuts here but it's way too unfocused and immature for my tastes.
What's his most underrated album?
Alex: I Gotta Make It
Debut albums are challenging for artists because they're trying to make music that sounds familiar to listeners while at the same time producing work that sets them apart from their peers. Trey's debut displayed numerous flashes of potential with quality songwriting and soulful vocals; still, he hadn't found himself as an artist. To be blunt, the album sounded much more like something Jaheim, Avant, or other veterans would've put out rather than a 20-year-old. All in all, it's still a pretty good listen 15 years later.
Edd: Tremaine the Album
You shouted it out earlier so allow me to give some love to Tremaine. I'll be totally honest with you, by 2017 I had totally checked out on Trey. He seemingly found his formula for mainstream hits and didn't seem to have a desire to revisit the sounds that made me a fan. That's what made Tremaine such a pleasant surprise: Trey finally forgoes his usual debauchery for more soulful, introspective cuts. Consider it the predecessor to his upcoming Back Home album. Tremaine isn't packed to the brim with hits, but it's a much-needed showcase of his immeasurable talent.
Let's talk singles. Which single is Trey's best?
Alex: "Love Faces"
After the success of Ready, Trey and his team decided to keep striking while the iron was hot, dropping Passion, Pain, and Pleasure 11 months later. "Love Faces "was the third single from that project and plays to all of his strengths: seductive come-ons, mid-tempo piano-driven production, and strong vocals.
Edd: "Can't Be Friends"
I bet you thought I was gonna say "LOL Smiley Face." I do kinda love that song. Anyway, most of Trey's hits reside in two categories – stealing your girl and wildin' out at parties. But the morose "Can't Be Friends" is much more, with Trey bearing his sorrows after being cut out of his ex's life. Yes, I know Deborah Cox and RL did it first, but Trey's version is oozing with the very same passion that made the previous song such a classic. I often complain that modern R&B lacks emotional performances that draw in listeners (and no, "vibes" are not emotions). Well, Trey's teary-eyed rendition of this song shows you how it's done.
And which single missed the mark the most?
Alex: "Foreign"
They say if it ain't broke, don't fix it, and by 2014 Trey had perfected the formula of having one massive club single per album in the vein of "Say Aah." With follow-up party records "Bottoms Up" and "2 Reasons," selling a combined 5 million singles, it made sense for him to go back to the well one more time. However, by the time "Foreign" was released, that well had run dry. Contrived metaphors comparing foreign women to Ferraris fall fat, resulting in this track being an absolute dud.
Edd: "Foreign"
Cosign. I wasn't a fan of "Say Ahh." Or "Bottoms Up." Or "2 Reasons." By the time we got to "Foreign" it was like the R&B version of Transformers: Age of Extinction ­­­­– the sequels just keep finding new, horrible lows and we finally hit the bottom.
Trey has lots of great features. Which collabo was his best?
Alex: "Songs on 12 Play," with Chris Brown
Despite being the two biggest  stars of their generation, Chris Brown and Trey Songz have only collaborated three times, with two of the three songs not living up to expectations. But this collab found on Breezy's sixth album hits all the right notes. "Songs on 12 Play"  finds two of Virginia's greatest exports seducing a lucky lady while paying tribute to one of R&B's most influential albums.
Edd: "Girl Tonite," with Twista
Looking back, Trey has a LOT of great features – "Summer Wit Miami" with Jim Jones, "Successful" with Drake, "Pretty Brown" with Amerie, "Da Baddest" with Big Kuntry King (trust me, it's good), the Big Rich Town remi… Well, let's not go too far.
I'm gonna roll with Twista's "Girl Tonite." Trey just floats over that Ready for the World sample while Twista does what he always does – spit nasty raps faster than the speed of sound.
Which album cut should have been a single?
Alex: "Disrespectful"
Infidelity is a constant topic for male singers, but it's rare a song about cheating is as brazen this one. This Eric Bellinger written track sees Trey shamelessly allowing his side chick to wear his girlfriend's robe and call him at 4 am, while songstress Mila J openly admits to letting Trey wear her man's house shoes and washing Trey's dirty drawls. The whole scenario sounds like something from Love & Hip Hop Atlanta. But damn, it's entertaining.
Edd: "You Belong to Me"
This might be kind of a cheat – this track was included on the deluxe edition of Ready and was on the Anticipation mixtape (more on that one later). Trey lays his game down quite flat on this one, quite literally going for his. The sexual tension is thick and the production just adds to the ambiance. It might be a little too assertive for overly sensitive 2020 ears but this definitely would have been a hit in the early 2010s.
What is Trey's best mixtape?
Alex: Anticipation
Trey and his mentor/collaborator, Troy Taylor, were in a zone like no other in 2009, producing two high-quality projects in one year. This was one of the first mixtapes post-So Far Gone that saw artists releasing album quality material for free rather than using mixtapes to hop on hot instrumentals of the moment. Put simply, Anticipation I was the delicious appetizer that led into the full course meal that was Ready and has become a cult classic in many music circles.
Edd: Anticipation
Yep, Anticipation 1 it is. Essentially, Anticipation was made up of leftovers from Trey and Troy's Ready sessions. Since both Alex and I just agreed that Ready is Trey's best work, you understand the high quality of these so-called scraps; they're better than most artists' album cuts. If Anticipation 1 was a full album, I'd rank it right behind Ready in terms of Trey's overall discography. It's Trey at his absolute peak. If you're a fan of Ready, this is a must-listen.
Does Trey Songz have a classic album?
Alex: One thing I hate with a burning passion about social media is the rush to declare every album a "classic." Public Service Announcement: just because an album is very good, has popular singles, or engenders nostalgic feelings does NOT make it a classic. Trey's Ready album is undoubtedly a fantastic body of work. It is the album that's defined his career, but it's not a classic. Classic albums reshape the genre in that particular project's image. Think about how The Chronic, Ready to Die and The College Dropout changed hip hop or how Jodeci's Diary of a Mad Band or Bobby Brown's Don't Be Cruel caused a paradigm shift in R&B. Ready didn't have that same effect. Ready is like eating a family member's desserts at Thanksgiving. It's quite good and tasty, but it's missing that one extra thing that takes your mother's homemade cheesecake over the top.
Edd: Ah, Twitter and its "classics." Which trap album that's been out for four days are we gassing today, I wonder? To be fair, I understand why Ready often gets slapped with the "classic" label. As I've said many times, I believe music generations turn over every decade, and, for many younger fans, Ready is one of the first big R&B records of their fandom. It holds a special place in their hearts. And, as you can tell by me and Alex mentioning it every other paragraph, clearly it's Trey's most defining work. But a classic can't just be "an album I like a lot" – if that's the case I'd be calling Timbaland and Magoo's Indecent Proposal an instant classic. A classic album can't just be "good," it also has to be genre defining, changing the landscape for albums to follow and inspiring other artists. Ready is very good and while it was a game-changer for Trey's career, I wouldn't say it was a game-changer for R&B at large. So no, not a classic.
And nah, no other Trey album even comes close to being in the convo, so don't try it, ma'am.
Is Trey Songz the defining R&B artist of his generation?
Alex: Nope. That title belongs to Chris Brown, but Trey Songz is right behind him at number two . Of all the singers/groups that came out from 2005-2009 ( J.Holiday, Pleasure P, Bobby Valentino, Sammie, Pretty Ricky, Day26, to name a few) most weren't able to have long careers. Not because they weren't talented or released mediocre work, but because the record companies stopped investing in R&B and migrated towards the hybridized rapping/singing style that became popular in 2009. Despite the devaluing of R&B in the mainstream, Trey's has still been commercially successful and has been here long after most of his contemporaries were cast aside by labels and fans alike while mainly staying true to his R&B roots.
Edd: Over on the SoulBack podcast, we've been reviewing the 2000s decade by decade. I made note that of all the breakout talent we saw going into the 2010s, it seemed only Chris Brown and Trey Songz survived the purge (mostly due to labels leaving artists out to dry by the mid 2010s). Trey may have taken the lead as R&B kingpin in 2009 due to multiple factors – the success of Ready; his peers getting shafted; legends losing their focus or going on hiatus; and my Cousin Chris Brown's well-documented legal trouble – but by the turn of the decade, good ol Cousin Chris returned to snatch the spotlight once again. While I've been critical of Breezy's quality, you can't deny his success. Trey had his share of success too but not nearly to the levels of Brown. He's certainly ONE OF the most defining artists of his generation, but I can't give him the crown in good faith.
So, who won? Did Alex get it right or did Edd bring more heat? Let us know in the comments below.