Is Kanye West Capable of Delivering Another Classic?: Head to Head with Edd
Welcome back to Head to Head with Edd, where yours truly goes toe-to-toe with the superfans of the game's biggest artists. We'll take a look at the selected artist's biggest hits and misses and see where we can find common ground.
It's tough being a Kanye West stan these days but John Hammontree is more than willing to talk about the ups and downs of one of hip-hop's most controversial figures. Let's get to it.
Name Kanye West's three best albums
John:
1. The College Dropout
2. My Beautiful Dark Twisted Fantasy
3. Late Registration
College Dropout: This one is just so fun and has to be among the best debut albums out there. He even writes his own origin story on "Through the Wire," in true Ye fashion. It's a great hangout album with so many legends featured. And it's fascinating to look at what mattered to Kanye West before he blew up. Hard to imagine a track like "Family Business" from him now.
My Beautiful Dark Twisted Fantasy: The strings. The piano. South Park fish stick jokes. Nicki's "Monster" verse. Chris Rock randomly showing up. This one broke the mold. Kanye is wrong about an awful lot these days but he's right about his Grammys snub here.
Late Registration: Could easily have been my #2 because this album built on a lot of what was so great about Dropout. And his verse on "Diamonds" is one his best (though Jay-Z's was even better).
Edd:
1. The College Dropout
2. Late Registration
3. My Beautiful Dark Twisted Fantasy
If you know me, you know this ranking isn't much of a surprise. The College Dropout is one of the greatest debut albums ever recorded in ANY genre, a near-perfect release and my pick for the greatest rap album of the 2000s. Late Registration isn't far behind, only falling slightly short of CD's incredible impact. And yes, I certainly understand the undying love many fans have for Dark Fantasy. I've said many times before that a new generation of music fans is ushered in every 10 years; for millennials who came of age in the late 00s-early 2010s, Dark Fantasy is their Illmatic. It's an album that gets a little too pretentious and tends to overreach at times but it's still an incredible body of work. I'll put these three Ye albums up against anyone.
What's Kanye's worst album?
John: Ye
Ye, but I only because I don't even really count his recent "Jesus is Disappointed" stuff.
Edd: Jesus Is King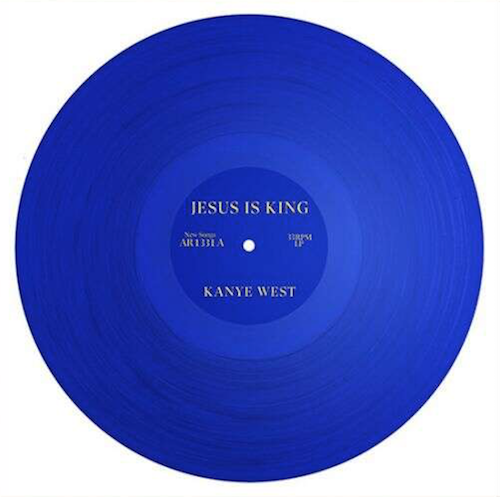 AHHHHH bet you thought I was gonna say 808s & Heartbreak, huh? Yes, I still despise that album for way too many reasons to dive into here, but objectively speaking Jesus Is King is a bigger offender. Listen, if this album connected with you spiritually and helped you get closer to God, that's great, may the Lord be with you. But as an actual album, JIK is rushed, unfinished and unfocused. It's like a kid skipped a month of youth choir practice and just made up a bunch of songs on the spot. Pass.
What's the first song that made you a Kanye fan?
John: "All Falls Down"
I doubt anyone really remembers the movie "Jarhead" at this point but I'm pretty sure watching that trailer was the first time I ever heard "Jesus Walks," and I just thought it was the coolest thing I'd ever heard. But I can't really say that made me a fan. That same year, 2005, I was working at Best Buy. I remember two massive releases that year. One was the XBox 360 — folks lined up at midnight for that one obviously. The other was Late Registration. I was a dumb teenager living in the whitest of white suburbs so I had no idea what to make of this CD with a dude in a bear costume on the cover that kept flying off the shelves. Since LR kept selling out I bought a copy of The College Dropout and, honestly, every song on there wowed me. It's embarrassing to admit now but for a kid who was late to the hip-hop party, that album was my gateway to Jay-Z, Twista, Talib Kweli, Common, Ludacris. But if I had to pick one song off the album, it's gotta be "All Falls Down."
Edd: "Slow Jamz"
I had been familiar with Kanye as a producer years before he embarked on a solo career, so I found it pretty intriguing when he dropped "Through the Wire" circa 2003. I loved the song but honestly, I didn't think a star was immediately born. I was mainly infatuated with the sample and Ye's personal story, not so much his presence on the track. I assumed he'd wind up like every other producer/rapper – he'd drop a compilation album and then slink back behind the boards for someone else.
But when I heard his feature on Twista's "Slow Jamz" a couple of months later (long before Kayne Deebo'd the single for himself, by the way) I was instantly impressed by his wit and charisma. That's the moment I knew that hip-hop had a new star in the making.
Name Ye's best single
John: "Power"
I feel like the obvious answer is "Flashing Lights," but I'm going to go with "Power" since it felt like Kanye coming out of the wilderness after the VMAs and the loss of his mother. I actually like the G.O.O.D. Friday remix with Jay-Z more but either way this was a sign of how big and audacious My Beautiful Dark Twisted Fantasy would be. The backpack rapper may have been gone but his ego at that point felt a little more self-aware and tongue-in-cheek. "Power" felt like Kanye going super saiyan.
Edd: "All of the Lights"
Sheesh, this is the hardest question here – there are just so many options. "Stronger" and "Power" are in the convo but, I don't know, I think I'm suffering a bit from fatigue on those. Those two were in every movie trailer for like five years straight. "Jesus Walks" is probably my favorite single and deserves a strong look too. But best? I'll go with "All of the Lights" because it encapsulates everything Ye – the frantic energy, the catchy yet slyly insightful lyrics, the quotable punchlines, the instantly recognizable beat. One listen and I KNEW this was a hit.
What's an album cut that should have been a single?
John: "We Don't Care"
Honestly, Kanye's not the type to leave his best stuff in the can so I'm going to take a different approach here. Now that Kanye is starting a cult or whatever and has become a MAGA icon, I would love to see something off of CD or LR newly released. Like, imagine everyone flocking to Pigeon Forge claiming they're a new fan and all of a sudden he released "We Don't Care." The production on it is amazing but, more importantly, it's a reminder of how Kanye used to rap about themes bigger than himself. I think a lot of people need that reminder, like these alt-right dudes who have claimed him as an icon or the kids today who think all Kanye has to offer is goofy songs about Chick-Fil-A. But more importantly, I think Kanye needs a reminder of who he was back when he was representing Chicago and not Wyoming.
Edd: "We Major"
This one wasn't even close. Probably the best Kanye beat no one discusses, a fantastic hook, a masterful feature from Nas – this SHOULD have been a single with an audacious, big-budget video.
Kanye's one of the most celebrated producers in the game. Name the best beat he produced for another artist.
John: "Takeover" and "Heart of the City"
Lord. This is hard. I guess I've got to go with two of the beats that made Kanye one of the most in demand producers of the 2000s. Does it get any better than "Takeover" and "Heart of the City?"
Edd: "Takeover"
Nope, doesn't get much better than those, playa. Talib Kweli's "Get By," Alicia Keys' "You Don't Know My Name," Keyshia Cole's "I Changed My Mind," Scarface's "Guess Who's Back" – ALL are incredible, yet all pale in comparison to "Takeover." Ye mashed together "Five to One" by The Doors and "Sound of da Police" by KRS-One for the most menacing track of his career.
Ye has worked with the biggest and best in the game. Who is his best collaborator?
John: Jay Z
I remember seeing Kanye and Jay-Z together at the Palace at Auburn Hills in Detroit in 2011 during the Watch the Throne tour. They showed up two hours late, with no opener, and still completely won over the crowd by the end. It was electric. I feel like part of Kanye's recent downfall has been the complete fraying of his relationship with HOV. From the beginning, they always pushed each other into their best work (even if it was always a love-hate relationship, I mean "Big Brother" was released 13 years ago). Just go back and watch the music video for "Otis." I can't imagine either of them having that much fun on screen these days.
Edd: Jay Z
Ye doesn't get enough credit for his chemistry with both Common and Pusha T but, yeah Jay is the gold standard. Even when they're in "frienemy" mode, they seem to constantly bring the best out of each other. It's no surprise that some of Kanye's best lyrical outings are when he's standing shoulder-to-shoulder with Jay.
Let's be real: Kanye's most recent works have been quite divisive. What was the last Kanye release you loved?
John: My Beautiful Dark Twisted Fantasy
Loved? MBDTF unless you'll let me count Watch the Throne. I liked Yeezus a lot more than most and I think it's probably his last good album, but I haven't loved anything since Fantasy.
Edd: Cruel Summer
Using G.O.O.D. Music's compilation is kind of a big cheat, but it's my site, who cares. Reviews were a bit mixed on this one back in 2012 but I thought it was a blast. In fact, it was the last time Kanye actually sounded like he was having fun on a track. Kids See Ghosts, his collabo with Kid Cudi, was a better album – maybe the best album Cudi's been associated with – but it didn't stay in my rotation very long.
But if I HAVE to pick a Kanye solo album then yeah, I'll go with the obvious – MBDTF. The Life of Pablo was OK for what it was as well.
How many classic albums does Kanye have? Name them.
John: Three: College Dropout, Late Registration, and My Beautiful Dark Twisted Fantasy. I know you're on the fence about MBDTF and I'm not saying it's flawless — a few songs go on a minute or two too long — but when we look back on Kanye's career, that's him at his best. Yeah, he's egotistical and obnoxious but in a goofy fun way.
Edd: Look playa, despite my reservations about Dark Fantasy, time provides perceptive and I have no problem calling it a classic in 20202. By my definition, a classic isn't about perfection (and sorry, stans, that album is FAR from perfect) it's about impact. That album definitely made an impact in the 2010s.
I'll go on record to label both College Dropout and MBDTF as classics. Late Registration is a bit more of a maybe but I won't argue too hard against it either. And while I'm sure a gang of y'all will run in the comments to proclaim 808s & Heartbreak a classic, I ain't giving you that W. Influential, yes, classic, no.
Will we ever see another classic album from Ye or has that window closed?
John: Well you probably wrote him off after 808s and then he came back with MBDTF so I'd never say never. Seriously, one thing that I think separates Kanye from a lot of the other artists of his generation that probably have their best work behind them is that he's not someone to rest on his laurels. Yeezus is insanely different from MBDTF and then Life of Pablo was a mess but you can still hear that there's a great album hidden somewhere in there. He's also probably not going to release a 75 track album or something to game the system like Drake.
And as a producer, we know Kanye still has chops. Just go listen to Pusha T on DAYTONA if you doubt whether Kanye can still produce a great album. The question is whether or not Kanye has it in him, lyrically, and in terms of his ego. I've always loved Kanye's willingness to express his insecurities and mental health issues in his songs. But recently he seems to have completely rejected that side of himself.
If Yeezy actually is a billionaire (which I have my doubts about considering he said he was broke like two years ago) then I'm not sure we're ever going to get another relatable album out of him. His best work has come when he's struggling to establish himself (with CD) or re-establish himself (with MBDTF). Lord knows he needs to re-establish himself right now. And far be it from me to question a man's faith but I don't think the prosperity gospel he's wrapped himself these days is sustainable. If he actually does dive into his Christianity, maybe it'll seek him to make amends with all the people he's pushed in the last couple of years. And then maybe we'll get another classic album filled with insane features. He's definitely got the talent. But I won't hold my breath that he's got the humility.
Edd: No, I didn't totally write off Kanye after 808s. I saw it as a weird experimental phase that he'd get out of his system before getting back to business. That SORTA happened with Dark Fantasy but, as we've seen, he went off the rails soon after.
And to that point, I'm not sure if music is Kanye's priority right now. He swings wildly from activist to fashion mogul to wannabe politician to evangelist. It seems like music has become the reliable side hustle he turns to when he hits a roadblock on his other projects.
Yes, the success of DAYTONA proves that Kanye can still be a force behind the boards, but let's look at the scorecard: By your own admission (and mine too), Ye's last good solo project was a full decade years ago. To quote a song Ye knows oh so well, "That's a one hot album every 10 year average…" Every project since has been more disjointed and rushed than the last.
Can he deliver a good album in our Corona-riddled world? With a little focus and dedication, I think so. Is he still able crank out another genre-defining classic in 2020? I wouldn't bet on it. But hey, if Kanye never gives us another album again, he's done more than enough for the culture. I'm good with it.
Kanye's a pop culture icon but what will be his legacy – the music or the madness?
John: Like the rest of the Internet, I've been watching "The Last Dance" about the Chicago Bulls. Kanye has always wanted to be music's Michael Jordan. But these days it feels like the Chicago figure that Mr. West is most similar to is, unfortunately, Jerry Krause.
If you listen to basically any hip hop from the mid-2000s onward, you can't escape Kanye's influence. The soul samples, the autotune singing, the rappers in their feelings. Even if he'd never released his own albums, the beats he built for everyone else would make his legacy undeniable.
But, for whatever reason, that wasn't enough. He wants to be mentioned in the same breath as Steve Jobs and Walt Disney. He has to be the sole-genius, even if it means he has to break up the Bulls to do it.
And for a while I thought his whole MAGA-routine was an act, that he was going to pull the rug out from under us any day now. But now I don't really know. He's been able to bounce back from most of his missteps. Calling George W. Bush out on the telethon in hindsight looks like the right move (and, man, we need that Kanye back today). His first feud with Taylor Swift haunted him for a while but they seemed to bounce back and make up. This new feud is a bad look though. And all of that stuff seems small compared to Kanye saying, "slavery is a choice" while wearing a red hat.
You listen to a song like "Hey Mama" and you hear a dude who wants to feel loved and accepted. And that's always made him endearing to me. But now it feels like he's looking for universal love and acceptance and that just isn't going to happen. But maybe, the question is flawed Edd? Maybe his music will be remembered because of his madness? I mean, he told us 15 years ago that even if he's trying to right his wrongs, those wrongs help him write his songs.
Edd: Ehhh, I feel what you're saying and I don't necessarily disagree. Allow me to take the more pessimistic view (shocking, I know).
Saying his music will be remembered because of his madness would be a salient point in previous decade, back when flawed geniuses were revered. But this is 2020, baby, the era of CANCEL CULTURE, where we're willing to erase decades of goodwill for a few missteps.
And for the record, your boy Ye has been doing a LOT of misstepping lately.
At this point, I think his madness is forever intertwined with his music. But we may be reaching a point where the madness becomes bigger than the music.
The world of pop culture is fickle, dominated by a "what have you done for me lately" mentality. Longtime fans like you and I will always tip our caps to Ye for revolutionizing music, no matter what stupidity dribbles from his lips. But remember my point earlier about every decade ushering in a new generation of fans? The more removed we become from his early-era hits, the more he'll be seen by younger fans as the problematic artist who once was hot but can't shut his mouth. They won't have the same reference point as those Day One fans.
And it's those fans who will shape the narrative of hip-hop going forward. We've already seen a bit of that revisionist history today when it comes to 80s and 90s greats. In the past couple of days alone I've seen Quincy Jones called "irrelevant after Thriller" and "Back That Thang Up" labeled as merely a "regional hit." Playa please.
Here's the positive part for Ye – classic music never dies. No matter how bad things got for Michael Jackson, his fans always embraced his hits regardless. I think that will continue to be the case for Kanye – an artist with a very complicated legacy defined by music but forever clouded by controversy.
Whew, that was a lot, but whom did you agree with more? Was John on point or did Edd spit more facts? Let us know below.