Is Drake a Hip-Hop Legend?: Head to Head with Edd
Welcome back to Head to Head with Edd, where yours truly goes toe-to-toe with the superfans of the game's biggest artists. We'll take a look at the selected artist's biggest hits and misses and see where we can find common ground.
It's our most requested Head to Head yet, and the homie William Clarke is willing to do the honors. I haven't been shy about voicing my criticisms of Drake, arguably the biggest music star on the planet. But William is ready to come to his honor – watch as we break down the best and worst of his storied career.
Name Drake's three best albums
William:
1. Take Care
2. Nothing Was The Same
3. Thank Me Later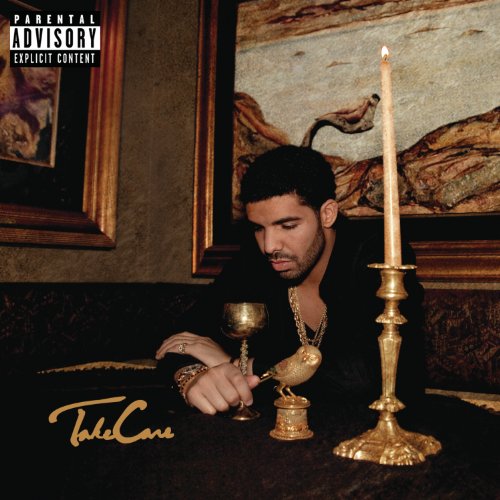 I think we all agree Take Care is his best album because he fully came into his own, improved on his debut album and it has everything you would want out of him: great combination of rapping and singing and great themes of relationships, fame and wealth. Nothing Was The Same saw Drizzy become even more confident and play more to his strengths (yes, I still like "Started At The Bottom;" we'll talk in the comments). Lastly, Thank Me Later should get more appreciation for setting the tone of what's to come with Drake. If me and Ed agree, we're forming like Voltron!
Edd:
1. Take Care
2. Nothing Was The Same
3. Thank Me Later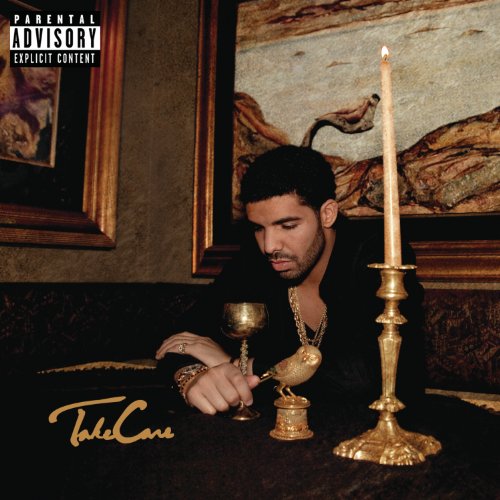 Disclaimer before the trolls and stans start running wild like toddlers with sticky hands: Even though it feels like Drake drops two projects a year, he only has five proper studio albums, and that's what we'll be discussing here. No mixtapes or "playlists" or collab albums, just studio LPs. In that case, his top three are pretty cut and dried – Take Care was Drake at his zenith creatively. It's not perfect (it's a little bloated, as most Drake albums are) but it's easily his most consistent listen. NWTS seems to be a little overrated in recent years but it's certainly a strong effort; meanwhile, I don't think Thank Me Later gets enough love. Sure, it wasn't as good as the landmark mixtape it followed but I'll take it over pretty much any modern-day Aubrey project.
And what's Drake's worst album?
William: Views
I know some would put Scorpion as a least favorite and I wouldn't blame them but this is far worse to me. The singing just got very tiring after a while, repetitive with the themes, it's way too long, rapping isn't as strong and he came with some of his worst bars to date ("You toyin' with like it's Happy Meal"; I shake my head at those who drove around nodding to this.) If you ask me, this is him at his most uninspired and BORING! Take it away, Ed!
Edd: Scorpion
You ain't wrong playa, Views is a weary, sloppy listen. But that thing sounds like Songs in the Key of Life next to the horrific Scorpion. The album is so bloated it needs gastric bypass. Horrible, immature songwriting, lazy raps, so-so production – it's all of Drake's worst tendencies spread across a double disc of death. Sure, there are a couple of listenable tracks but two or three correct answers out of 25 will get you an F in class, why should this be any different?
What's Drake's most underrated album?
William: Nothing Was the Same
We need to bring Nothing Was The Same back in to the convo. Like I said, he played to his strengths, it's not that long, and he gave us some of his best hit singles to date with "Hold On, We're Going Home" (my mother loves that song), "Worst Behavior" and of course, "Started From The Bottom!"
Edd: Thank Me Later
Gotta disagree here, playa, I've seen Nothing Was The Same called one of the best albums of the previous decade – anyone who said that must have only listened to three albums max in the previous decade. As I alluded to earlier, the success of the album's blockbuster singles have pushed this one into "slightly overrated" territory in some circles of Al Gore's Internet. It's good, but chill. Thank Me Later is the album that deserves more recognition – it's cohesive, Drake's R&B flavored-tracks are still enjoyable (and boy THAT will change really fast) and it's a nice blend of solid singles and memorable album cuts. And although it's not called an "album" because Drake is a weirdo but More Life is another strong project that gets overlooked. To me it's his last great project of new material.
Drake has a ton of singles, but which is his best?
William: "Energy"
 If I had to choose his best one, it has to be "Energy." I don't know why but this song just tapped into my emotions. If you haven't had people trying take your vibe away, I don't know what to tell you. Around early 2015, he had so much to deal with (the Cash Money stuff was a lot) so it felt like he needed to get this off his chest.
Edd: "Forever"
This was tough because Aubrey has a metric ton of singles and, despite my rampant criticism of some (well, a lot) of his recent work, the man definitely knows how to make a radio hit. I'll go with "Forever" for two reasons: Drake holds his own alongside the biggest names of the era and the songs serves as both motivation and a promise of his future dominance. He spoke his success into existence. Props.
And while we're on the topic, what's his best video?
William: "HYFR"
I would have to say the "HYFR" video is his best. It was just fun to see him re- bar mitzvah'ed again and having some of his friends be present from Wayne, Khaled, etc. It must've been a hell of a party that day and it made me wish I was there.
Edd: "Started from the Bottom"
Random fact: I didn't know there was a video for "Toosie Slide" until I was doing research for this answer. And it's the most boring video imaginable. Watching Drake do the poor man's hokey pokey while looking for the bathroom in his own house isn't how I'd like to spend four minutes of my time.
ANYWAY
Oh yeah, we were talking Drake's best video? "Started from the Bottom" is the only one that stands out years later, let's go with that. Videos are not this man's strong suit.
Name an album cut that should have been a single
William: "Furthest Thing"
The question is what isn't a single at this point. I'm gonna say "Furthest Thing" should've been a single. I just love the atmospheric beat, the rap/sung nature of the two verses and we can't forget the switch-up nature of the third verse and I was just smiling when it came on.
Edd: "Under Ground Kings"
You're not wrong – these days, EVERYTHING Drake drops charts in some manner so it's hard to distinguish what is or is not a single. I don't think this one was official so I'm going with "Under Ground Kings" – Drake exhibits a lot of energy and lyrical dexterity here, bringing lots of life to this UGK tribute track. It's not a blockbuster radio hit by any means but it's a good showcase of what a focused Drake is capable of. We needed more tracks like this to silence haters (like me, apparently).
Who has been Drake's best collaborator?
William: Lil Wayne
The obvious answer is Lil' Wayne. The chemistry these two have is untouchable as they bring the best out of one another. When people heard Wayne would have a song with Drake on his Dedication 6 mixtape, people were so happy because it's been forever since these two made a song together. I know some might say Future or Rick Ross but you can't deny how well these two go together. 
Edd: Lil Wayne
Agree with you, homie. I know the Future collabos are beloved but he and Drake don't have anywhere near the chemistry as the Wayne/Aubrey paring. On the surface these two look to have as much in common as pancakes and urinal cakes but that contrasting dichotomy never fails to work. I wouldn't mind seeing more of them together – Drake especially knows how to energize Weezy when he starts dragging.
Rap Drake or R&B Drake. Which do you prefer?
William: Rap Drake
I found myself liking Rapping Drake more over the last few years. I think you'll find a lot of people (mostly men) gravitating towards that, more specifically the AM/PM series. I didn't mind myself liking Drake's singing at the beginning of his career because it felt he was more in control of the tempo of his voice. He doesn't have the best voice but when used well, it can be effective.
Edd: Rap Drake
I'm the opposite, I was a pretty big fan of R&B Drake in his early mixtape days. Canadian Lutha Vandross he was NOT but what he lacked in vocal power he made up for with a nice, easy tone. He never overextended himself. But I don't know what has happened in recent years – maybe all that courtside yelling at Toronto games has fried his vocal cords – but his R&B stuff has been absolutely grating as of late. I'll stick with Rap Drake.
Does Drake have any classic albums? If so, what are they?
William: Yeah, he has one and it's Take Care. It defined him the most as he has what you came to him for: the relatable themes, boastful rapping and singing and nice atmospheric vibes in general. If you wanna throw Nothing Was The Same in there, I wouldn't blame you because it's underrated. I know it's a mixtape but So Far Gone is a classic that should've been an album.
Edd: Nah, I ain't giving y'all Nothing was the Same. It's a good album but being "good" does not a classic make. We don't hand out participation trophies over here. However, when you take into account quality, its lasting impact on the musical landscape and the fact that it's become Drake's signature album, yes, I think Take Care is in the classic conversation. So Far Gone is certainly a classic mixtape as well.
Is Drake a hip-hop legend?
William: Absolutely!! He truly does represent the young generation as he captures our feelings and emotions. He probably wasn't the first to do this but it felt like he made it cool to be open about our mistakes. You could apply a Drake lyric to any situation and people could feel the sincerity of what he's talking about. He made singing and rapping a great combo for the 2010s (again, he wasn't the first and we have our issues with it) and showed the power of a co-sign (We probably wouldn't know the Migos, Weeknd and arguably Kendrick Lamar if not for him).
Edd: Legend, huh? I see y'all still slinging that word around like women pouring way too much sugar in the repast punch after a funeral.
As I said recently on the Soul In Stereo Cypher, Drake is No. 2 combo meal from Chick-fil-A that y'all swear is the world's greatest Thanksgiving meal. He's perfectly fine but legendary?
Actually, I'll hold off and expound a bit on my thoughts in the next question.
Drake has been accused of employing ghostwriters. Should that exclude him from Greatest Rapper of All Time conversations?
William: I personally think we shouldn't take him out though I understand why some would. Look, I get that he's not a rapper's rapper but I'm sure every rapper had a helping hand from someone at some point. We do need stories to be authentic but there isn't just one person making a song entirely. We gotta stop thinking the other person wrote the entire song for him because you know that's not true.
Edd: I love when the OG Styles P once said, and I paraphrase: "If you let someone write your rhymes you might as well let them hold your mic too." Listen, I'm sure Drake's stans will disagree (what are Drake stans called, anyway? AubrAliens? Drizzles?) but I have no doubt that he's employed ghostwriters. Why? Because almost every major mainstream hitmaker has employed them at some point, including your faves. Sorry to shatter the illusion of artistry for you but it's not a new phenomenon.
That said, I don't think a rapper should be immediately removed from GOAT conversations because they MAY have had a ghostwriter. It's nearly impossible to quantify that unless they admit it – and lord knows egos are too big to do that. It means pretty much every GOAT contender would have an asterisk by his or her name.
Still, I don't think Drake should be in any greatest rapper conversations yet because, simply, he's not a GREAT rapper. He's certainly a GOOD rapper when he wants to be. He's a successful rapper. As William said, he's very influential for his generation and a master hitmaker. But, in my eyes, the true greats have all those qualities I just mentioned along with also being a great artist. Drake doesn't have that last part yet.
Calm down, AubrAliens, Drake's career is far from over so there's time to make a case for true greatness. But Drake still has more to prove and I think he knows it.
Who are you siding with? Did William come through for Drake or did Edd go harder? Let us know below.
Check out the Head to Head with Edd archive here