Has Beyonce surpassed Michael Jackson?: Head to Head with Edd
Welcome back to Head to Head with Edd, where yours truly goes toe-to-toe with the superfans of the game's biggest artists. We'll take a look at the selected artist's biggest hits and misses and see where we can find common ground.
Today, we're inviting my wife and charter Beyhive member Javacia Harris Bowser to discuss her favorite artist, Beyoncé Giselle Knowles-Carter. If you enjoy our banter, check us out every week on our Facebook Live show, Party of Two with Edward and Javacia.
Rank Beyonce's three best albums
Javacia:
1. Lemonade
2. Beyonce
3. 4
Choosing Bey's best album is tough for me because her best album isn't my favorite album. Let me explain. I believe Lemonade is her best album because of its versatility and because it masterfully demonstrates how the personal is political. After watching the debut of the Lemonade visual album on HBO I remember locking myself in our bedroom so I could just cry and write. No other album released in the 2000s has moved me as a writer like Lemonade.
On the other hand, Beyonce's self-titled album feels like the best friend I can party with and tell all my secrets. That album is a celebration of womanhood – from sexuality to success. I can't get enough of it. It will never get old.
Edd:
1. B'Day
2. Beyonce
3. Lemonade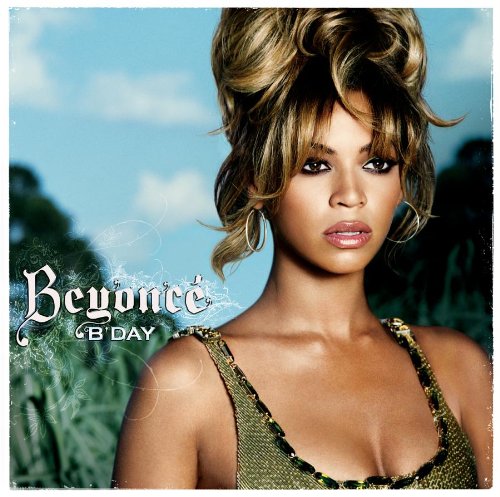 I really miss R&B Bey. B'Day gets shortchanged today (especially by the segment of Beyonce's fanbase who didn't hop on the bandwagon until the 2010s – it probably feels dated to them) but song for song it still remains unmatched. Her self-titled album is a close runner up. While Beyonce is very good it's not, um, ***flawless. I think it's true legacy will be how it redefined music releases going forward – all those surprise album releases can be traced back to this one. It even moved music release day from Tuesday to Friday! Lemonade is another great release, but as I mentioned in my review, it's an album specifically crafted to speak to womanhood, so it's no surprise that it hits the sistas differently than the brothas.
And what's her worst album?
Javacia: This question implies Beyonce has released a bad album. She has not, sir.
Edd: Dangerously in Love
Playa please, you Beyhive people are something else. Worst doesn't necessarily mean "suck" but obviously one album is going to be the least strongest of the batch, that's just how this works. And I'll be happy to make that designation – Beyonce's debut. Dangerously in Love was actually a bit of a mild disappointment to me when it dropped in 2003. Between the hype and the fact we ALL knew she was destined (heh) to go solo eventually (way back when she was standing on the porch with Wyclef), it seemed we were being primed for a modern-day classic. We weren't. Dangerously in Love is just OK, basically three or four good songs with a whole bunch of filler thrown in.
I know 2008's I Am … Sasha Fierce get a bad rap too, but I'll blame that more on the concept falling short than a lack of quality material. That album gave many glimpses of what Beyonce would become.
What's Bey's best single?
Javacia: "***Flawless"
Asking a veteran member of the BeyHive to choose the best Beyonce single is like asking a parent to pick their favorite child or a writer to choose their favorite book.
But if I have to choose, it would have to be "***Flawless" because of its unabashed feminism. When she performs this at her live shows, I feel like I'm having a religious experience.
But I must confess I listen to "Drunk in Love" almost every day. It makes for a happy, healthy marriage.
Edd: "Irreplaceable"
This was by far the hardest question of the bunch. My personal favorites are probably "Party" and "Sweet Dreams" (I had the latter on a bootleg mix long before it dropped, back when it was called "Beautiful Nightmare") but it feels weird to designate those as "best." I guess I'll go with "Irreplaceable." I know the whole "to da leff, to da leff" thing has become kind of dated meme, but it was one of the tracks that helped Bey define her current lane – standing in as the voice for voiceless women.
And what's her worst single?
Javacia: Again, I don't think she's released a bad single, but some songs got played so much I don't want to hear them again, i.e. "Single Ladies" and "Love on Top."
Edd: "7/11"
Oh no playa, your girl most definitely has released some bad singles. And the worst of the bunch is by far is WHATEVER "7/11" is supposed to be. I mean just look at these lyrics:
Clap it, clap it, clap it, clap it
Foot up, my foot up, hold up, now, my foot up
I'm spinnin' my foot up, foot up yeah my foot up
I'm spinnin' my foot up, put my foot down yeah my hands up
Is this how drunk people play the hokey-pokey?
Although it did give us inspiration to take this awesome pic, so there's that.
Outside of those singles, Beyonce has several good album cuts. Which is your favorite?
Javacia: I have to cheat because I couldn't pick just one. So, I'll share my two favorite album cuts from my two favorite albums that weren't officially made singles. From Lemonade – "Pray You Catch Me" and "Love Drought." From Beyonce – "Haunted and "No Angel."
Oh wait! One more – "I Miss You" from 4.
Edd: "I Miss You"
You and these indecisive cheats. No wonder it takes us two hours to decide where to go to dinner on Saturday nights. I'm gonna have to agree with you on this one, though – "I Miss You" isn't just her best album cut, it's one of the best songs she's ever done. I REALLY wish we got a video for this one.
Name Beyonce's best video (or, visual experience, if you want to be a weirdo)
Javacia: "7/11" and "Why Don't You Love Me"
I'm going to cheat again.
The video for "7/11" actually made me fall in love with the song. It's an homage to girls' trips and too fun to resist.
My other pick will seem random AF to people who didn't start listening to Beyonce until 2013, but I LOVE the video for "Why Don't You Love Me." Something about it is as haunting as it is playful and paired with those lyrics it's a clever way to turn the 1950s homemaker motif on its head.
Edd: "Party"
Beyonce is known for her over-the-top visuals but I really dig the simplicity of "Party." It's basically what would happen if you threw a giant cookout with your tax refund. It doesn't have the intricate dance routines or deep social commentary or Beyonce dressed up like a Thundercat (I almost picked that one, by the way), it's just FUN. I really miss that aspect in today's music.
Beyonce is the best live performer in the game right now, bar none. What was her best performance?
Javacia: Coachella Valley Music and Arts Festival (2018)
I've seen Beyonce in concert four times and each performance exceeded my expectations and was better than the one I'd see before. But my favorite live performance of hers is one I didn't get to actually attend in person. Her Coachella performance was mind blowing. She unapologetically celebrated black culture in a space that historically has not. And she presented her old material in a fresh way that had all of us listening to Homecoming like it was an album of hot, new releases.
Edd: Coachella Valley Music and Arts Festival (2018)
It goes without saying that Beyonce is an incredible live performer. We attended the On the Run tour in 2014 together and it's probably the best concert I've ever attended. Also, our seats were so good that Kandi Burruss and her family were sitting BEHIND us. I don't even wanna know what Javacia paid for those tickets.
Anyway, I've been meaning to rank Bey's live performances for some time now but once again I have to agree with wifey – it's hard to beat Beychella for all the reasons she mentioned. Also, shout out the 2011 MTV Video Music Awards for the big pregnancy reveal and the Super Bowl 50 halftime show that had all the racist folks bent outta shape. Props for that.
Let's take it back to her roots – what's Destiny Child's best album?
Javacia: The Writing's on the Wall
Even though I loved a few tracks from their debut album, it was their sophomore release, The Writing's on the Wall, that made me a Destiny's Child fan. It was the soundtrack of my early college days.
Edd: The Writing's on the Wall
Y'all ready for a scorching hot take?
Destiny Child's discography > Beyonce's discography
Sorry, dems the facts.
The consensus has long been that The Writing's on the Wall is DC's best album, simply because it's one crammed with all the hits. But their final album, Destiny Fulfilled, comes VERYVERYVERY close to taking that spot as well. And I have to shout out their debut, another release that's been vastly underrated over time.
Give me a Destiny's Child reunion album, with all six members! Even Farrah! Well, maybe not Farrah…
R&B Beyonce vs Pop Star Beyonce vs Trap Star Beyonce. Which one do you prefer?
Javacia: I can't choose! I love them all! I need them all!
I love for R&B Beyonce to show off her vocal prowess. Pop Star Beyonce is perfect when you're just looking to listen to something fun and light and Trap Star Beyonce makes you want to dance, build a business, and start a revolution all at the same time.
Edd: Definitely not Trap-n-Bey, Lord no. I don't have the simmering hatred that some R&B purists have for Pop Star Beyonce – she's great at that role. But as I've alluded to several times in this post, it's R&Bey who gave me my favorite Beyonce tracks. I'm not knocking her evolution because change is always necessary but I do miss the good ol' days.
Beyonce is not just the biggest pop star on the planet, she might be the biggest celebrity period. Has she surpassed the legendary Michael Jackson?
Javacia: Ugh. I hate this question. It feels unfair because Beyonce was so heavily influenced by Michael Jackson. She once wrote, "Michael Jackson changed me and helped me to become the artist I am."
Michael Jackson is the G.O.A.T. but Beyonce is certainly the greatest performer alive. I look forward to seeing her legacy not only last but grow even stronger in the years to come.
Edd: Perspective is everything, y'all. If you were born in the era of cordless phones or earlier, comparing ANYONE to MJ feels like sacrilege. But we're in the smartphone era now, playas, and there's an entire generation of fans who missed out on Michael's greatness. To them, he's just the weird, troubled guy whose music gets played at the family functions. So it's no surprise that Beyonce is their musical messiah while MJ is a relic of an era they have little connection to. That's just how this works.
That said, as my lovely life mentioned, even Beyonce herself admits that MJ shaped her career – I doubt even SHE would put herself above him. Beyonce is unquestionably the best we have right now. Has she surpassed Michael? That's pretty questionable. But here's the key point in this debate – MJ's story is done while Beyonce's is still being written. Time will tell.
What do you think? Are you standing with resident Beyhive representative Javacia or did Edd make more sense? Let us know below.