The Kings and Queens of R&B: 2010-2019
We've heard a lot of babbling lately about who is the true King of R&B.
Of course, these convos usually come from pretenders to the throne. Much like the mighty king of the jungle, a lion doesn't concern himself with the opinions of sheep. While they squabble, the true kings and queens are out here creating classics.
I've spent the past few years coronating the kings and queens of the previous two decades of music. Check them out right here:
The Kings and Queens of 90s R&B
The Kings and Queens of 2000s R&B
And as we close out yet another decade, it's time to honor the greats of the 2010s. And I'll be honest with y'all – naming these dignitaries was so tough I almost threw in the towel. The 2010s were a rough time to be an R&B fan.
Y'all know the story – this is the decade where R&B was completely overtaken by hip-hop. The once-mighty genre fell almost completely from the mainstream map as R&B's stalwarts either chased trends (first EDM, then pop, and now trap), dropped sloppy releases or vanished for years on end. With the genre at its most bleak, things began to look up by the end of the decade, thanks to a new generation of artists stepping up to make their mark.
I'm hopeful for the coming decade. Let's celebrate the artists who got us through.
**BEFORE YOU RUN INTO THE COMMENTS EMBARRASSING YOURSELVES, READ THIS:**
R&B royalty was determined by these factors — retail success, impact and visibility throughout the calendar year. In more plain terms, this isn't a list of the best ALBUMS of their respective years. We're celebrating the artists who had the highest profile and biggest impact on the GENRE of R&B.
Those are very key factors here, especially when your faves skipped out on R&B to drop trap albums.
The King of R&B: 2010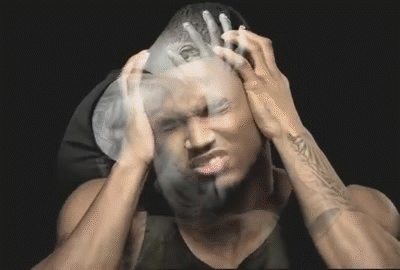 Trey Songz
As we discussed in the intro – and trust me, it'll come up a LOT during the course of this piece – R&B was reaching a turning point by 2010. Unlike the later years, there were lots of contenders for the crown in 2010. Many of R&B's most beloved names like Ne-Yo, Erykah Badu and even Sade were back on scene, and though their albums were embraced, they didn't quite reach the heights of their past efforts. And at a glance, it seemed like 2010 would be Usher's year – his Raymond vs Raymond album would be his last platinum seller. But his biggest hits, including "OMG" and "DJ Got Us Fallin In Love" were EDM dance-pop records, not R&B. That left the door open for Trey Songz to grab the throne.  Four top 5 R&B singles and a No. 1 platinum LP in Passion, Pain and Pleasure made Trey R&B's most valuable player in the new decade
Who came closest to the crown? Usher
The Queen of R&B: 2011
Beyonce
If having the best R&B album of the year automatically got you the crown, Marsha Ambrosius would be sitting on the throne in 2011. And if we're talking hype and influence, The Weeknd's series of moody mixtapes certainly set the tone for the rest of the decade. But in a statement I'll have to say OVER AND OVER this decade, quality alone ain't enough to claim queendom. Nor can buzz by itself get you a W. In 2011, there was only one royal who had both: Queen Bey lived up to her name. Beyonce's 4 album was a hit, landing at No. 1, selling 3 million copies worldwide, and churning out gold and platinum singles left and right – including "Run the World," which would be a signature hit, and "Love on Top," which we named one of the best R&B tracks of the decade. My Cousin Chris Brown came REALLY close here with his album F.A.M.E. (his best release of the decade, in fact). While the sales were very good and his profile was very high, Mrs. Carter's  4 was just a better overall body of work, so the crown is hers. 4 also has the dubious distinction of being Beyonce's LAST pure R&B album of the decade, which is gonna cause some controversy later on in this list, just you wait.
Who came closest to the crown? Chris Brown
The King of R&B: 2012
Miguel
2012 was an interesting year. Like 2010, lots of veterans returned with new projects – Ne-Yo, Alicia Keys, Trey Songz and Usher among them. But, quite frankly, most of them underwhelmed. And, just like 2010, that allowed fresh faces to make their mark. Enter Miguel and his sophomore album, Kaleidoscope Dream. Lead single "Adorn," would wind up being THE best R&B song of the entire decade and his album becoming one of R&B's measuring sticks of the 2010s. It set the tone for years to follow. 2012 also saw the rise of Frank Ocean, and while he certainly had deafening buzz, Miguel edged him out in consistency, sales and profile on the R&B charts. The Pitchfork crowd will pitch a fit but it's not up for debate – 2012 was Miguel's year.
Who came closest to the crown? Frank Ocean
The King of R&B: 2013
Justin Timberlake
I know JT's name triggers mixed emotions these days, depending on what side of a think piece he lands on. But there's no denying his 2013 return to R&B – THAT'S how you do a comeback. After a seven-year absence, Justin returned like he never left, producing not one but two vibrant, chart-topping projects that at times leaned pop, hip-hop, and even country but remained rooted in R&B. Gold and platinum success soon followed. As he did seemingly every year this decade, ol' Cousin Chris made his presence known with a handful of high-profile singles but none could slow Justin's momentum.
Who came closest to the crown?: Chris Brown
The King of R&B: 2014
Chris Brown
Ah, and here's when I get stung to death by the Beyhive, like Macaulay Culkin in My Girl (spoiler alert for a 30-year-old movie). At the end of 2013, Beyonce dropped her self-titled album and it changed EVERYTHING. Album releases moved from Tuesdays to Fridays. Surprise album releases became the norm. Everyone was dropping "visual albums." And Beyonce transitioned from R&B singer to BIGGEST CELEBRITY ON THE PLANET. Ergo, that's the tricky part – while Beyonce was easily the most high profile star in 2014, she was no longer an R&B star. The Beyonce album may have leaned R&B at times but it was definitely the moment she put R&B in her rearview. As she began to gravitate away from R&B for trendier sounds (I feel like I'm saying that a LOT this decade) it's Chris Breezy who stepped in as Mr. Reliable. His X album was another No. 1 platinum seller that yielded a boatload of hits, keeping him as the face of the genre while other artists moved on. And shout out to poor, hardworking Marsha Ambrosius, who again probably dropped the best R&B album of the year that didn't get the love it deserved.
Who came closest to the crown? Beyonce
The Queen of R&B: 2015
Jazmine Sullivan
2015 was an extremely underrated year for quality R&B. Tyrese, The Internet, Teedra Moses and more gave us standout albums. Tamia wound up dropping one of the best albums of her storied career as well. But 2015 was also the year R&B really began to plummet from the mainstream radar, making it VERY tough to crown an industry leader. For me, it comes down to two picks – Miguel and Jazmine Sullivan. While Miguel's rock-infused Wildheart was met with mixed reviews, it did yield gold and platinum singles.  Jazmine's singles weren't as successful but Reality Show did peak at the top of the R&B charts, was a much stronger album and likely will be recognized as her best work. Wildheart was good, but Reality Show worked harder to keep R&B alive and vibrant. All hail Queen Jazmine.
Who came closest to the crown?: Miguel
The King of R&B: 2016
Bruno Mars
Beyonce's Lemonade. Frank Ocean's Blonde. Rihanna's Anti. Anderson Paak's Malibu. All were albums that were celebrated throughout 2016 in various circles. None of them are strictly R&B. Ironically, by the time the leaves turned and the weather cooled, it would be a singer known for his pop past that would give R&B a shot in the arm. Bruno Mars' 24K Magic, a unabashed ode to the New Jack Swing era, burst through the gate and leveled the competition, providing some of the most fresh, fun tracks we'd heard all decade. Solange's A Seat at the Table certainly grabbed headlines and KING's We Are King had the critics raving, but it was Bruno who proved to be the best of both those worlds.
Who came closest to the crown?: Solange
The King of R&B: 2017
 
Daniel Caesar
2017 is the year that gave me hope – we finally began to see the ascent of a new generation of artists. Of course, Cousin Chris was ever-present as always  – his Heartbreak on a Full Moon album STILL gives me nightmares but it made a pretty big impact, at least in the short term. However, it was newer stars like Syd and SZA who held the most promise. Leading the pack was Daniel Caesar, who quietly released his debut Freudian to widespread acclaim, one that garnered two No. 1 singles and a Grammy win. The mysterious H.E.R. comes in as a strong runner-up, not only sharing that Grammy win with Caesar but garnering a couple of No. 1 singles of her own.
Who came closest to the crown? H.E.R.
The Queen of R&B: 2018
Ella Mai
The biggest story in 2018, and maybe the entire decade, was the rise of Ella Mai. The English singer had spent the past few years trying to find her footing, eventually garnering buzz in 2017 with her track "Naked." But it was 2018 when her song "Boo'd Up" – a track already more than a year old – found viral fame and, through the magic of the Innanets, a new star was born. "Boo'd Up" became one of the biggest R&B songs in the past 10 years, selling more than 5 million copies, landing a Grammy win and pushing her debut album and follow-up single "Trip" to platinum success as well. It's one of the few times this decade that R&B found its way into mainstream conversations, so bow down to Queen Ella. The only other artist who comes close is Janelle Monae – while Dirty Computer isn't a purely R&B album, its single "I Like That" did top R&B charts. And it also just happens to be the best album of 2018, so there's that.
Who came closest to the crown? Janelle Monae
The King of R&B: 2019

Chris Brown
As of this writing, we're just a little over a month out until we close the decade and 2019 leaves me at a loss. As you well know, the 2010s have seen some rough years for R&B, and this year is probably the biggest mess of them all. Most of R&B's mainstream contenders have been utter disappointments. Tank? Jacquees? Playa please. Khalid? Successful, but leans more pop. Lizzo? By far the year's biggest star but she's genre-fluid. Summer Walker? She's somewhere realigning her chakras. The best R&B releases have come from incredible artists like Snoh Aalegra and Rashaan Patterson, who are so far off the mainstream radar they might as well be recording on Neptune. That means, once again, Cousin Chris Brown gets the crown by default. Make NO mistake, his Indigo album is BADBADNOTGOOD. However, it has already gone gold and he's by far the most visible R&B artist of the year. Chris' victory here is more of an indictment of a subpar year of R&B than it is a celebration of his work.
Who came closest to the crown? You know what? I'm gonna show Snoh Aalegra and Rashaan Patterson love. They deserve it.
Now that all the votes have been cast, there's really only one candidate for king of the decade:
The King of 2010s R&B

Chris Brown
Did Chris Brown drop the best albums of 2010? Good lord no. Some of his later albums were abysmal. But I'll give him his due – when most of his peers abandoned the genre to pursue greener pastures, he was R&B's most consistent voice. Just look back at the years we reviewed – he is almost always featured in some capacity. The numbers and the hits don't lie. My Cousin Chris Brown is King.
Until someone comes to rescue us.
Who are your picks for king and queen? Mad about Beyonce? Yell at us below.