Ranking the Best Lil Kim Albums
Y'all missed a national holiday this week and probably didn't even know it.
This week, we marked 23 years since the release of Lil Kim's debut album Hard Core, one of the more monumental releases in rap history.
Sexuality in rap seems pretty commonplace today – as ordinary as Twitter beef and face tats – but trust a guy who has seen this hip-hop thing play out over the course of four decades. Kim started it all. And even when younger artists refuse to pay homage, it's cool, true heads can spot the cosplayers.
We see you.
Today we recognize royalty, ranking Lil Kim's historic LPs from bottom to top. Album quality, consistency, and impact on the genre will determine the lists and, as usual, I'll be skipping mixtapes. I do recommend checking out Kim's Ms. G.O.A.T. mixtape from 2008, which is as strong as some of her better albums. The other mixtapes, not so much.
From the wigs and crazy outfits to the salacious bars and claims of queendom, Kim was the godmother of them all. Bow down.
5. 9 (2019)
Soul in Stereo rating: 2.5 stars out of 5
Edd said: Well yeah,  let's get this one out of the way. After a 14 year absence, Kim returned this fall with trap beats aplenty and boy, things didn't go too well. Here's the biggest issue with 9 – Kim spends so much time trying to lure in a new audience with her shiny new trap persona that she abandons much of the aura that made her a legend. Don't misunderstand me, evolution is necessary – no one was asking for another Hard Core – but 9 was a chance for Kim to yet again be a trendsetter, not just another follower. This was a big miss.
Forgotten favorites:  "You Are Not Alone," "Pray for Me," "Auto Blanco"
4. The Notorious K.I.M. (2000)
Soul in Stereo rating: 3.5 stars out of 5
Edd said: "The first female king, and they're mad cuz I'm a girl." I always thought that was a super ill line that would get way more hype today than in 2000. That's kinda true for this album overall. Kim's follow-up to her beloved debut was infamously delayed by rampant bootlegging, causing the tracklist to be shuffled around and lots of new songs added at the 11th hour. The result was a mixed bag – there are some really strong album cuts here, as well as some bizarre pop and electronica joints that weirded me out in 2000 but would be much better received today. It's way too long but has its moments.
Forgotten favorites:  "Queen B Pt. 2," "Suck My D***," "Aunt Dot"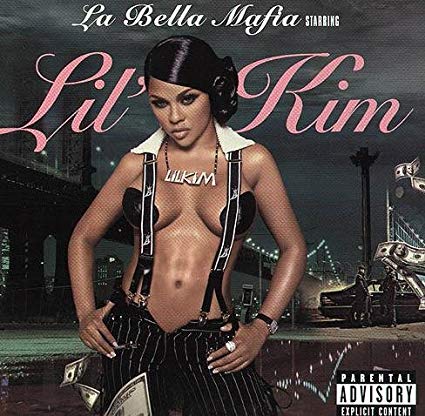 3. La Bella Mafia (2003)
Soul in Stereo rating: 4 stars out of 5
Edd said: After her sometimes odd and experimental sophomore album, Kim went back to basics on her third release, re-embracing her mafioso image. The album makes use of several vintage samples and Kim sounds great over them. I'm surprised we didn't get more of that from her. Other concepts were more hit and miss – Kim trying to remake an R. Kelly song wasn't the best idea then (and it's a REALLY bad idea in hindsight), but her Nick Jr.-sounding track with Lil Shanice is a bop and I won't hear otherwise. La Bella Mafia isn't perfect but it's a much tighter package than its predecessor and a little underrated in the grand scheme of her career.
Forgotten favorites:  "Came Back for You," "Shake Ya Bum Bum," "Thug Luv"
2. Hard Core (1996)
Soul in Stereo rating: 4 stars out of 5
Edd said: Hard Core is quite possibly the most influential female rap record of all time. And here's the weirdest thing of all – Kim's best songs from this era don't even appear on the album! "Not Tonight" is a Jermaine Dupri-produced midtempo cut, not the all-star female rap showcase with the George Benson sample. Lil Kim isn't even ON "Crush on You;" on this album it's a Lil Cease solo track! These labels loved to trick rap consumers out of their coins in the mid-90s. But none of that takes away from the project as a whole, one that redefined sexuality as empowerment in hip-hop and became the blueprint for scores of albums to come. The LP loses a lot of steam near the end of its runtime though, feeling more like a Junior MAFIA posse album than a Kim solo release. Regardless, it's unquestionably a hip-hop classic.
Forgotten favorites: "Big Momma Thang," "Not Tonight," "Drugs"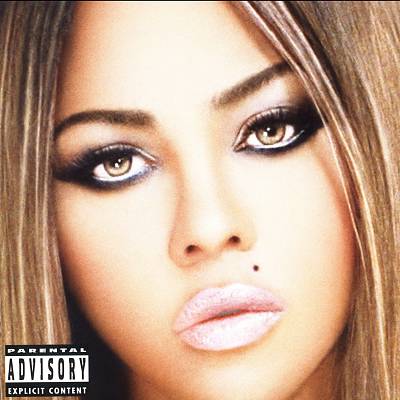 1. The Naked Truth (2005)
Soul in Stereo rating: 4 stars out of 5
Edd said: Kim made hip-hop history in 2005 when The Source magazine gave this album a perfect 5-mic score, becoming the first (and only) solo female artist to get the coveted honors. But playa, let me tell you, even back then I thought that score was a HUUUUUUUGE STRETCH. And though silly stans have called me a misogynist for daring to debate this rating (cuz lord knows independent thought is a bad thing around here), I think time has proven me right. That score was a bit of an overstatement.
HOWEVER
That doesn't mean The Naked Truth is a bad album. On the contrary, it's still Kim's best work ever. While Kim was often (and unfairly) brandished as a one-trick pony by critics, this album showed just how diverse her skillset really is. Whether rocking reggae riddims or flowing over West Coast and southern sounds, Kim rarely loses her footing. Like The Notorious KIM, it drags on beyond its expiration date and a few tracks are obvious filler, but it proved that Kim was much more than sex, drugs n' guns. 5 stars? No way, but it's still Kim's best.
Forgotten favorites:  "I Know You See Me," "Whoa," "Last Day"
What's your favorite Kim album? Am I still a misogynist pig for debating the Naked Truth score? Let us know below.