5 Underrated R&B Albums You May Have Missed This Year
Trust me, I get it – keeping up with all the new music that drops on a weekly basis is an overwhelming task.
But that's why y'all keep me around.
I've spent the past year highlighting some of the best R&B albums the genre has to offer but I'll admit that a few have slipped through the cracks. Give me a break, I'm a busy man! Today, let's fill those holes and shout out five R&B albums that we haven't had the chance to discuss in the space but are more than worthy of your time.

Johnta Austin, Love, Sex & Religion
When fans have been waiting on your solo debut for more than a decade, managing expectations can be pretty tough, to say the least. But when you're as talented as Johnta Austin, that's light work. Putting his renowned songwriting skills on full display, Love, Sex & Religion explores its titular themes with keen sensuality. It's a tight, streamlined listen that proves to be worth the long wait.


Nicole Bus, Kairos
Lots of young R&B artists have begun to turn to 90s classics for inspiration, with mixed results. That's not the case for Nicole Bus, who expertly reshapes hit after hit in her own image on Kairos, an impressive effort that bridges the gap between the old and the new. Kairos is a surprisingly cohesive package overall, filled with deep cuts and potential hit singles. It's a 2019 sleeper hit for sure.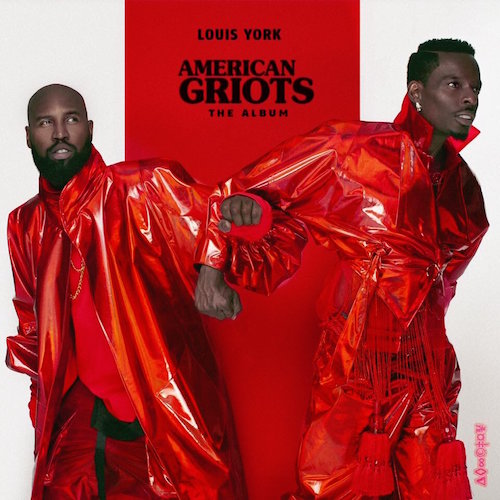 Louis York, American Griots
Put two musical maestros like Claude Kelly and Chuck Harmony in the same room together and magic is destined to be made. The duo's debut album is a musical tour-de-force, spanning genres and pushing boundaries. What Bruno Mars' 24K Magic did for early '90s R&B, American Griots does for '80s sounds – harkening back to the heyday of Earth, Wind & Fire, Stevie Wonder and other '80s greats. In an era where moody vibes are all the rage, thank Louis York for making this music thing fun again.

Johnny Gill, Game Changer 2
The first Game Changer album was so nice, Johnny was like "yo, we doin' it twice." Game Changer 2's biggest win is its ability to juggle several different genres and not lose its steam. Johnny showcases every trick in his playbook, proving why he's one of R&B's most renowned voices.


Raphael Saadiq, Jimmy Lee
When word dropped that R&B veteran Raphael Saadiq was prepping a new release, fans could barely contain their excitement while looking forward to another breezy, soulful project. Jimmy Lee, though, was nothing like we expected. Named after Saadiq's brother, who died heroin overdose after contracting HIV, Jimmy Lee is a dark, sobering look at our nation and all that ails us. It's a powerful listen, one that speaks directly to our collective consciousness. It might not be the album we expected, but it's certainly one we needed.

What are some of your favorite forgotten R&B favorites of the year so far? Let us know below.