Album Review: The Internet, Hive Mind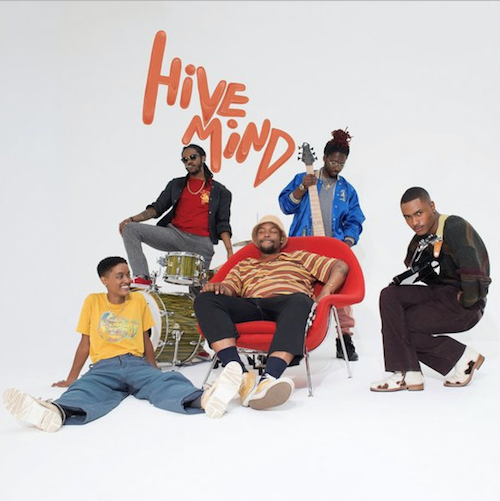 The Internet
Hive Mind (released July 20, 2018)
Life on these here Internets is pretty chaotic – loud, brash, manic and unruly.
But don't expect that brand of fury from the LA band of the same name. These guys are the mellow oasis we need in the midst of daily digital mayhem.
The Odd Future collective has been united for nearly a decade but just recently broke through with 2015's stirring Ego Death, a sublime but youthful record that spoke to both maturing millennial music fans and old heads who remember the burgeoning stages of neo-soul in the late 90s.
Hive Mind, the group's fourth LP, doesn't have anything as immediately captivating as Ego Death's "Girl" or "Just Sayin/I Tried." In fact, some fans might feel like this record is TOO laid back – especially in an era of screechy autotuned vocals and goofy viral musical challenges.
Y'all keep ghost riding these whips if you want – those In My Feelings Challenges are gonna become In My Courtroom Lawsuits mad quick.
But don't confuse Hive Mind's easy-going vibe as complacency. What often feels light and unfinished is clearly by design. The influences are clear – from D'Angelo to Prince to Earth, Wind & Fire to 70s funk to modern hip-hop, Hive Mind is an amalgamation of them all.
The early singles steal the show here. "Roll (Burbank Funk)" lives up to its name with a fun dose of energetic funk and "Come Over" being fueled by Syd's flirty vocals and accented by an electric guitar solo.
An electric guitar solo is always the best way to get on my good side.
Syd unleashes a killer falsetto on "It Gets Better (With Time)," featuring strong storytelling about rebounding from pain. By the way, Syd is as sassy as ever, talking greasy on "Mood" ("next time I take you out girl, don't you keep me waiting") and putting her ex's on blast on "Bravo" ("thought that you had changed, found out it was just a role you played.").
Admittedly, while the album deftly alternates between addictively mellow groves to bedroom burners ("Stay the Night" and "Hold On," specifically) it does drone on in spots. Both "Beat Goes On" and the summery "Wanna Be" start to feel a little repetitive long before the track wraps up. Both could have taken a lesson from "Next Time/Humble Pie," where "Next Time" seamlessly transitions into the otherwordly "Humble Pie" before wearing out its welcome, keeping the listener's ear engaged.
Hive Mind is the 2018 equivalent to your mom's Saturday soul records – those discs she would throw on to serve as the background soundtrack for your weekend adventures. It doesn't have the brazen hilarity of the Facebook meme-of-the-week or the immediacy (and abbreviated life span) of the day's hottest hashtag. Instead, it has quiet staying power, one that gets better with every revisit.
The Internet is a frantic, stressful place. This Internet is here to soothe your soul.
Best tracks: "Come Over," "It Gets Better (with Time)," "Mood"
4 stars out of 5