Ranking the Best Keyshia Cole Albums
It's been quite the rollercoaster ride for Keyshia Cole.
From stratospheric highs to depressing lows and every point in between (even points of no return), Keyshia's career has been filled with the same joys and pains that have fueled her music.
But don't get caught up in the Black Twitter memes and jokes – Keyshia has spent the better part of a decade delivering some of R&B's most memorable hits. The road has been rough but, if you ask her, she's still down to ride.
Today we look back at her entire discography, from bottom to top.
7. Point of No Return (2014)
Soul In Stereo rating: 3 stars out of 5 (read our review here)
Edd said: Well, let's get this one of out of the way. While Keyshia's 2014 album took a beating from critics, I didn't think it was THAT bad of a release. The album's biggest fault is its inconsistency – despite a couple of fun singles and album cuts there's just not much here. It's Keyshia's weakest effort but far from the disaster critics claim.
Forgotten favorites: "Rick James," "Believer," "She"
6. A Different Me (2008)
Soul In Stereo rating: 3.5 stars out of 5
Edd said: It's weird that an album associated with Keyshia's peak years would be placed so low on the list but them's the breaks, playa. After two stellar releases, A Different Me became Keyshia's first misstep. While it's home to several strong tracks (including "Trust," one of her best outings ever) this is the first release that felt a little weak and overly trendy in some spots. A Different Me has gone on to become one of Keyshia's most financially successful releases but creatively it's on the lower end of the spectrum.
Forgotten favorites: "Trust," "Please Don't Stop," "Thought You Should Know"
5. 11:11 Reset (2017)
Soul In Stereo rating: 4 stars out of 5 (read our review here)
Edd said: Don't call it a comeback – unless you really want to. After years of personal and professional drama, along with unnecessary social media shade, Keyshia is finally ready to change the conversation. 11:11 Reset certainly doesn't boast the blockbuster singles of her best work but it's still a solid return to form, giving listeners the consistency and trademark sound that had been lost in previous releases. Starting over never sounded so good.
Forgotten favorites: "Best Friend," "Incapable," "Right Time"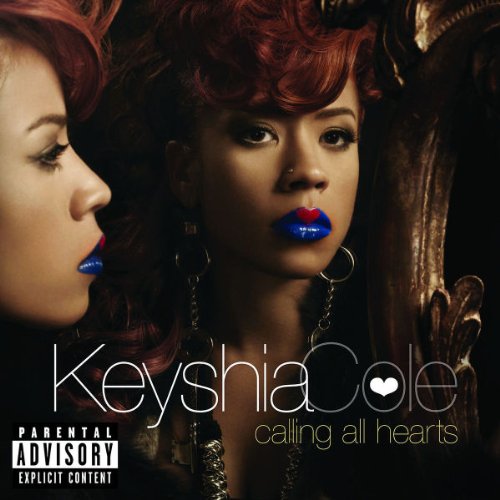 4. Calling All Hearts (2010)
Soul In Stereo review: 4 stars out of 5 (read our review here)
Edd said: This album gets lost in the shuffle of Keyshia's more high-profile releases and that's a shame – it's a bit of a hidden gem. Calling All Hearts lacks some of the angsty venom that fuels other releases but it's replaced by genuine, pleading emotion. And when it comes to wearing her heart on her sleeve, few do that as well as Keyshia. Calling All Hearts is a trove of overlooked cuts, easily her most underrated release.
Forgotten favorites: "Long Way Down," "Tired of Doing Me," "Last Hangover"
3. Woman to Woman (2012)
Soul In Stereo review: 4 stars out of 5 
Edd said: By 2012, Keyshia was at a career crossroads. But instead of choosing the left or right route, she plowed straight ahead. The result was Woman to Woman, a powerful return to form for an artist suffering from misdirection. From emotional ballads to hip-hop-driven tell-offs, nearly every track hit the mark, reminding listeners why Keyshia became the new voice for R&B heartbreak. If you missed this album the first time around, catch up. It's good.
Forgotten favorites: "Hey Sexy," "Woman to Woman," "Enough of No Love"
2. The Way It Is (2005)
Soul In Stereo review: 4 stars out of 5
Edd said: First impressions last a lifetime, and Keyshia's debut was hard to top. Bursting on the scene with hefty, soulful vocals and a wisdom beyond her years, The Way It Is proved to be the perfect launchpad for Keyshia's career. A roster of top-shelf producers gave Keyshia the sonic backdrops to wax poetic about love gained and lost. It's a stellar debut but she'd soon top it.
Forgotten favorites: "Love, I Thought You Had My Back," "Superstar," "We Could Be"
1. Just Like You (2007)
Soul In Stereo review: 4 stars out of 5
Edd said: The so-called sophomore jinx has shattered its fair share of promising careers. It's pretty hard to beat a powerful first impression, but Keyshia did just that on her second album. Featuring some of the biggest records of her career – several of which would become signature songs – and an array of phenomenal album cuts, Just Like You is Keyshia's most complete work, establishing her as one of the key voices of her generation.
Forgotten favorites: "Losing You," "Fallin' Out," "Didn't I Tell You"
How would you rank Keyshia's discography? Let us know below.