On Wednesday night, TV One's heralded UnSung series finally showed love to one of my favorite R&B groups of all time, SWV.
However, it feels a bit strange calling the Sisters With Voices "unsung." Over the course of 25 years, Coko, Taj and LeeLee have chalked up 25 million in sales, a handful of No. 1 singles and crafted some of the greatest tracks in R&B history.
We're talking about real, legit classics.
They're way too successful and influential to be considered "unsung. Maybe it's more accurate to call them "unappreciated," especially considering that their trailblazing blend of hip-hop and soul is often overlooked by younger fans.
So let's change that.
Take a look back at their historic discography from bottom to top, including a few forgotten favorites to pad out your iTunes playlists. FYI, we're only sticking with the group's studio albums and excluding compilations, remix EPs and solo ventures (Coko's Hot Coko album was pretty fire, though).
From their renowned rap features to owning their own sexuality, SWV broke ground and sounded so good while doing it.
5. Still (2016)
Soul In Stereo rating: 4 stars out of 5 (read our review here)
Edd said: Well, something had to take the last spot. But make no mistake, by no means is this a "bad" album. SWV's most recent release continues their legacy of strong ballads and catchy upbeat numbers. The ladies haven't lost a step.
Forgotten favorites: "Leaving You Alone," "Ain't No Man," "MCE"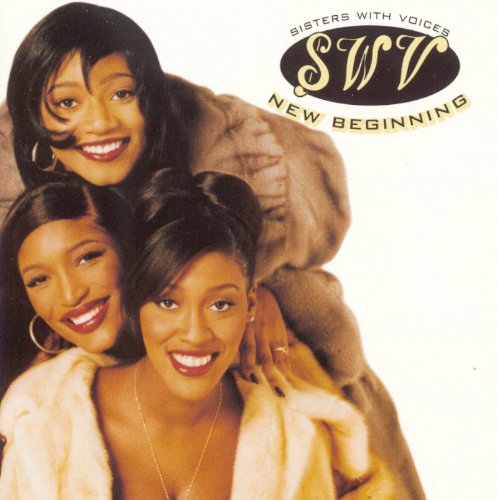 4. New Beginning (1996)
Soul In Stereo rating: 4 stars out of 5
Edd said: SWV's long-awaited sophomore album seemed like a slight disappointment back in 1996, but that's just because it loomed in the large shadow of its predecessor. I admittedly wasn't a big fan of the first single, "You're the One," but the album itself was pretty strong, filled with mature ballads that fit their more adult-oriented sound.
Forgotten favorites: "Fine Time," "Love Is So Amazin," "It's All About You"
3. I Missed Us (2012)
Soul In Stereo rating: 4 stars out of 5 (read our review here)
Edd said: After a FIFTEEN year layoff, SWV reunited in 2012 and quietly delivered one of the best R&B albums of that year. Not only were their harmonies still solid, so was their chemistry. I Missed Us was a fun mix of the hip-hop-tinged tracks and stirring ballads that made SWV household names. This album was definitely worth the wait.
Forgotten favorites: "I Missed Us," "Time to Go," "Do Ya"
2. Release Some Tension (1997)
Soul In Stereo rating: 4 stars out of 5
Edd said: Now, I realize this is a very contentious album. Eight of the album's 12 tracks featured a random assortment of rappers, making this set almost feel like one of those late-90s Funk Flex mixtapes. But SWV always has thrived in the world of hip-hop, and this set produced some really great material. The ballads are among their best ("Rain" became a signature song) and the moody midtempo cuts are the perfect marriage of soul and street. SWV themselves may hate this album (Coko even looks pissed on the cover!) but there's a lot to love here.
Forgotten favorites: "Release Some Tension," "Love Like This," "Lose My Cool"
1. It's About Time (1992)
Soul In Stereo rating: 4.5 stars out of 5
Edd said: Yeah, this ranking probably isn't a surprise, and for good reason. SWV's debut album is home to some of the most memorable tracks of the 90s – the New Jack Swing fueled "I'm So Into You," "Right Here" and its iconic remix, "Downtown" (which was scandalous long before every R&B artist was singing about eatin' booty like groceries) and, of course, the middle-school talent show staple "Weak." SWV's album became more than a promising debut, it was a showcase of '90s R&B at its zenith.
Forgotten favorites: "You're Always On My Mind," "It's About Time," "That's What I Need"
How would you rank SWV's discography? And what were your favorite songs? Let us know below.