20 Questions: 2013 BET Awards Review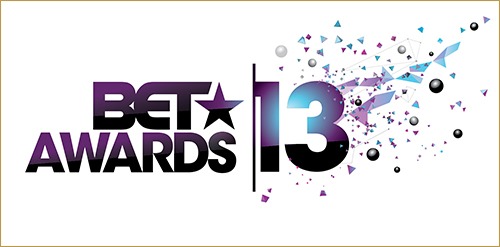 Here's proof that I've totally tuned BET out of my life: I had no earthly idea BET's annual awards fiasco festivities were coming up. If not for a random tweet I saw over the weekend I would have totally missed out.
I probably would have been better off getting my beauty rest instead of watching a nearly FOUR HOUR awards show. BET, I know you're not used to catering to responsible adults, but some of us have to work in the morning.
However, I watched every second of the show so you wouldn't have to. Here's what you missed.
1. Chris Tucker's zombie was resurrected from the grave of expired 90s comedians to serve as host. He started out pretty good but after the Michael Jackson "Human Nature" tribute quickly drifted into "funny uncle who embarrasses you at the family cookout" territory. And why did he keep disappearing for hours at a time? BET would be better off showing two-minute clips of "Rush Hour."
2. Don Cheadle, with a look on his face like he was led to the stage by gunpoint, awarded Miguel (and his vacuum-sealed trousers) the Best Male R&B Pop award. Is R&B so dead that it must be lumped with pop now?
3. Robin Thicke's "Blurred Lines" kicked off a surprising run of decent performances. Doesn't Thicke's flashing red lights look like a Target commercial?
4. Who cares that Gabby Douglas won a gold medal when she now has TWO BET Awards? Truly her life is complete.  And she even relaxed her hair this time to keep the crabs in the barrel quiet.
5. Is there anyone out there who still doubts Kendrick Lamar after tonight? He brought out Erykah Badu and a sultry sax for "B*tch Don't Kill My Vibe" and they blessed our souls. Somebody pass the collection plate and give the benediction. The doors of the church were OPENED.
They should have just stopped the show right then and given all the remaining awards to Badu's pants. Lord, no wonder she turns these rappers out. Badu will have Kendrick wearing crocheted tanktops and kufis by daybreak.
6. Was it just me or was R. Kelly's set just … off? The weird choir singing his most ghetto lyrics, the fact that he was dressed like shimmering cactus, how he'd sing just 5 words from a song before jumping into another – Robert could have stayed at home for that. I'd rather listen to his hits on Spotify.
7. Who told Meagan Good she could present the gospel award to Mary Mary with her puppies running loose all over my screen? Jesus wept.
8. Did Mariah Carey really think we wouldn't notice that she wasn't singing live, or does she just not care at this point? And "#Beautiful" was perfectly fine without Young Jeezy coughing and weezing all over the track. I'm not feeling his emphysema flow.
9. No surprise that Nicki Minaj won the Best Female Hip Hop Artist award. I just wish the cast of Best Man Holiday would have Electric Slid her right off stage during her disingenuous acceptance speech. But when award nominees feature such "talented artists" as random chicks from Love & Hip Hop ATL, you know the game is in trouble. And who in the name of the heavenly father is Rye Rye? MC Lyte must be pissed.
10. It took almost half the show, but someone finally thanked God at a black awards show. I was starting to get worried. The best part about Kendrick Lamar's acceptance speech for Best Hip Hop Artist? He took it seriously and used the time to offer encouragement and wisdom to his fans. The guy really can do no wrong.
11. Charlie Wilson received the Lifetime Achievement Award and, as always, the performances stole the show. India Arie, Jamie Foxx, Justin Timberlake, Snoop Doggy Lion, Pharrell and even Stevie Wonder showed love. I wish y'all would show Stevie some love and tell him to let those braids go. And why was he dressed like a third-grade black history mural? The man made Songs In The Key of Life, he deserves some dignity.
12. Anyway, back to Charlie Wilson. He proved his music is timeless and, years later, his voice is virtually unchanged. You wear that Candy Crush Saga jacket proudly, Uncle Charlie.
Can we get better stylists for our legends next year?
13. After Tamela Mann floored us with "Take Me To The King," why did BET resume its usual buffoonery with a drunk Paula Patton slurring nonsense and Trey Songz seconds away from DDTing Terrence J on stage? One step forward, two steps back.
14. Has Ciara met the Ghost Town DJs? If not, she needs to. She needs to send them a check every month for the rest of her life for reviving her career with "Body Party."
15. For some reason, A$AP Rocky's overrated "F'n Problems" track won "Best Collaboration" despite all the other nominees being light-years better. Didn't it look like A$AP's mom was sick so his dad was forced to braid his hair that day? Either that or he's the son of Miss Celie.
16. Why must BET CEO Debra Lee ALWAYS make an appearance? Whenever she hits the stage it's like the principal coming to your class. You just roll your eyes and put your head down.
17. My Twitter feed loved the reggae tribute but it was kinda all over the place. Hearing "Murder She Wrote" was cool but Beenie Man spent all 30 seconds of his performance trying to find the beat while Elephant Man is still dressing like he did on 106 & Park 10 years ago. And most importantly, where was Patra? I wanted to make a Romantic Call!
18. Someone please explain why 2 Chainz rocked a Macho Man Randy Savage jacket, Dwayne Wayne flip-up glasses and a skirt. Black people need to get off of Paula Deen and go after THIS fool. Can you think of a bigger threat to the black community?
19. What would the night be without an appearance from the living Cabbage Patch Kid, Bow Wow? He's like the cheap action figure your mom buys from the pharmacy that you wish you could take back.
20. Didn't you love Janelle Monae's show-closing finale? It's like she has stepped into Lauryn Hill's 1998 shoes and they're a flawless fit. I can't wait for her album to drop in September.
At nearly four freaking hours, this show was entirely too long. But between Kevin Hart screaming like a crackhead going through withdrawal and the constant camera shots of the android that has replaced Busta Rhymes, there were quite a few enjoyable performances. Shave off about 90 minutes of coonery and this show wouldn't be half bad.
All night BET kept claiming that #AnythingCanHappen. I actually enjoyed a lot of this show, so I guess anything CAN happen.